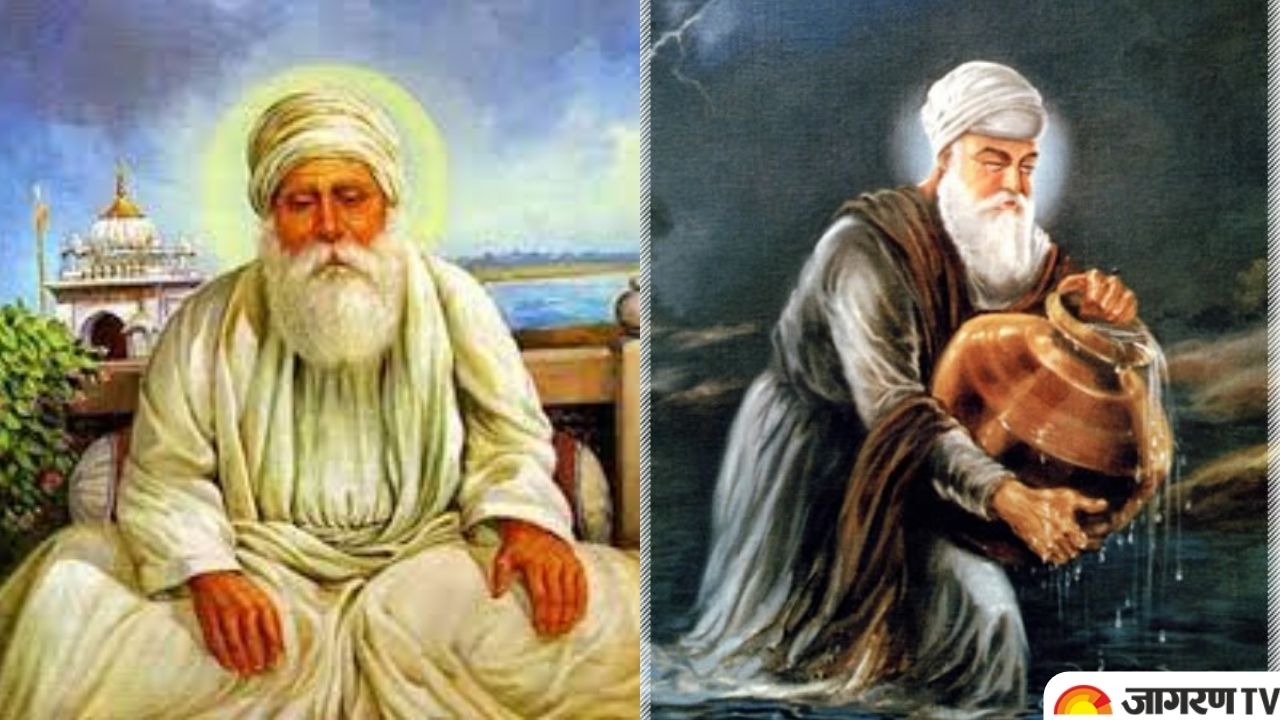 Guru Amar Das Jayanti 2022: There were ten gurus in Sikhism who gave many religious teachings and showed enlightenment to mankind. Guru Amar Das was the third Sikh Guru in Sikhism. Amar Das was conferred with the title of Sikh Guru on 26th March 1552. The Sikh guru was born in the city of Amritsar on 5th May 1479.
Guru Amar Das Contributions and Teachings
Guru Amar Das was popularly known as a social reformer who advocated in favour of giving equal rights to women and subjugated people in all fields. He was among those who abolished the practice of Sati among Sikh women. (Sati Pratha was the practice of burning the widow on the funeral pyre of her husband). 
Guru Amar Das encouraged the practice of starting the Langar. Langar is a ceremony in which people, irrespective of their gender, social stature, caste etc are offered free food whenever they visit any Gurdwara. The practice of Langar has thereafter become popular among Sikhs and they follow the tradition with full religious faith. Each year Guru Amar Das Jayanti is celebrated with immense religious devotion and Sikhs make special preparations for the day.
Celebrations on Guru Amar Das Jayanti 2022
Sikhs celebrate Guru Amar Das Jayanti in a grand manner.

Special preparations are made for the day and Sikhs visit Gurdwara on this holy day to seek blessings from the guru.

Special prasad is distributed among the devotees present in the gurdwara as a mark of respect to the Guru. 

Devotees take this prasad with devotion and pay respect to Guru Granth Sahib, the holy book of Sikhs which is placed in all the Gurdwara. 

Special Kar Seva is offered by the devotees on the occasion and take pride in cleaning the Gurdwara premises on the occasion.

Some devotees prefer to help out in the community kitchen on the occasion and help the kitchen staff in preparing various cuisines for the devotees.

Devotees irrespective of their religious faith can contribute to the Langar Seva in the Gurdwara on the day. Some people prefer to donate flour, pulses and rice to the Gurdwara coffers. Sharbat or sweetened water too is distributed among the devotees on this day. 

Special chabeels or sweet water corners distribute sweetened water to people.

The holiest city among the Sikhs, Amritsar is specially decorated on the occasion of Guru Amar das Jayanti. Devotees clean the path leading to the Golden temple, the main shrine related to Sikh culture in the country. Bathing in the Golden temple pool is considered auspicious on the day and devotees from all parts of the region ensure that they become a part of the celebration.

Nagar Kirtan is organized to mark the celebrations and devotees take part in the same with full religious fervour.