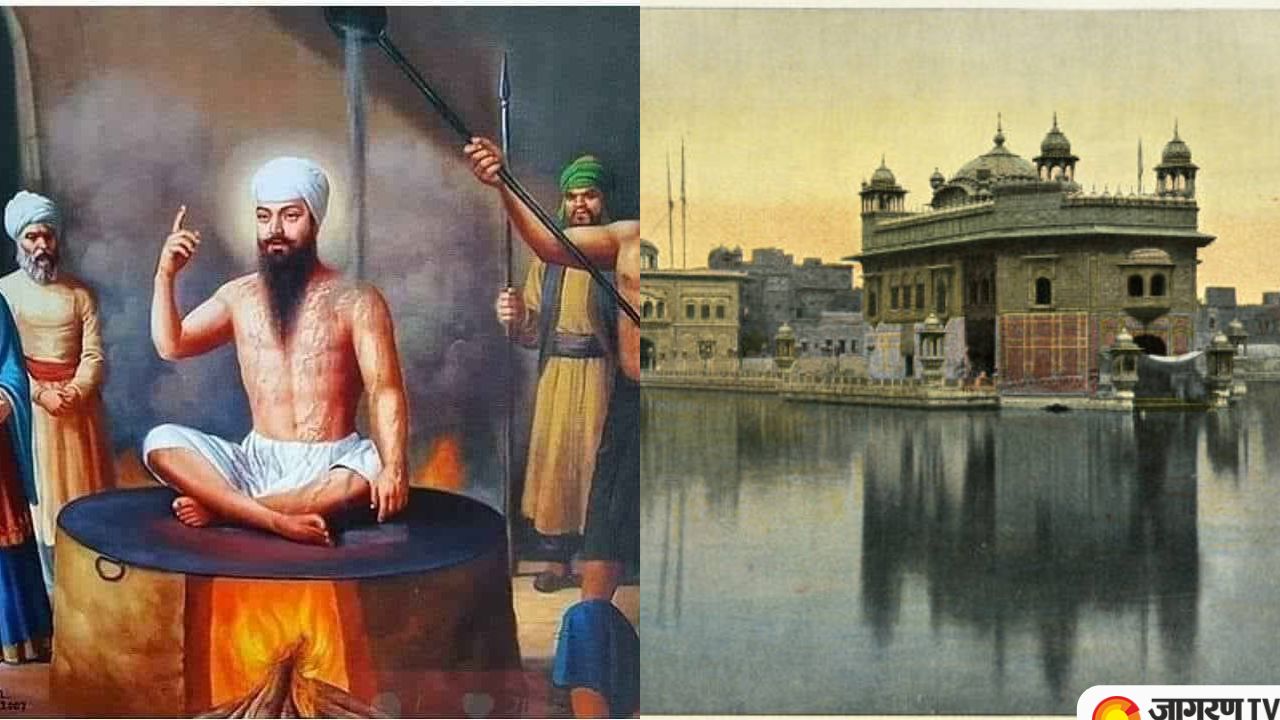 Guru Arjun Dev Martyrdom Day 2022: Martyrdom Day of Sri Guru Arjun Dev Ji is a regional Gazetted holiday in Punjab on the 24th day of Jeth, which is the third month in the Sikh calendar. 
Who was Guru Arjun Dev? 
Sri Guru Arjan Dev Ji was the first Sikh martyr who was killed in 1606. Born in April 1563 in Goindval, Guru Arjun Dev's parents were Guru Ramdas and Mata Bhani. In 1581, Guru Arjan Dev became the fifth Guru of the Sikhs after the death of his father, who was also the fourth Guru of Sikhs. 
Teachings and Contribution of Guru Arjan Dev Ji
Guru Arjun laid the foundation of the Golden Temple (Harmandir Sahib) in Amritsar, which is the most revered and one of the holiest gurudwaras for Sikhs. 

He created Golden Temple as a place of worship by saying that "My faith is for the people of all castes and all creeds from whichever direction they come and to whichever direction they bow."

His main teaching was Sikhs should donate a tenth of their income to charity.

His major contribution to Sikhism is the compilation of Guru Granth Sahib, the holy book of Sikhs. He studied the teachings of all past gurus and made the holy scripture. 

He duly included the teaching of Hindu as well as Muslim saints into Sikhism.
How Guru Arjan Dev Ji Died?
In 1606, the Mughal Emperor Jahangir imposed a fine of Rs 200,000 and demanded that Guru Arjun to remove some of the hymns in the text which he found very objectionable. As per historical evidence in Sikhism, the Guru refused to make any alterations or pay the fine, which led to his torture and execution.
Guru Arjan Dev Quotes and Hymns
Don't create enmity with anyone as God is within everyone."

"Seize and burn the unbearable; seize and kill the imperishable; leave behind your doubts, and then, you shall drink in the Nectar."

"By the grace of God, I am cured of the disease of egotism, and death no longer terrifies me."

"Of all the religions, the best religion is to repeat God's name and to do pious deeds. Of all the religious rites, the best rite is to remove the filth of evil intellect by association with the saints."