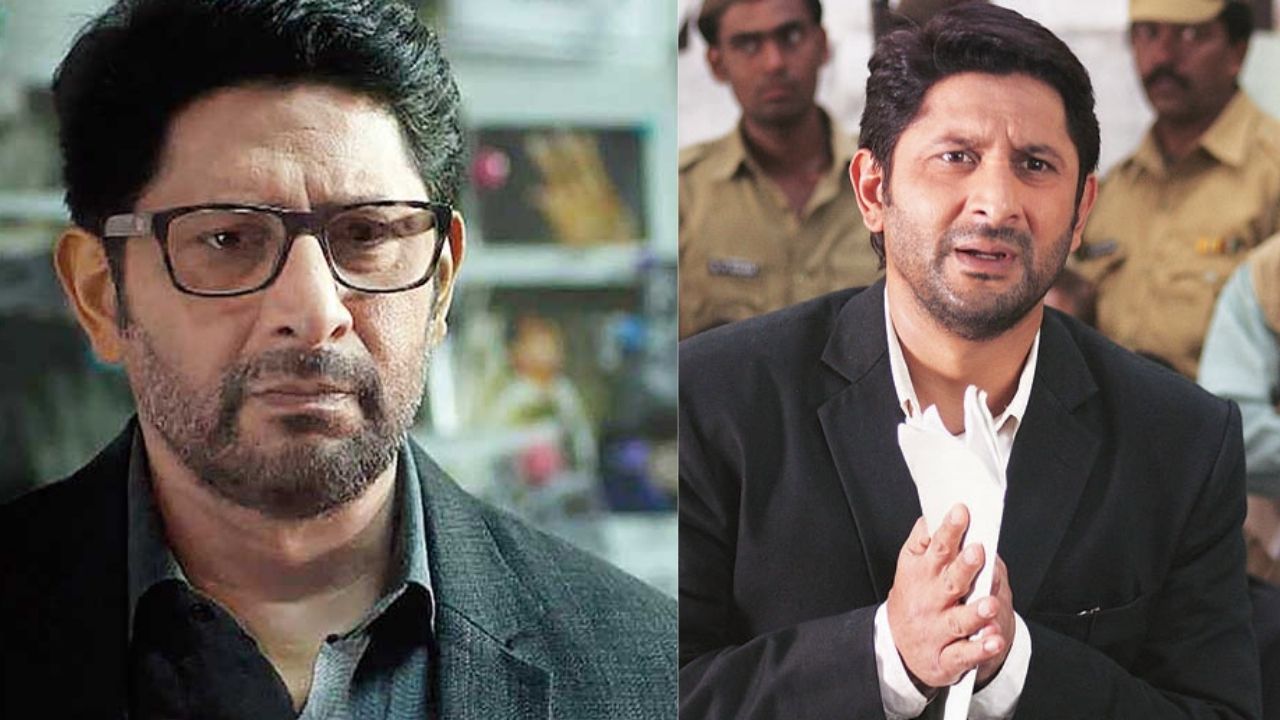 Happy Birthday Arshad Warsi: It's been more than 2 and half decades since Arshad Warsi made his Bollywood debut in 1996 with the film 'tere mere sapne'. The actor whenever on screen never disappoints his cult following, however a wide range of audiences think that Bollywood  never utilized his best of potential in the films and thus he suffered from typecast roles which mainly revolved around comic genres. On the other hand the actor continuously thrived to prove that he can do intense and action roles as swiftly as he carries his comic timing. Enlisted below are a few of his highly underrated films which proves that Arshad Warsi is the OG of versatility.


It's not even amusing that the majority of his best-known performances are comedies which, being brilliant and incredible in itself, somehow trapped Arshad's image in comedies. People easily remember his role of Circuit in Munna Bhai which is now a household name or Gopal from Golmaal etc but how many of them remember him from Asur and Kaabul? Find out a few of his on the edge performances to watch for deadly action, thrill, emotion and explosion mood.

5 underrated performances of Arshad Warsi



Kabul Express 2006
Pakistani forces kidnap two Indian journalists, an American journalist, and an Afghan tour guide. They are forced to travel to a war-torn country.  The film stars John Abraham, Arshad Warsi, Salman Shahid of Pakistan, Hanif Hum Ghum of Afghanistan, and Linda Arsenio of the United States. Arshad portrayed a photographer.



Jolly LLB
The powerful courtroom drama Jolly LLB is a must-see. But, above all, it cherishes the spirit of the common man in his quest for fairness and impartiality. Arshad Warsi, Boman Irani, and Amrita Rao are among the cast members of the film. He portrays a corrupt lawyer who tries to change his ways.
Dhan Dhana Dhan goal
It was a huge risk and Daring step to make a film about football, a relatively unknown sport, during a period when the country was captivated by cricket. Sunny Bhasin is a character from Southall, England, who plays for the Asian-dominated Southall Football Club. He jumps at the chance to join Millwall FC after receiving a sizable offer. Fans of football will enjoy this film. This story isn't going to have a lot of twists and turns. It's a simple and enjoyable flick.
Dedh Ishqiya
It was a film about poets and ladies who were their poetries. Arshad successfully captured the mood of a modern audience contemplating the world of old poets. The chemistry between Khalujaan and Babban is unrivaled. The wonderful chemistry between Nasiruddin Shah and Warsi made this film a joy to see. It brings you to a different world, but it also concentrates on love and deception, as did the first part.
Asur
This web show took the OTT platform with storm and is a must watch without a second thought. This was also Arshad's very first web series. He played a CBI officer and wowed the audience with his outstanding performance.