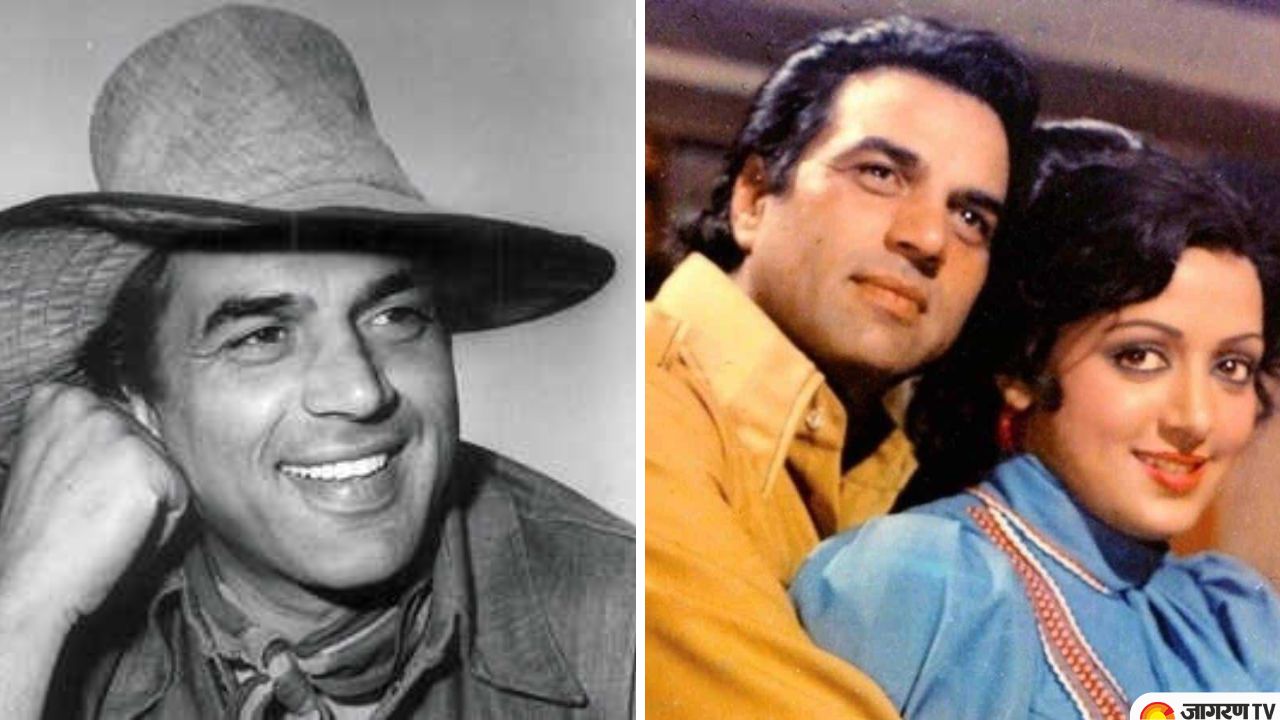 Dharmendra Birthday 2022: The first "He-Man of Bollywood, Dharmendra celebrates his birthday on 8 December. The actor was born on 8 December 1935. In a career spanning over 6 decades, he has given enumerable blockbusters and worked in more than 301 films.  He received the Filmfare Lifetime Achievement Award for his contribution to Hindi cinema in 1997. He has also been awarded the prestigious Padma Bhushan for his exemplary work in the field of art.
Dharmendra married for the second time to actress Hema Malini, after he shifted to Bombay to begin his career in films. 
Although everyone is aware of Dharmendra and "Dream Girl" Hema Malini's lovely relationship, not everyone is aware of how they got there. 
How Dharmendra and Hema Malini fall in Love? 
While filming "Tum Haseen Main Jawan," Dharmendra and Hema Malini fell in love and began to act as a real pair instead of just a screen couple.
Dharmendra First Marriage
Dharmendra's first marriage to Prakash Kaur and the Hindu Marriage Act, which prohibited a Hindu man from having two wives, stood in the way of their love, though. According to reports, Dharmendra could not only not keep away from Hema but also did not want to divorce his first wife. Hema Malini, on the other hand, was declining marriage proposals from people like Sanjeev Kapoor and Jitendra in favour of staying with Dharmendra.
Dharmendra and Hema Malini Converted to Islam 
The actors came up with a solution while considering the Muslim Personal Law, which permits a Muslim man to have up to four wives. When they converted to Islam in 1979, Hema changed her name to Aisha Bi R Chakravarty, and Dharmendra changed his to Dilawar Khan Kewal Krishn, as per media sources. 
Dharmendra Hema Wedding
The couple finally got married in 1980 as Dilawar and Aisha. Three years later, the couple welcomed Esha Deol and then Ahana Deol into their family. 
Was there any Controversy against Dharmendra and Hema Malini's Conversion?
Dharmendra and Hema Malini never discussed their conversion in the media, and the secret was officially disclosed when he contested the Lok Sabha elections from Bikaner on behalf of the Bharatiya Janta Party (BJP). Dharmendra had filled out the nomination papers as Deol Dharmendra Kewal Krishn and wrote the name of his first wife in the spouse column. 
After the opposition brought up this point, Dharmendra refuted allegations that he had converted to Islam. However, a photocopy of his Nikahnama (marriage certificate) with Hema Malini was published in the Delhi magazine Outlook.