google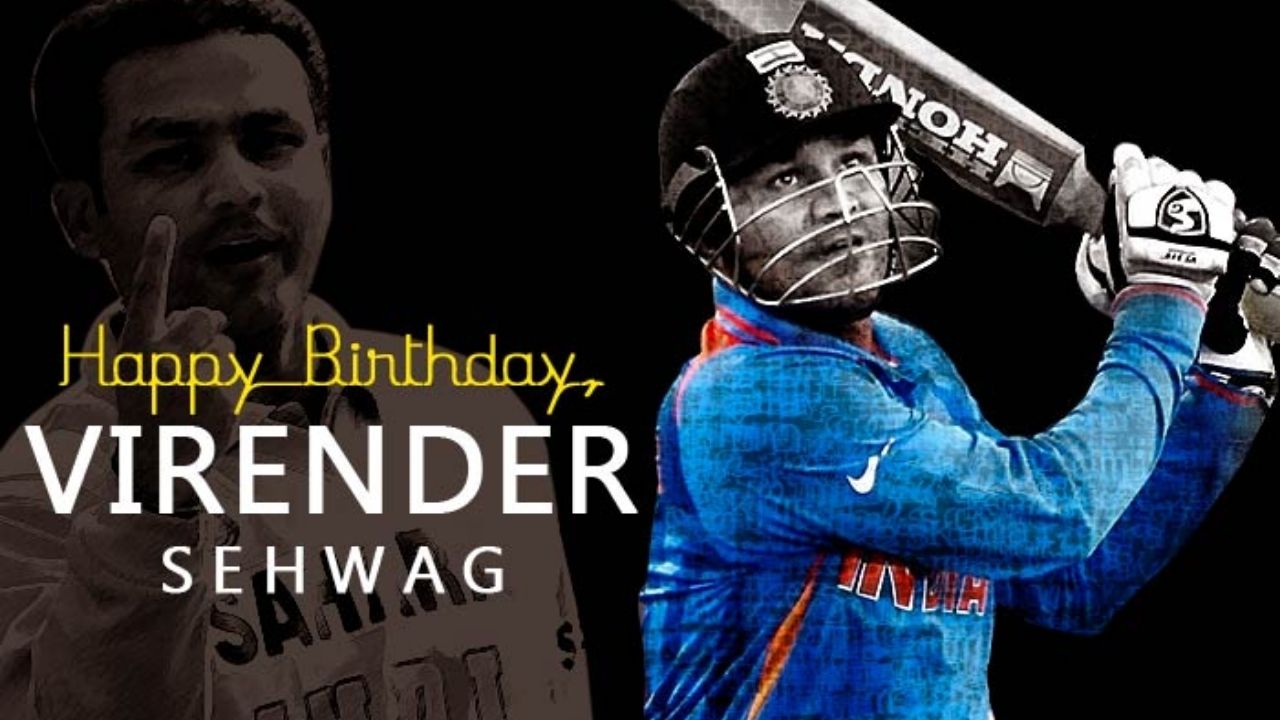 Happy Birthday, Virender: It's team India's former opener Virender Sehwag's 43rd Birthday. Time passed so fast that it looks like  just a yesterday thing watching him hitting four and six all over the boundaries, making ballers sweat from fear and dominating the whole field from his presence and aggressive batting skills. Sehwag scored 8,586 runs in 104 Tests with an average of 49.34, as well as 8,273 runs in 251 ODIs during his career. No doubt why he was one of the most popular and widely loved batsman. Not only this but he was also the part of World cup winning squad spearheaded by Mahendra Singh Dhoni in 2011 beating Sri Lanka. 
Sehwag became the only Indian cricketer to make a triple century not only once, but he did so twice, scoring 309 against Pakistan in 2004 and 319 against South Africa in 2008. So let's assume that his long list of achievements are a never-ending story. He has many titles and records under his name but, one more things for which he is widely famous is not just limited to India but, globally and that is his witty and sarcastic sense of replying tweets and other social media comments. He has mastered the art of trolling those who tries to troll him. And that's why fans and audience even say that no one can beat Viru Paaji when it comes to savagness.
Let's find out some of the most Savage stories of Virender Sehwag the Nawab of Najafgarh
Virender Sehwag witty and sarcastic replies:
Difference between him and Sachin Tendulkar:
This one was the most hilarious and left everyone stunned by the way he replied to the question when he was asked what is the difference between him and Sachin Tendulkar to which Young Sehwag who was just in his initial days of International cricket said 'our Bank balance'.
Virender Sehwag Vs. Michel Clarke 
Who remembers the time when Australian team members call Michel Clarke  'PUP'. He must, would have changed after 2004 Hyderabad test when Clarke was sledging Sachin Tendulkar and Sehwag dealed the matter in his own savage way by asking 'You teammates call you pup right"? 'Which Breed'?
When Shewag was excluded from team India:
After Sehwag was not selected in the Indian Team, an Interviewer tried to take a dig on him by asking 'Are you aware that you may never play for the team again' to which Sehwag replied 'think deeply, whose loss is that?'
Virender Sehwag and his Iconic footwork:
Sehwag who gained  a lot of crticism for his sloppy footwork was once asked by a reporter the reason behind it to which he said "I used to toss ten buckets of water on flat pitches just to practise that shot," he says.
Now check out some twitter reactions: