Earth Day 2023: Wishes, Slogans, Messages, Quotes, Facts and More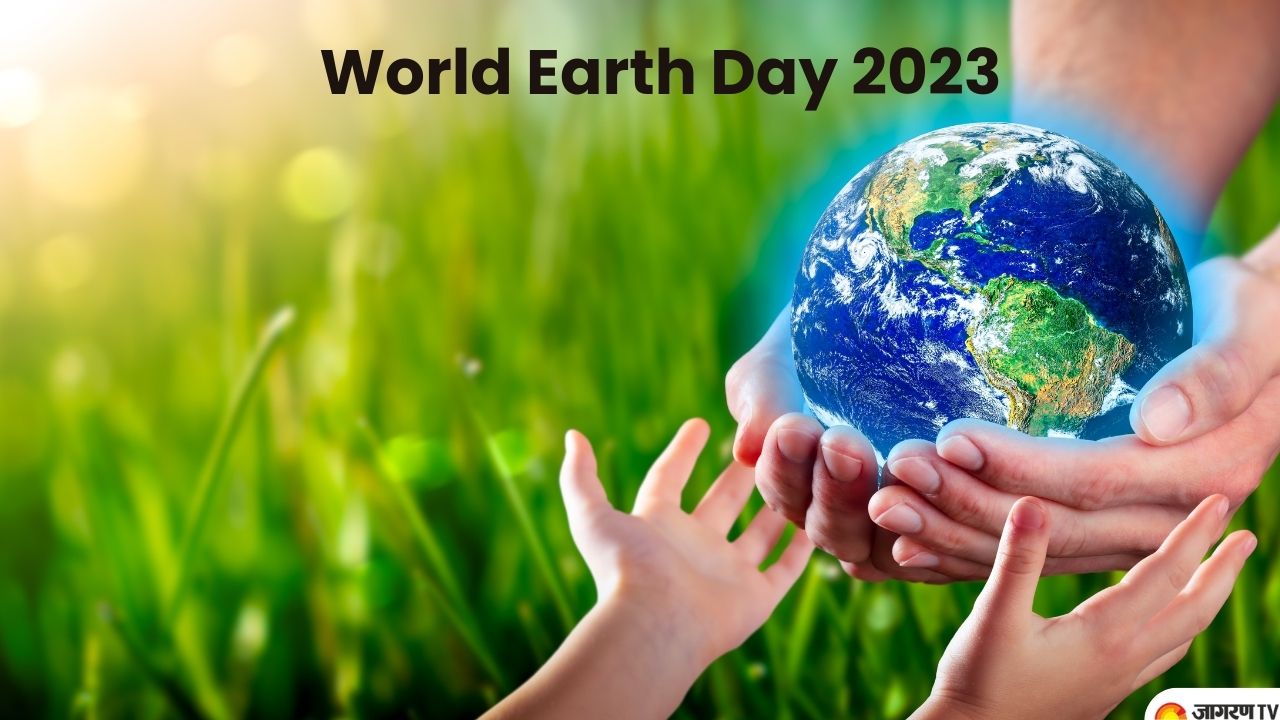 World Earth Day 2023: Every year on April 22, Earth Day is marked to spread awareness about protecting the environment and how human behaviour contributes to climate change and global warming. International Mother Earth Day is another name for it. There are many factors that contribute to environmental deterioration and glacier melting, including deforestation, land slide, soil erosion, water, air, and noise pollution. The main goal of Earth Day is to protect the earth for current and future generations. 
Read More: Earth Day 2023: How Can We Protect Our Environment in Everyday Life?
Happy Earth Day Quotes | Earth Day Quotes of Famous Personalities
"If you truly love nature, you will find beauty everywhere." – Vincent Van Gogh

"Earth provides enough to satisfy every man's need, but not every man's greed." - Mahatma Gandhi

"I only feel angry when I see waste. When I see people throwing away things we could use." - Mother Teresa

"The Earth said, "You'll never be in the black if you leave me in the red." Get in the Green." – Unknown

"He that plants trees loves others beside himself." – Thomas Fuller

"Plans to protect air and water, wilderness and wildlife are in fact plan to protect man." – Stewart Udall

"Deforestation is changing our climate, harming people and the natural world. We must, and can, reverse this trend." – Jane Goodall

"Preserve and cherish the pale blue dot, the only home we've ever known." – Carl Sagan 

"What is the use of a house if you haven't got a tolerable planet to put it on?" – Henry David Thoreau

"Going green is not so much about what you conserve so much as it is about what you choose to not abuse." – Unknown

"Progress is impossible without change, and those who cannot change their minds cannot change anything." - George Bernard Shaw
Happy Earth Day Wishes and Messages 
Mother Earth provides enough to satisfy every man's needs, but not every man's greed. Happy Earth Day!

Let us take a vow to protect mother earth by doing our parts. Every small effort counts. Happy Earth Day!

Let the trees grow freely as you do on this earth. Save the planet in whatever way you can. Happy Earth Day!

We are already very late and therefore, we must waste no time anymore in saving our planet. Happy Earth Day!

Happy Earth Day, everyone! Let's focus on planting more trees and making the earth greener and happier.

We are grateful to Mother Earth for always protecting us from all threats. Thank you for all your unconditional showerings.

Create a greener world before it becomes a fantasy for the next generation. Happy Earth Day! 

You don't have to be a Superman, be Captain Planet! Let's save mother earth together.
Earth Day 2023 Slogans
A clean earth is a happy earth! 

Reuse & recycle, save our planet, think green

Think green not grey on Earth Day 

The Earth: Love it or leave it 

Lend a Hand to save the Land

One Earth, One Chance.

Save Earth, Save Life and Save All. 

Save a planet. Start with the one your standing on!