Happy Eid ul Fitr 2023 Top Wishes, EID Mubarak Shayari, Quotes, Meethi Eid Images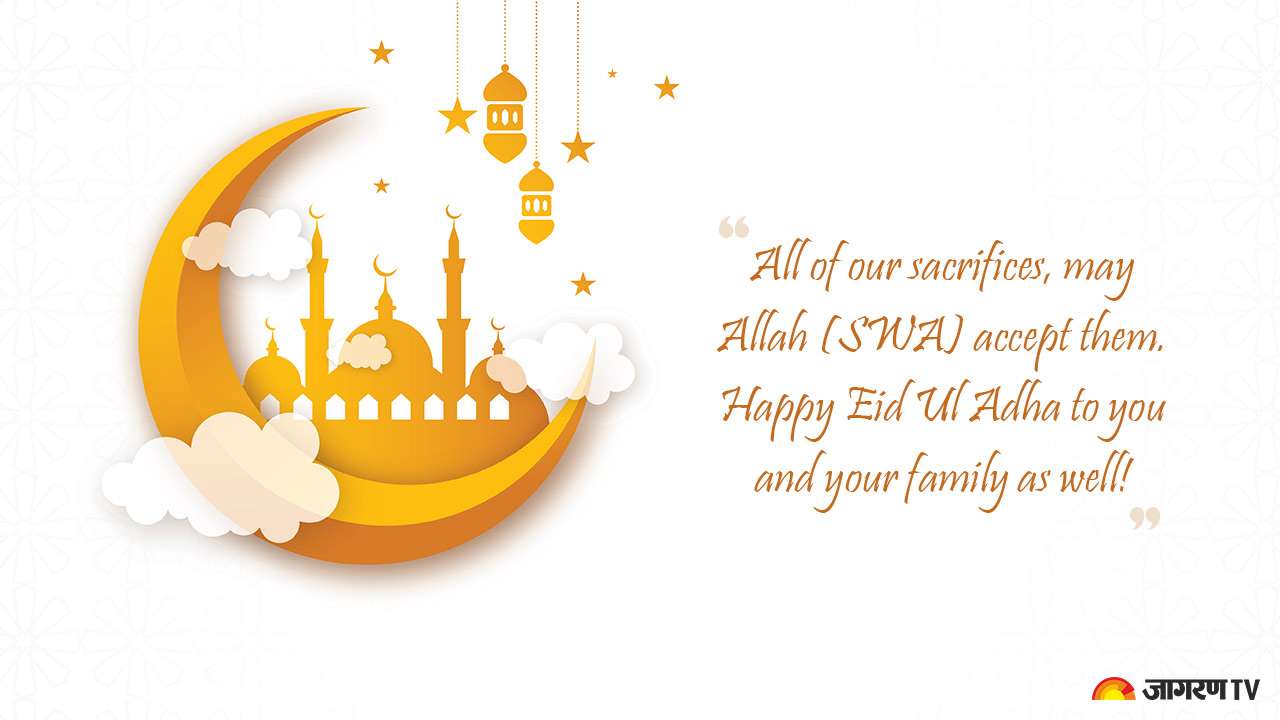 Happy Eid ul Fitr 2023:
Chand Raat is a term used in South Asian cultures, especially in India, Pakistan, and Bangladesh, to describe the evening before Eid-ul-Fitr or Eid al-Adha. So the phrase refers to the evening when Muslims see the crescent or new moon, which marks the end of Ramadan or Zul-Hijjah. Every year, Ramadan falls in the ninth month of the Islamic lunar calendar, which corresponds to March or April on the Gregorian calendar. This year, Eid-ul-Fitr will be observed between April 21 and April 23, depending on the moon's sighting. It is observed on the first day of the month of Shawaal according to the Islamic calendar.
Happy Eid ul Fitr 2023 Top Wishes
On this Eid Ul Fitr wish your loved ones through these  eid mubarak shayari quotes meethi eid images whatsapp status greetings messages in english
May the God Almighty open the doors of happiness for you and fulfil all your dreams. Eid Mubarak to you and your family!
May this Eid bring joy and love to your heart and create all the opportunities of success for you. Eid Mubarak.
May the magic of Eid bring lots of happiness and fill your life with different colours. Have a prosperous Eid!
Eid is a day of sharing what we have and caring for others. May you have a wonderful Eid this year!
May Allah gifts you lots of happiness, love and wisdom. Wishing you a very Happy Eid!
Happy Eid ul Fitr 2023 shayaris

 Socha Kisi Apne Se Baat KarunApne Kisi Khaas Ko Yaad KarunKiya Jo Faisla Eid Mubarak Kehne KaDil Ne Kaha Kyun Na Aapseshuruwat Karun*EID MUBARAK
 
EID MUBARAK Ho Aapko,Dher Sari Tarif Aur Khusiya Mile Aapko,But, Jab EIDI Mile Aapko To Please….Aap Yaad Karna Sirf Humko!

Mubarak Mauka Allah Ne Atah Farmaya,Ek Baar Fir Bandagi Ki Rah Pe ChalayaAdaa Karna Apna Farz Tum Khuda Ki Liye..Khushi Se Bhari Ho Eid Ul Adha Apke Liye

meethi eid images whatsapp status