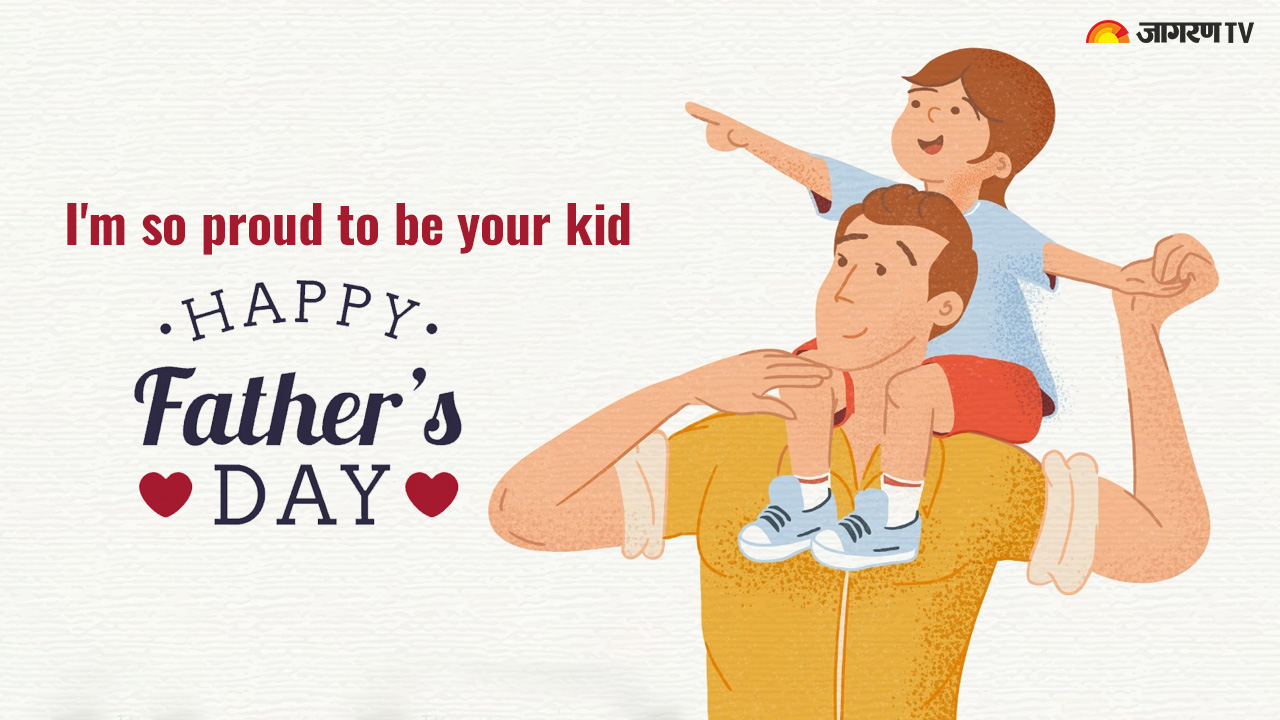 Father's Day 2022: Father's Day is a celebration of fatherhood, paternal bonds, and the influence of fathers in society. Since the Middle Ages, March 19 has been observed as Saint Joseph's Day in Catholic countries throughout Europe. Sonora Smart Dodd founded Father's Day in the United States, and it was first observed on the third Sunday of June in 1910. The day is observed on various dates around the world, and each region has its own traditions for honouring fatherhood.
However, we rarely express our emotions to our fathers in the same way that we do to our mothers. There are a variety of things you can do to make the day memorable, from taking him to the movies to planning a spa session for him.
To make the occasion even more special, prepare some emotional and thoughtful quotes and messages to share with your father.
Father's Day 2022 Wishes
May the love and respect we feel for you make up for the worry and care we have caused you.
There were times in my life when I didn't understand but you always took the time to help me and be there for me. Thank you!
Dad I wish you happiness
I send you love
I wish you blessings from above.
Happy Father's Day!
Dad, there is a saying that goes like this: "Any man can be a father, but it takes a special man to be a Dad!" You are that special man in my life, thanks Dad.
Dad growing up I know there were times that I was a pain, and now that I have children I find that I am a pain to them, but the wisdom and the knowledge you gave me makes me appreciate the pain in a very happy way! Thanks Dad.
A Father like you is a gift from God. I give thanks for the blessing of you Dad!
Dad, may your days be filled with the love you fill today.
Today is your day. A day to celebrate and let you know how much you are appreciated and loved Dad!
Father's Day 2022 Greeting Cards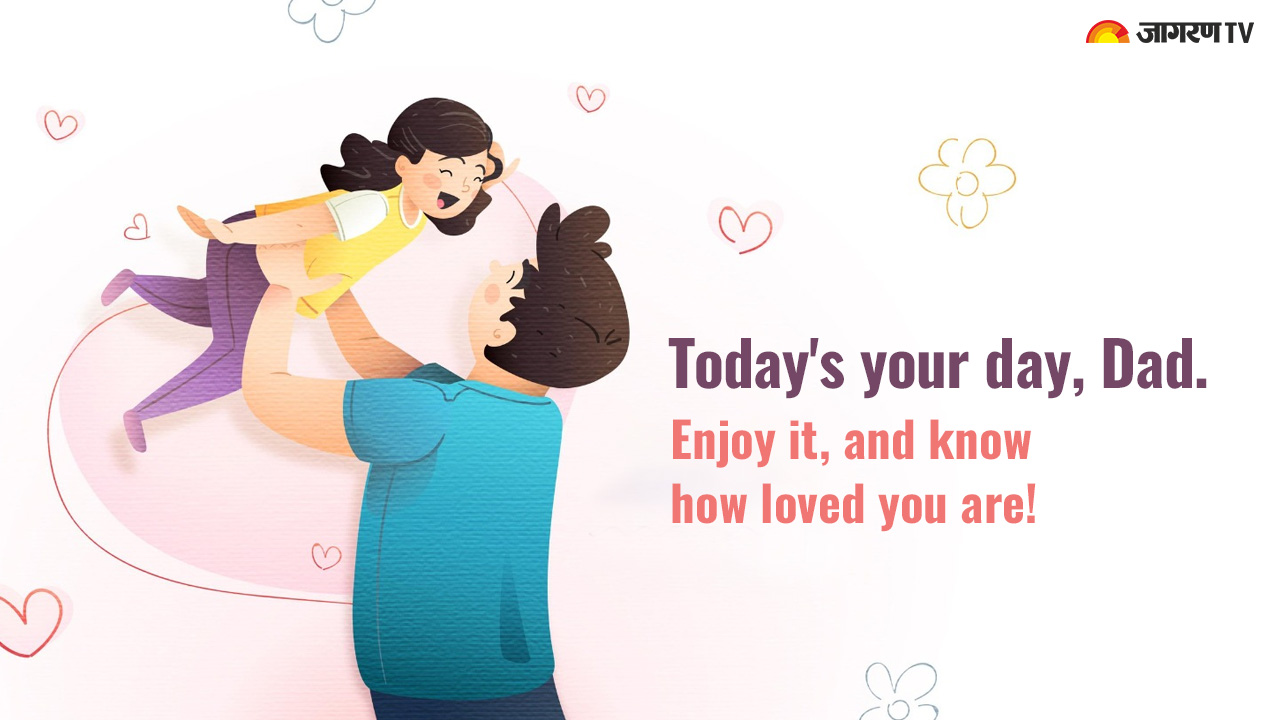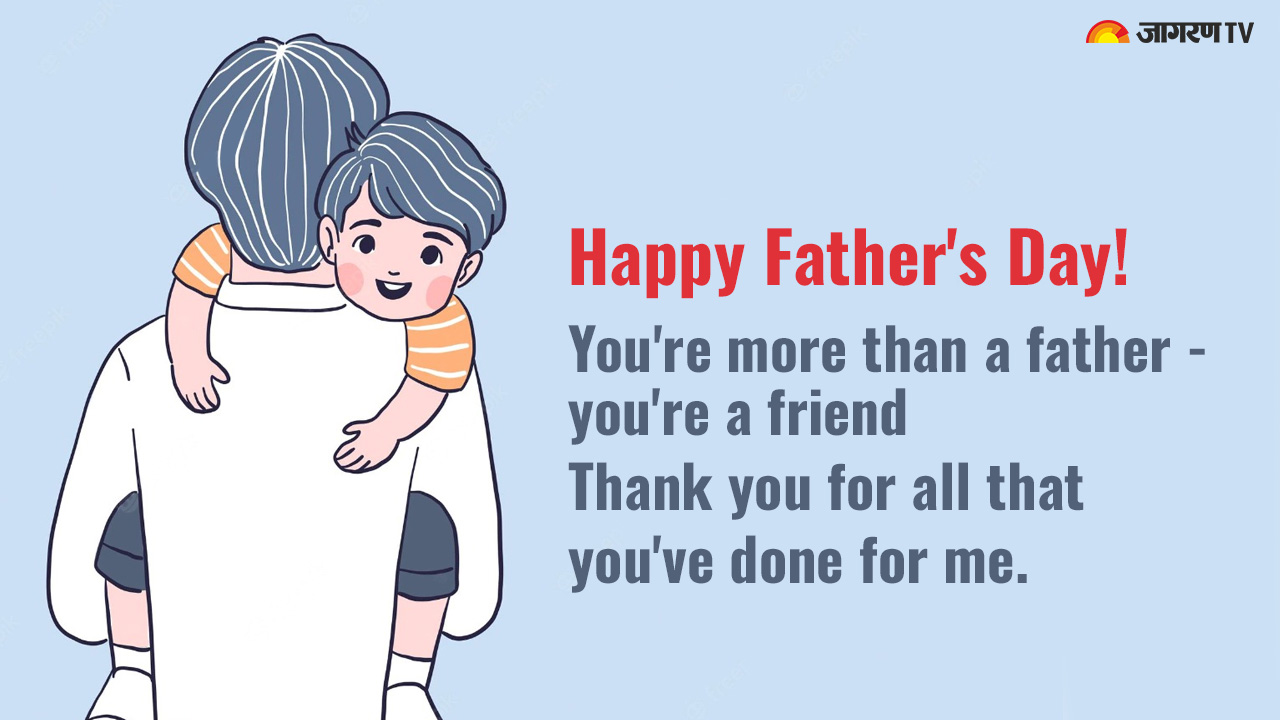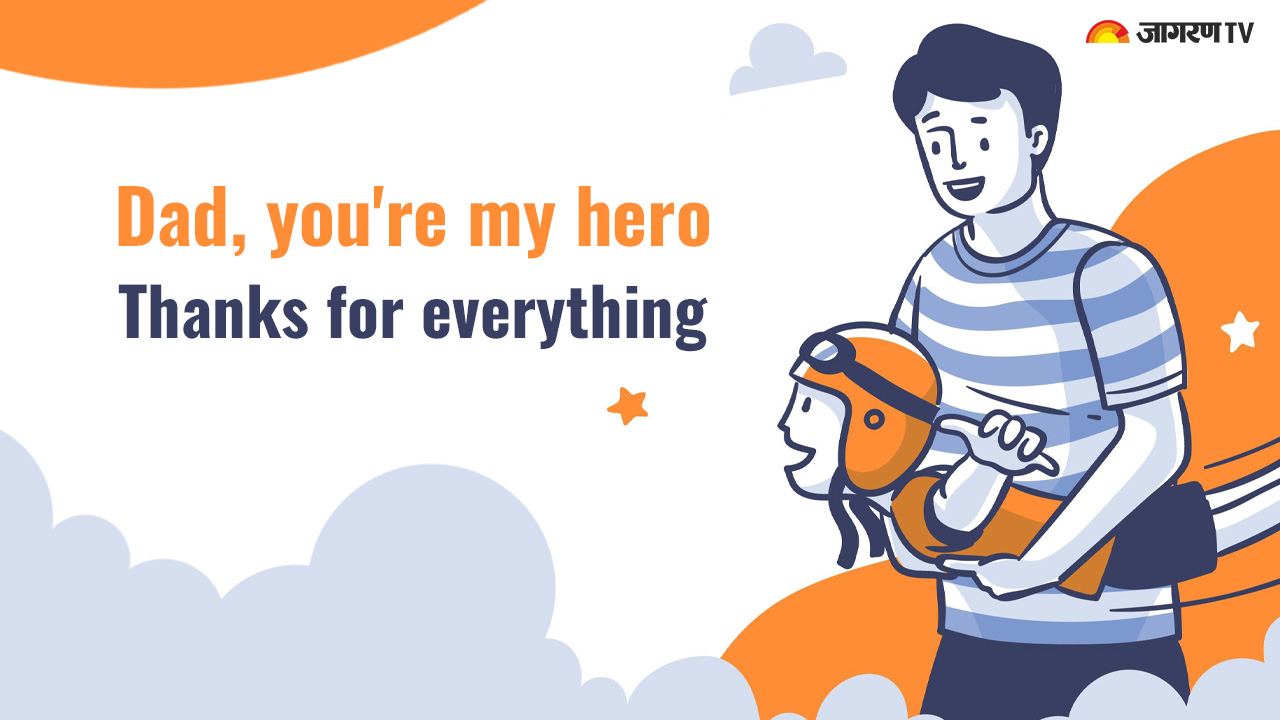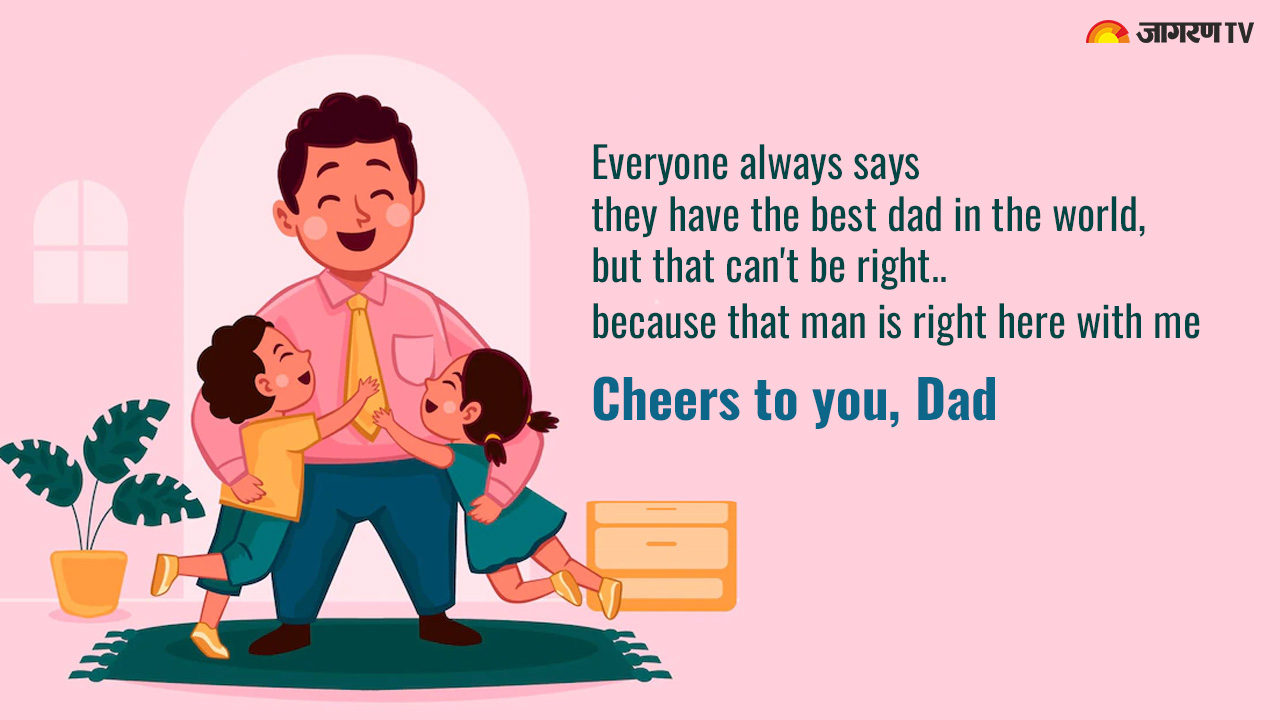 Father's Day 2022 Quotes
"The power of a dad in a child's life is unmatched." —Justin Ricklefs
"It is a wise father that knows his own child." —William Shakespeare
"One father is more than a hundred schoolmasters." —George Herbert
"A girl's first true love is her father." —Marisol Santiago
"A father's smile has been known to light up a child's entire day." —Susan Gale
"A father doesn't tell you that he loves you. He shows you." —Dimitri the Stoneheart
Father's Day 2022 Messages
When people say, 'The apple doesn't fall far from the tree,' I tell them that's the best compliment I could ever get. Someday, I hope to grow as strong and wise as you. Have a great Father's Day!
Over the years, you've taught me so many of the important things I know—including a few choice words for certain situations! Happy Father's Day, Pop!
Thank you for being there every day, offering just the love and guidance I've needed to find my way through life.
You know that I like Batman, and Superman's cool too, but I don't really need them as long as I have you! Happy Father's Day to my super Dad!
Today is all about you, Dad! Enjoy, because tomorrow it's back to the rest of us!
The older I get the more I realize how important it is to have a dad like you. You have provided stability in my life and the love and acceptance I needed. God gave me such a gift when he gave me you for a father.