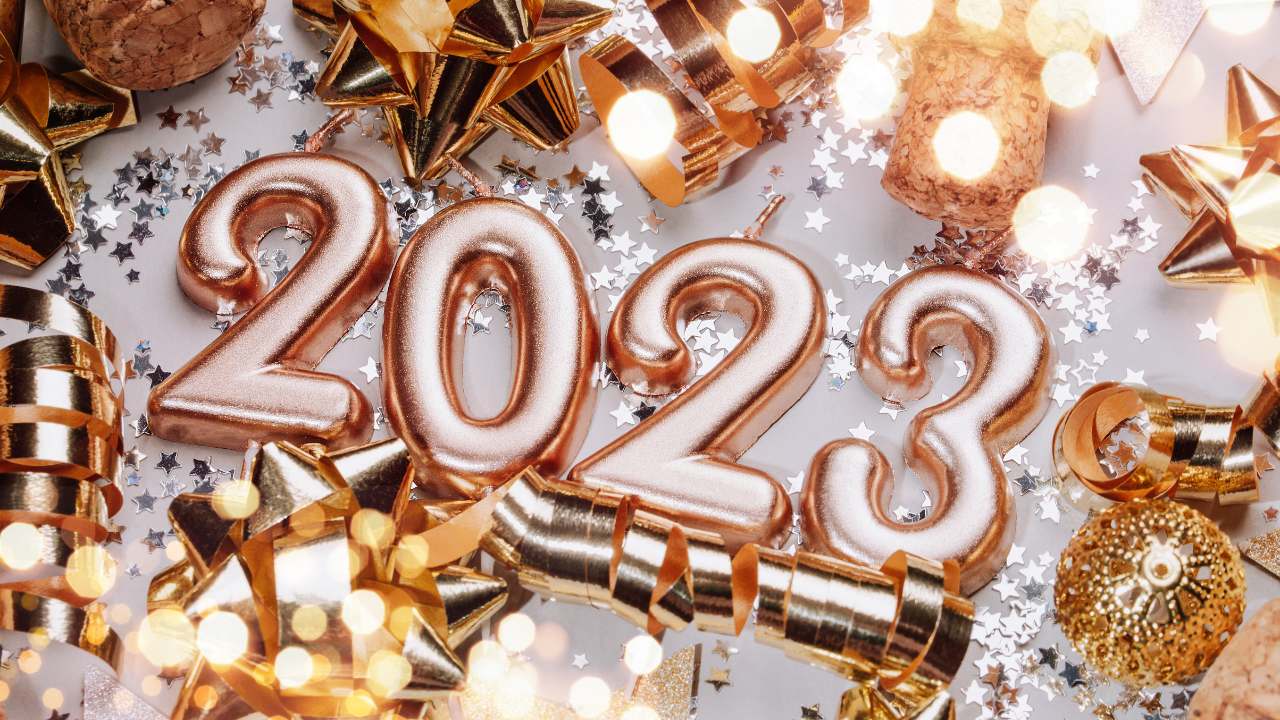 The year 2023 is quickly approaching, and while you must be busy planning your New Year's party, it may not always be possible for you to be with your loved ones. Fortunately, technology has made it possible for us to stay in touch with our family and friends via video calls, photos, live videos, and other means. 
Speaking of other methods, the popularity of stickers among social media users has exploded in recent years. There are numerous stickers available for Whatsapp, Instagram, Facebook, and other platforms that are all customized to fit your mood. Similarly in the past few years stickers and GIFs have become a popular choice to send greetings and wishes to your loved ones. And if you are wondering how to make one this New year, here is a step by step guide to all your problems and confusion. Check out how to send New Year stickers to your friends and family.
How to create personalized New Year GIF  in Whatsapp Chat
In order to create your own GIF on whatsapp your first need to open the App on your Android or IOS. Then open the chat/contact you want to send that GIF
Once you have opened the Chat or Group, look for the attachment icon and select the gallery or photos option.
Browse and scroll to find your video which you wish to convert into a GIF 
(Note: Whatsapp will only allow you to create a GIF which is 6 sec long)
Once you have trimmed the video till 6 sec, click on the GIF video
The video has now been converted to GIF
You can even add a caption to your GIF before sending it to your contact
Click the send button and sit back waiting for your loved ones to appreciate your creativity.
How to create New Year stickers on Whatsapp
Open the WhatsApp and go to chat or group you wish to send the New Year stickers
Tap on the emoji icon present in the message box 
Look for the stickers option available in the message box
Tap on stickers and scroll to newly added stickers in the list
Find the one you are looking for and send it to your contact.
How to find New Year stickers on Play store
First you need to download the sticker maker app from Google Play store on your Android
Open the app and then click on create a new sticker pack option
Among the multiple options available in your next screen, click on any of these as per your own choice. The options available are 1.Take Photo/ Open Gallery 2. select pictures
Once you have selected and cropped the picture to fit in the frame, save the sticker 
You can select Add to WhatsApp once you've saved all the stickers. You will get a confirmation message.
Now follow the previous instruction i.e 1.Go to emoji option 2. Among the sticker options you will find your newly added sticker pack. 3.Select the one you wish to send and tap on send.