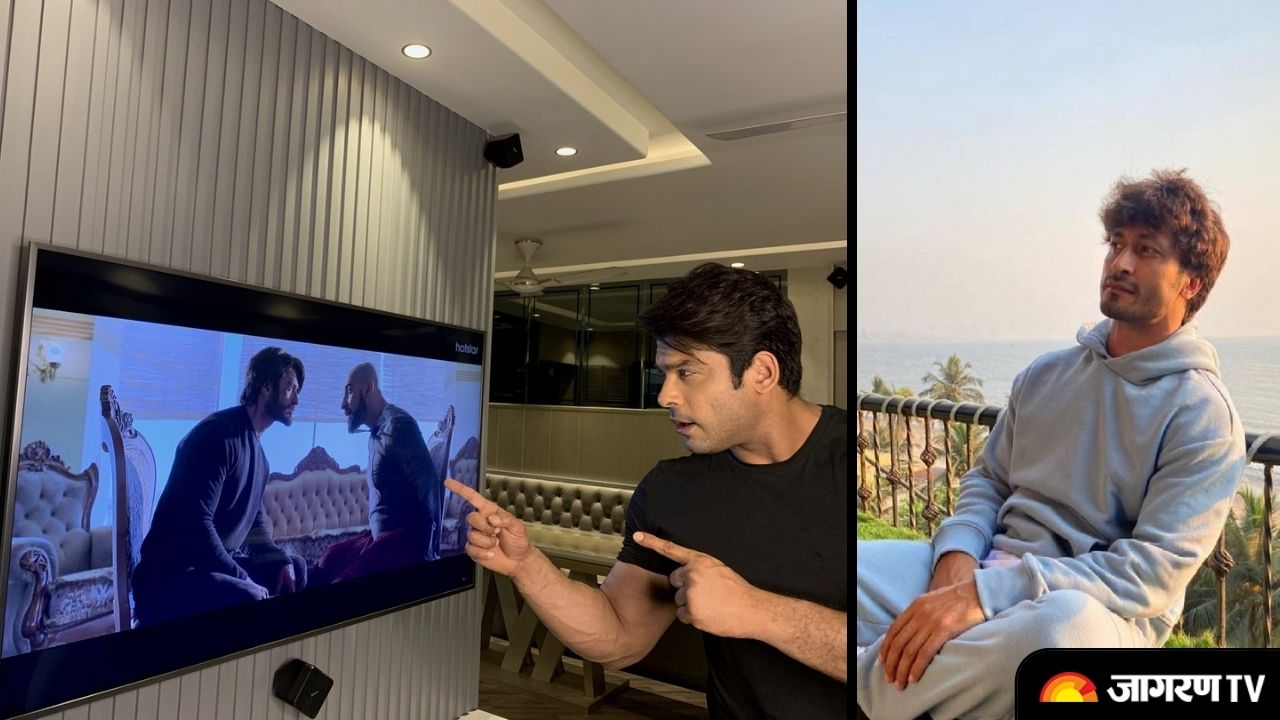 Bollywood actor Vidhyut Jammwal is gearing up for the release of his upcoming film Sanak coming on OTT on October 15. In the meantime, Vidhyut opens about the shock and heartbreak he went through after the demise of actor Sidharth Shukla. The Bigg Boss 13 winner Sidharth was a close friend and 'gym buddy' of Vidhyut Jammwal. Talking about the sudden death of Sidharth, Vidhyut opened up and said, 'Did Not Let It Enter My Mind For A Long Time'.
Vidhyut Jammwal on Sidharth Shukla's Death 
After more than a month of the unfortunate demise of actor Sidharth Shukla, actor and his close friend Vidhyut Jammwal opened up about how he handled this shocking and heartbreaking news. In an interview with India.com Vidhyut shares that he was on shoot when he got the news. "I was in the middle of a shoot and the reaction is always like you just don't believe it, the first time you hear it. When it registers you, you just want to be where you are. Kyuki main shoot ke beech mein tha (Because I was in the middle of a shoot) so it was disheartening. I didn't let it enter my mind for a very long time. Two days later, there was cremation, I went three days later, it's not easy for anybody. People may be the strongest human beings but it's not easy,``says Vidhyut. 
Vidhyut further shares how close he was with Sidharth and how Shukla played the role of a critic in his life. Vidhyut adds, "Sidharth has always been the real –Mard- Why I call him that because he never had a superiority. He used to greet watchmen, kids, and knew what to talk to whom. His mother raised him and that's why he was a gentleman. Sidharth's mother always greeted me and made me eat ghar ka khana as she knew I am not from Mumbai. Sidharth was that friend whom I used to share everything with because he played the role of a critic." 
Vidhyut Jammwal upcoming film Sanak 
Let us tell you that Vidhyut Jammwal's upcoming film Sanak is all set for its OTT release on October 15. It will be streaming on Disney+ Hotstar. Sanak is an action-thriller film directed by Kanishk Varma and produced by Zee Studios and Sunshine Pictures. Actress Rukmini Maitra will be seen playing the role of female lead opposite Vidhyut.