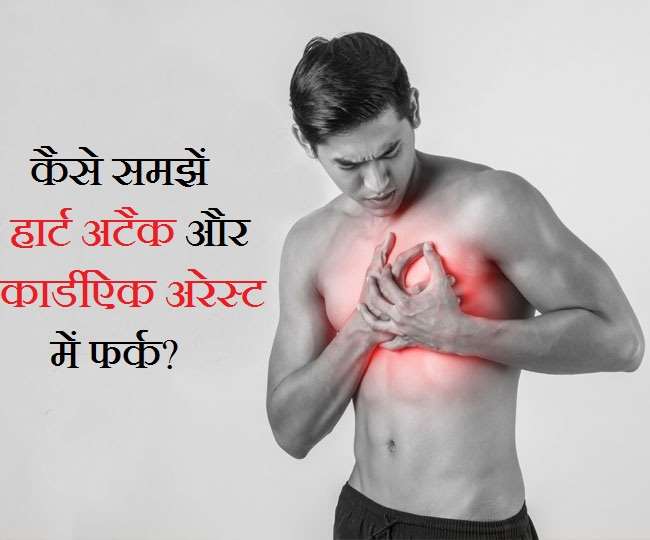 Heart Attack & Cardiac Arrest:
Actor Siddharth Shukla died of a heart attack earlier this day at the age of 40 years which left the entire Bollywood and TV industry in shock. 
While talking in general, our lives have changed so much with prolonged stress and tension taking the center stage. This is also the reason why heart attacks and cardiac arrests cause the most deaths among heart diseases. But now, let's know what is the difference between heart attack and cardiac arrest in the article below.
How does a heart attack happen?
People complain of chest pain when the coronary arteries that deliver the necessary oxygen to the heart are unable to supply blood as needed. The blood vessel that carries blood to the heart to keep it pumping, is known as the coronary artery. People suffering from coronary artery disease either have trouble breathing or swelling in the feet and ankles. There comes a time when his arteries related to the heart stop working completely and only then a heart attack occurs.
What happens after a heart attack?
There is no fixed time for a heart attack, and it can happen anytime. If you experience nausea or vomiting, worry lines on your forehead, sweating, chest pain or difficulty breathing, or your skin turns pale, consult a doctor, as it could be a heart attack. Unlike a cardiac arrest, the heart usually does not stop beating in a heart attack.
What is cardiac arrest?
Cardiac arrest means a phenomenon where the heart stops beating. In cardiac arrest, the exchange of information between different parts of the heart is disturbed, due to which the heartbeat is affected badly. Heart rate is regulated through CPR. People who have had a heart attack before are more likely to have a cardiac arrest. The primary difference between the two is that in cardiac arrest the heart stops beating, whereas, in a heart attack, the heart continues to beat even though the heart muscle is not receiving blood.
What happens after cardiac arrest?
For a person suffering from sudden cardiac arrest, early treatment is extremely important. If the cardiac arrest has lasted more than 5 minutes, there is a possibility of damage to the brain. At the same time, if it has been more than 10 minutes, then there is a possibility of death of the patient. Therefore first aid for cardiac arrest should be done as soon as possible.
Disclaimer: The advice and suggestions mentioned in this article are for general information purposes only and should be considered as professional medical advice.