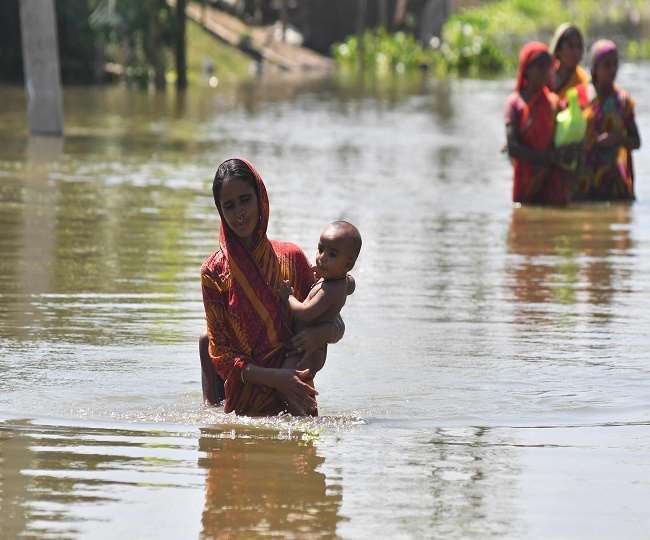 Maharashtra heavy rains:
Due to the continuous rains in different parts of the country, people are facing a lot of trouble. While due to the heavy rains, a flood situation has arisen in many areas of Maharashtra. 
Due to floods, lightning, and heavy rains, 13 people have died here and more than 560 have been rescued. Heavy rain has also been forecasted in the upcoming days in various states including Uttarakhand, Madhya Pradesh, and Himachal Pradesh.
13 people died in Maharashtra due to heavy rains:
At least 13 people died due to heavy rains, floods, and lightning in parts of Maharashtra, officials on Tuesday stated. At the same time, more than 560 people have been rescued with the help of NDRF. Other than this, over 200 cattle have died or have been drowned away. Several houses were also damaged in the torrential rains that lashed Marathwada on Sunday and Monday. It has started raining again this morning in Mumbai. The Meteorological Department has predicted that there will be heavy rain in Mumbai on Wednesday and the weather will be cloudy throughout the day.
Yogi government to compensate the farmers affected by the flood:
Uttar Pradesh Chief Minister Yogi Adityanath has directed officials to pay compensation to the farmers affected by the floods. Many farmers' houses were damaged due to heavy rains in the Uttar Pradesh region. According to a press release issued by the state government, the Chief Minister has directed the officials to assess the damage caused to crops due to the floods and provide adequate compensation to the farmers who lost their homes.