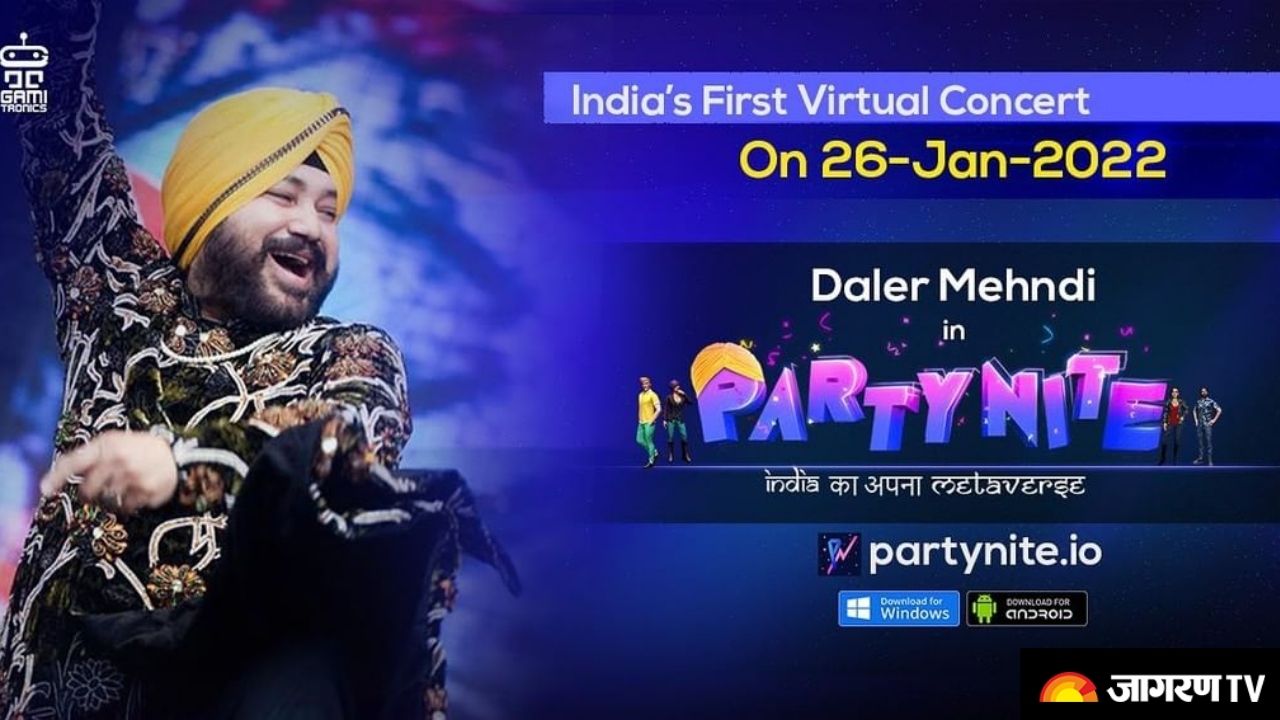 Ahead of the 73rd Republic Day, famous Punjabi Singer Daler Mehndi is all set to host India's first ever live virtual concert in Meta-verse. Yes you heard it right. Daler will be performing on his hit patriotic numbers like Namoh Namoh, India India & Jago India! and an exclusive and first special performance to Shri Narendra Modi in the live concert in metaverse. 
How to get tickets for Daler Mehndi Metaverse Concert? 
Well, the virtual one of its kind concert will be held by PartyNite.io, where users will be able to view his avatar in a larger-than-life virtual concert. One can be part of the metaverse concert by registering themselves on https://partynite.io/. 
Everyone will be getting the FREE concert passes by subscribing on the link https://bit.ly/dalermehndi.
The event is scheduled for 26 January 2022. One can log in to the metaverse through mobile and PC from anywhere. 
 

 

 

View this post on Instagram
New World of Metaverse 
Let us tell you that it's not the first time that a concert is being held in the virtual world of metaverse. International singers Travis Scott, Justin Bieber, Marshmallow, and Ariana Grande did have a virtual concert which got an equal popularity and full house tickets. Metaverse concerts are convenient too as artists can perform from anywhere in the world and audiences can enjoy it from the comfort of their home. This also gives musicians a sense of creative freedom. And not to forget the different immersive 3D experience further gives another level of feel to the viewers.