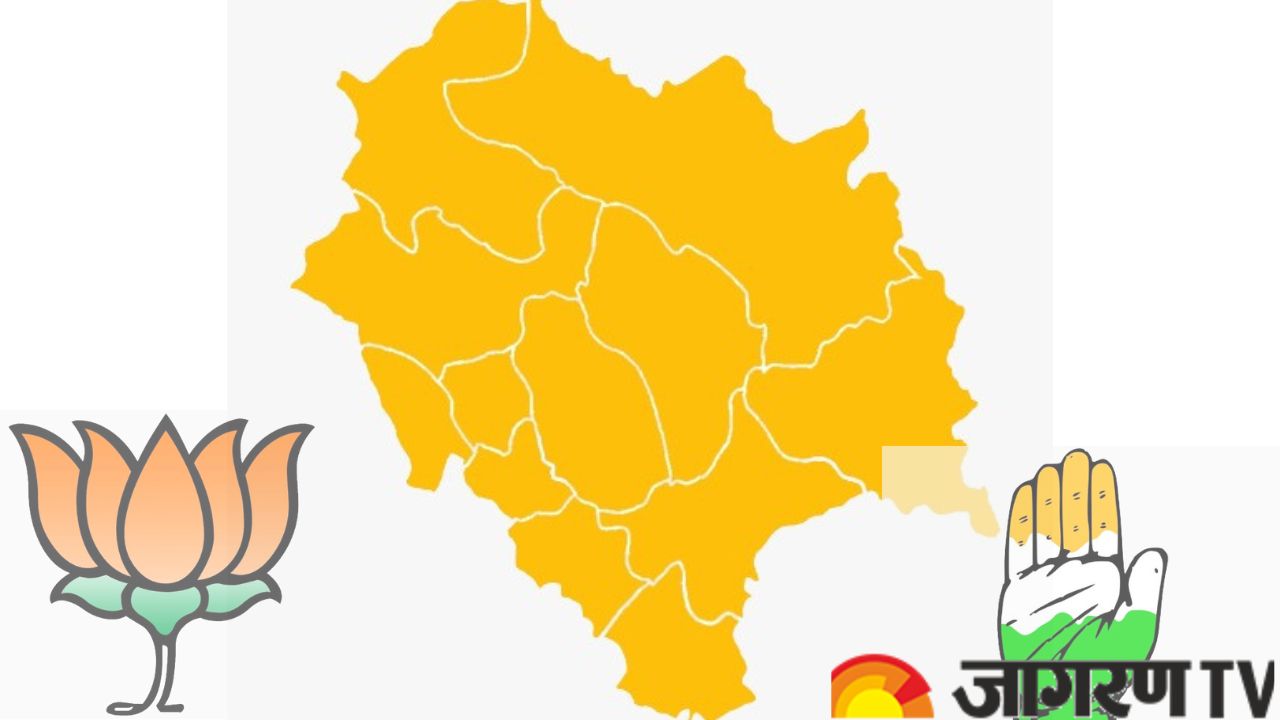 Himachal Pradesh is known for its inconsistency during the elections because it is believed that the government changes in every election. A total of 412 candidates are trying their luck on 68 assembly seats in Himachal Pradesh. Any political party will need 35 seats to form the government. The Elections of Himachal have been interesting since the beginning. Let's take a look at the history of elections in Himachal Pradesh.
Himachal became a state
On April 15, 1948, Himachal Pradesh was born as a Chief Commissioner State. Himachal Pradesh was given category 'C' state status when the country became a republic on 26 January 1950. In 1952, state elections were held for the first time. From independence until 1977, HP's politics were monotonous, with Yashwant Singh Parmar in parliament winning election after election, except from 1956 to 1963, when the state was a union territory without a parliament. Yashwant Singh Parmar became the Chief Minister of the first Union Territory as well. He held the responsibility of the Chief Minister of the Union Territory from July 1, 1963 to March 4, 1967.
There were 36 assembly seats in the province. Apart from Congress, candidates of the Kisan Mazdoor Praja Party, and Scheduled Caste Federation were standing in the fray. The Congress fielded its candidates on 35 seats. It won 24 seats. 22 candidates of the Kisan Mazdoor Party were in the fray and three MLAs were elected.
Himachal also had tied elections
The 1998 elections in Himachal Pradesh were very interesting. Himachal then had a draw between the BJP and Congress in the 68-seat election. In the elections, both parties won 31-31 seats. That is, neither of them achieved a majority. The parties needed 35 seats to get a majority. However, the Bharatiya Janata Party then came to power. The BJP has allied itself with the Himachal Vikas parliament. Prem Kumar Dhumal became Prime Minister based on his five MLAs from Himachal Vikas Congress.
Longest CM era in Himachal
The record for the longest-serving Chief minister is held on behalf of Veer Bhadra Singh. Veer Bhadra Singh has served as Minister of State for over 21 years. He got the chance to become the CM five times. Previously, Yashwant Singh Parmar served as Chief Minister of Himachal Pradesh for over 18 years. Like Veerbhadra Singh, Yashwant Singh has also served as CM five times. Apart from these two, Thakur Ram Lal has succeeded in the leadership of the state three times, and Shanta Kumar and Prem Kumar Dhumal twice each. Apart from that, presidential rule was also imposed on the states twice