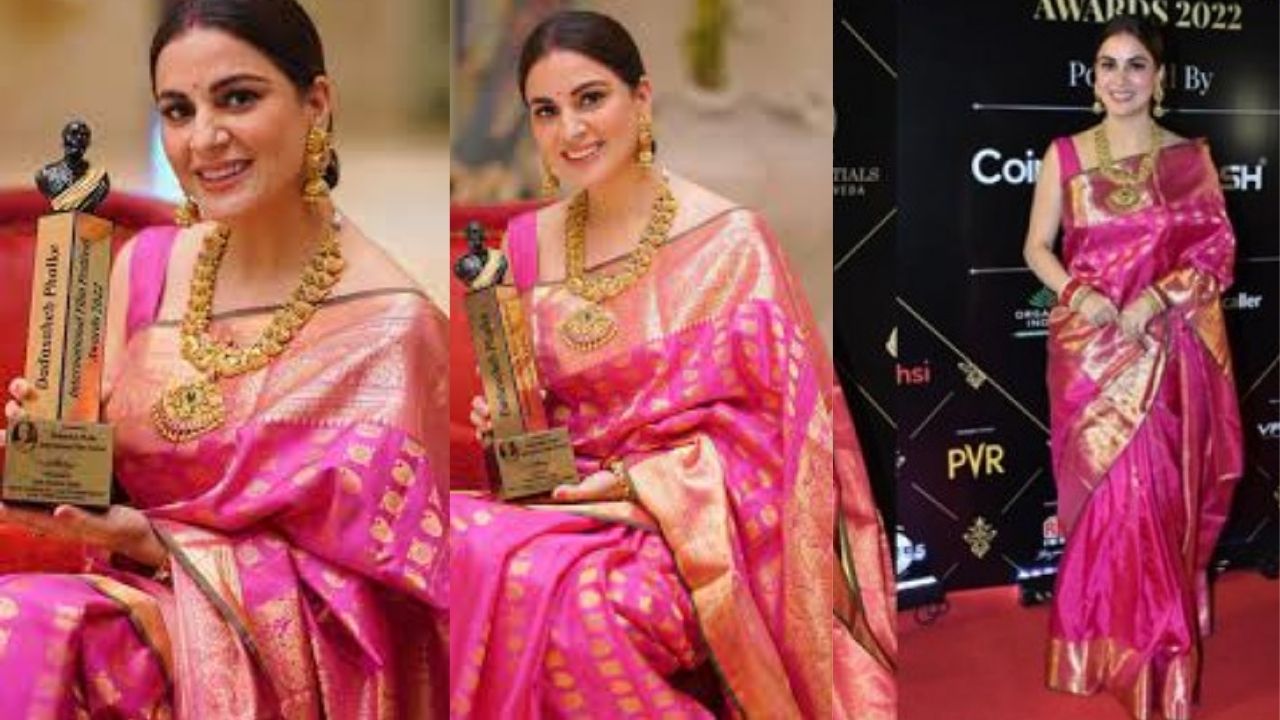 Hindi TV: One of the most prestigious award ceremony Dadasaheb Phalke International Film Festival Awards 2022 was held in Mumbai on 20th february. The winner list feated Pushpa: The Rise  Shershah as the best film whereas  Ranveer Singh, Kriti Sanon, Manoj Bajpayee, Raveena Tandon won the best actors in the different categories. The tv actress Shraddha Arya won the Best Actress for TV Series.
Shraddha Arya in Kundali Bhagya
The actress Shraddah Arya is known for the TV show Kundali Bhagya, the Hindi TV drama series created by Ekta Kapoor. It is romantic series which features Shraddha Arya alongwith Dheeraj Dhoopar, Ruhi Chaturvedi and others.
Shraddha Arya won Dadasaheb Phalke Award
The actress expressed her gratitude on her instagram handle and thanked the, "As I receive the most prestigious Award - DadaSaheb Phalke International Film Festival Honor For "The Best Actress" in a television series. I have Everyone to thank here from everyone I ever worked with to all my cast and crew of my present show Kundali Bhagya." She further thanked the channel and the showmaker Ekta Kapoor as she wrote, "Thank You @zeetv for being the creator, nurturer and guardian of my Career in Television. Thank you , @ektarkapoor (The one who makes stars out of ordinary people) Thank you."
She also added a personal note to her husband and expressed her gratitude, she said, "Thank you Husband for all the extra affection, love & care you've brought into my life". Here is her post: