google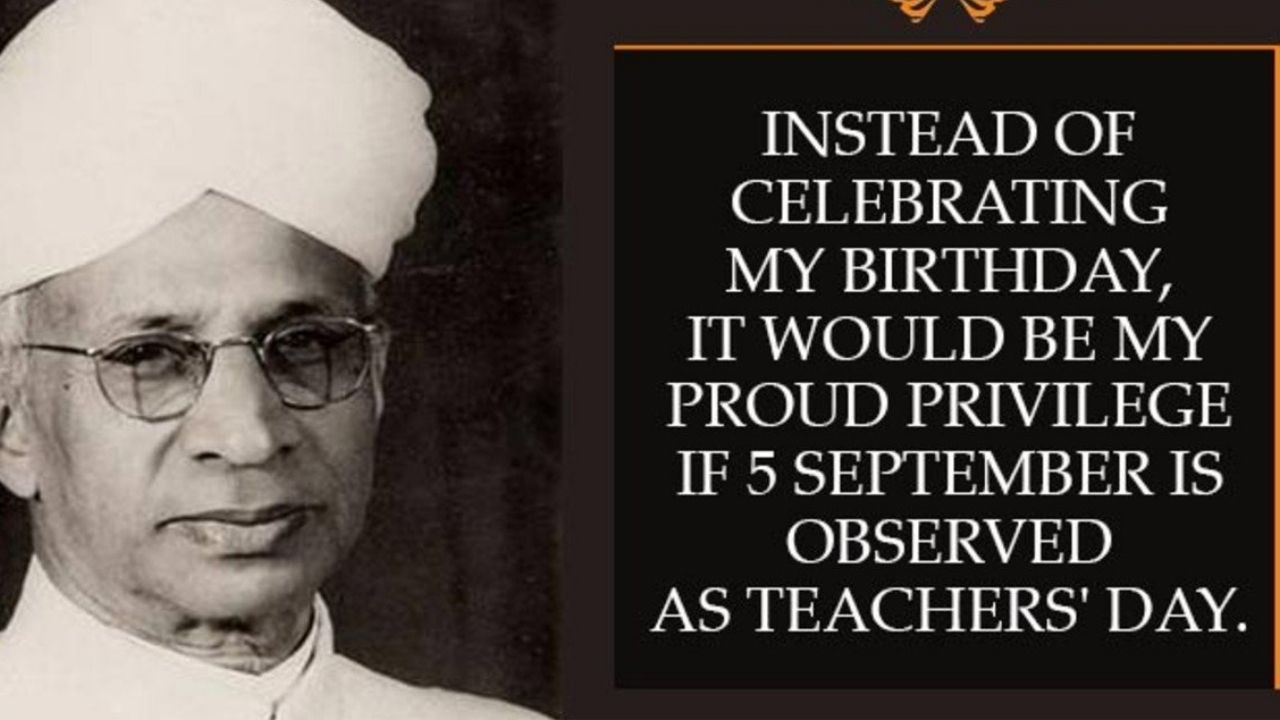 Have you ever wondered who else always had your back and guided you all through your journey at every stage of life and never asked anything in return apart from your parents? Yes they are our 'Gurus', our 'mentor' our 'guide' and of course our advisor. Like once Dr. APJ Abdul Kalam said, "If a country is to be corruption free and become a nation of beautiful minds, I strongly feel there are three key societal members who can make a difference. They are the father, the mother and the teacher." and he was true, if you grew up to be a gentleman, an honest and kind person it's your teacher behind who always encouraged you through your hardships  and also punished you when you were wrong. It's their teaching who made you what you are today and to celebrate this pious relationship between a Teacher and a student every year on 5th September India marks teachers day.
Reason behind the celebration of teacher's day:
The day is celebrated to pay tribute to the significant contributions our teachers made towards the society. But the reason why it is observed on 5th September is because the date marks the birth anniversary of Dr. Sarvepalli Radhakrishnan who not only once served as a president of India but also was a scholar, a philosopher, a well known diplomat and above all a great teacher.
Awarded by Bharat Ratna The highest civilian award in India in 1954, Dr. Sarvepalli Radhakrishnan who was born on this day in year 1888 once said to his students who wanted to celebrate his birthday "instead of celebrating my birthday separately, it would be my proud privilege, if 5th September is observed as Teachers' day".and since that day 5th September is celebrated as Teachers day. 
He not only connected India to the west through his philosophies, but also shaped contemporary Hindu identity.
Not only a great teacher, he also was a very kind human being as the president of India he only used to accept RS.2500 as his income out of 10,000 and donated the rest to Prime Minister national care fund.
Why is Teacher's day so important:
 Teacher's day, is nonetheless celebrated as a festival in India. Every school, colleges, universities as well as educational hubs celebrates this occasion by conducting different programs and events which includes Dance, music, poems etc. 
We Indians believe that to impart knowledge, and the profession of teaching, is one of the noblest jobs in the world. A nation can only grow in the right direction if it is guided and enlightened properly. Only a teacher can guide you through the right path without any expectations. 
A teacher is not someone who just teaches theory from notebooks, but they are someone who molds you into a socially responsible person.
They are the role models of the society and an inspiration to the students who keep on encouraging and motivating them at every bit of life.
Sometimes they can be tough, but it's their punishments and scoldings which restricts you from making the same mistake in the future. They make learning creative, easy and fun for the students in every possible way.
Teachers are the best inspiration sources and can always be available for you in need. Remember when the world decides to turn their back on you, teachers are the one who will always have your back.
In one of, Dr. Sarvepalli Radhakrishnan's book "political thinkers of modern India" he mentioned the massive role played by the teacher in the building of nation and for that they deserve more and more respect as well as he described teacher as someone "who emphasizes on presentation to converge different current of thoughts to the same end" in one of his book on Bhagavad Gita.