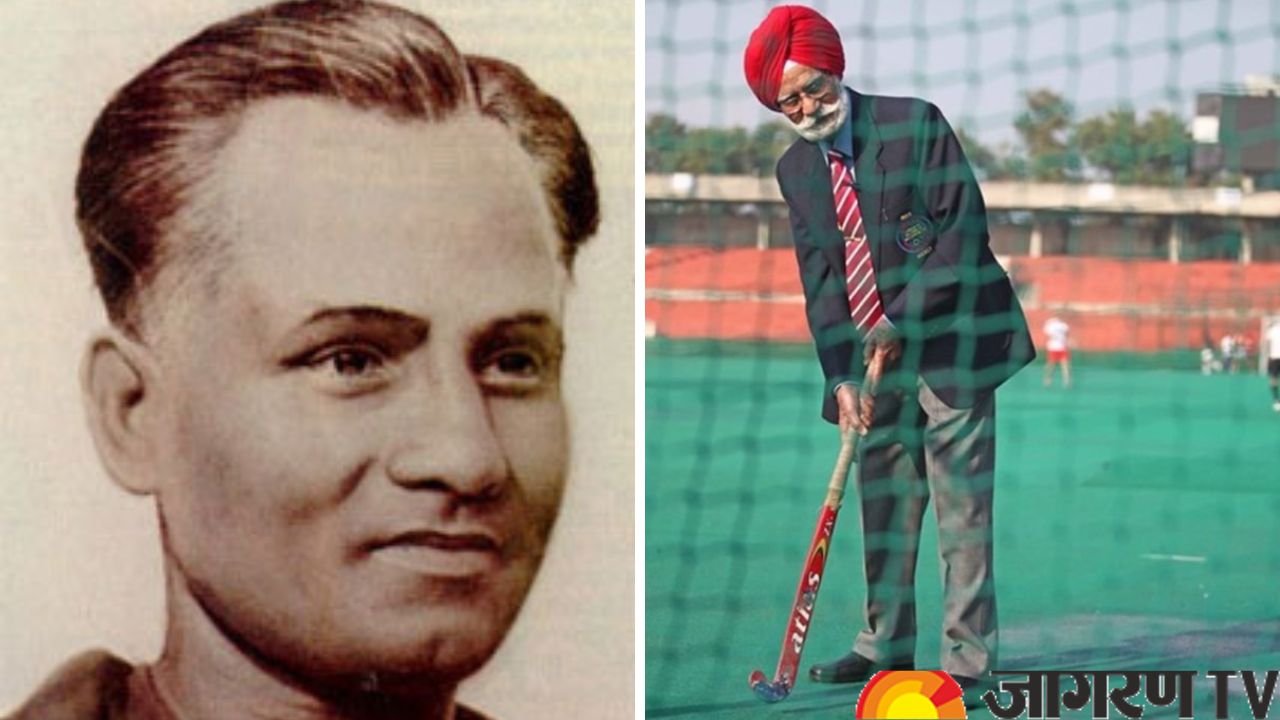 Men's FIH Hockey World Cup 2023 is set to be held in India this year from 13th January and the Indian team is all set to play their first match on January 13th against Spain in Rourkela. Indian squad has been selected and Harmanpreet Singh will lead the team in the world cup. Talking on a bigger scale, India is considered one of the biggest legends in the field of hockey. If we look at it with a wider perspective India has won a total of 12 medals which includes 6 back to back to victories in the Olympics from 1908 when hockey was first introduced in the event.
So many victories and success that has been attained in India, has been a result of some of the legendary players that have not only made their name in the country but all over the world. Players like Dhyan Chand and Balbir Singh Sr. have been the pillars of the Indian hockey team in their time. Therefore, let's take a look at some of the legendary Indian hockey players that have made their name all around the world.
Top Indian hockey players that were legends
Dhyan Chand
Considered the best hockey player in the world and arguably the biggest name in the world of hockey, Major Dhyan Chand has literally shaped the Indian hockey scenario. With the Indian hockey team, Dhyan Chand made his Olympic debut in Amsterdam in 1928 and went on to win the gold medal with 14 goals. Dhyan Chand would later go on to win two additional gold medals in back-to-back Olympics in Berlin in 1936 and Los Angeles in 1932.
Balbir Singh Sr.
Balbir Singh Sr. was also considered on the levels of Dhyan Chand. He was a significant player for India as they won three straight gold medals in 1948, 1952, and 1956. Balbir is often regarded as one of the greatest center-forwards that the game has ever seen. His Olympic record for most goals(5) scored by an individual in an Olympic men's hockey final (6-1 against the Netherlands) remains unbeaten. 
Udham Singh
One of the best hockey players and coaches the Indian hockey team has ever had is Udham Singh. For India, the center-forward brought home three golds and a silver. Olympic gold medals were won in 1952, 1956, and 1964, while Olympic silver medals were won in 1958.
Mohammed Shahid
One of the most talented hockey players to ever represent the nation was Mohammad Shahid. He competed for India and was a part of the teams that took home gold at the 1980 Moscow Olympic Games, silver at the 1982 Asian Games, and bronze at the 1986 Asian Games.
Dhanraj Pillay
One of India's top hockey players has been Dhanraj Pillay. He served as the Indian team's captain for a while. Only Pillay has competed for his nation in four Olympics, four World Cups, four Asian Games, and four Champions Trophies. India won both the 2003 Asian Cup and the 1998 Asian Games while he served as captain.
Ajit Pal Singh
One of the legendary players who led the Indian hockey squad was Ajit Pal Singh. Ajit Pal Singh was a major contributor to India's 1975 World Cup victory, which was their only one.
Leslie Claudius
Leslie Claudius is one of the most famous players on the Indian hockey team. Considered to be the best half-back, Claudius just like Udham Singh was also part of the Indian victories in 1952, 1956, 1958, and 1964. He was the first player to have represented India in four consecutive Olympics and win 100 caps.