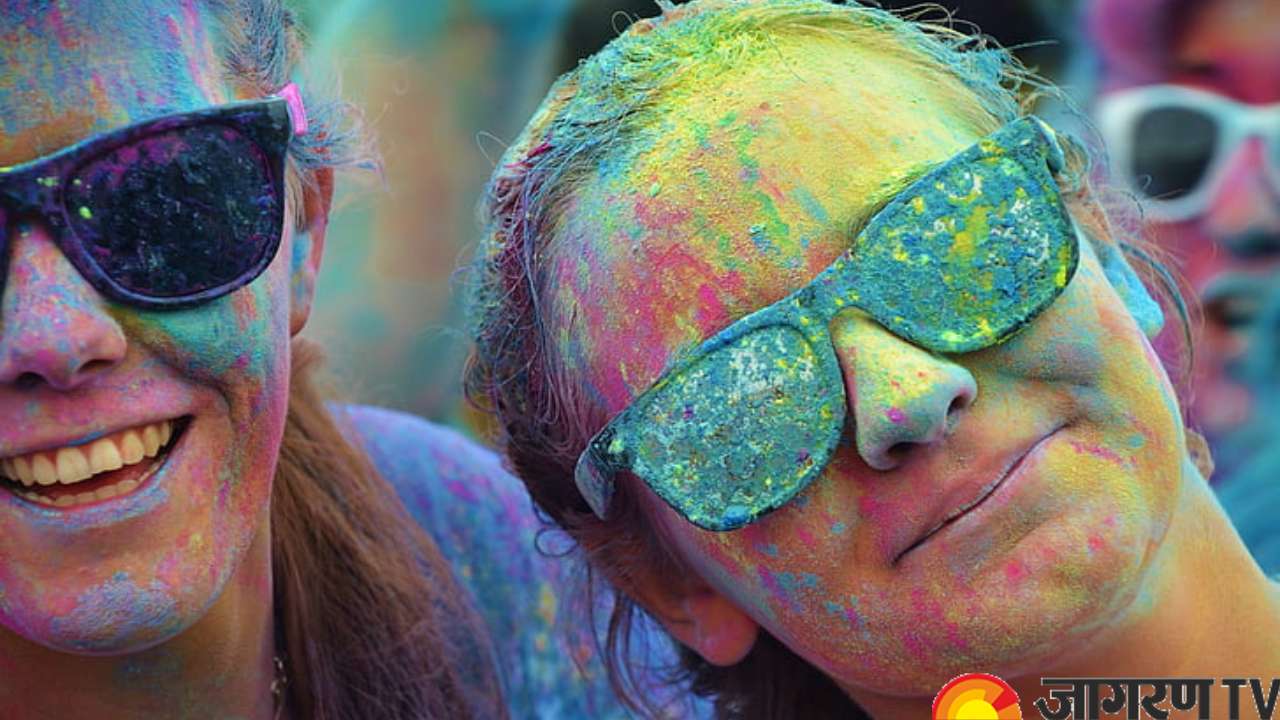 Holi is one of the most anticipated festivals. The festival's main attraction is its unique color play. We all feel the pain of removing the Holi colors after the celebration, but none of us are willing to give up or reduce the Holi celebration by even a percent. There is so much fun and excitement in smearing Holi colors on each other that no one notices the skin and hair damage. However, knowing hair and skin care tips is essential for maintaining your radiance and glam.
Before and after the Holi celebrations, your skin requires the best care, from cleansing with a suitable cleansing lotion to nourishing with an ultra-hydrating moisturizer. So, here are some post-holiday skin care suggestions for you. These tips will undoubtedly help you in preventing unpleasant skin issues that you may encounter while playing with colors.
Post Holi Skin Care tips
Before you go out, apply some castor oil, almond oil, olive oil, coconut oil or a good sunscreen. This layer of oil will help you in removing the most stubborn Holi colors from your face. Furthermore, the oil will prevent the colors from sticking on your skin. 
After you've completed that routine, use cold water to remove your colors because warm or hot water causes the colors to adhere to your skin and become difficult to remove.
Cosmetic scrubbers should be avoided as they will make your skin rougher. To clean or scrub your face, use gentle natural or Ayurvedic products.
To remove the first layer of Holi colors from your face, use water or makeup remover solutions. Make sure to use gentle, soap-free face cleansers at least when you take a shower after the Holi celebration because they will preserve your skin's natural hydration.
Natural or synthetic Holi colors both contribute to the skin's roughness. The skin loses oil when dry pigments are applied repeatedly and washed off with water. Use a very nice and thick body lotion, body moisturizer, or body butter for a week after your Holi party.
To remove the last traces of color from your skin, choose the natural face packs that you can prepare at home. Using grated papaya, rose water, honey, and fuller's earth (multaani mitti), make a papaya face mask. You can gently massage your face for 5 minutes using a mixture of lemon juice and honey in equal parts. Indeed, rubbing a banana peel helps you remove the Holi colors.
Post Holi Hair Care tips
To wash your Holi-colored hair, use lukewarm or cold water. Use a gentle shampoo, one with milk protein, or one with a strong moisturizing effect. Avoid excessive scalp rubbing. Just get a light massage and wash off.
Don't forget to condition your hair with a quality product and to let it sit for at least 10 minutes. Your hair strands would feel softer again if you left the conditioner on for ten minutes.
For the entire week following Holi, get a nice oil massage every night and follow it up with a mild shampoo the next day. For extra softness, combine almond, coconut, olive, and castor oil. If you don't have all of these, just use coconut oil.
If your hair has become too dry after the Holi celebrations, you can use a nice hair pack. Combine 1 cup of raw milk with 1 tablespoon of honey. Apply this mixture to your hair from the roots to the tips. Allow it to sit for 30 minutes to an hour before shampooing with lukewarm water.