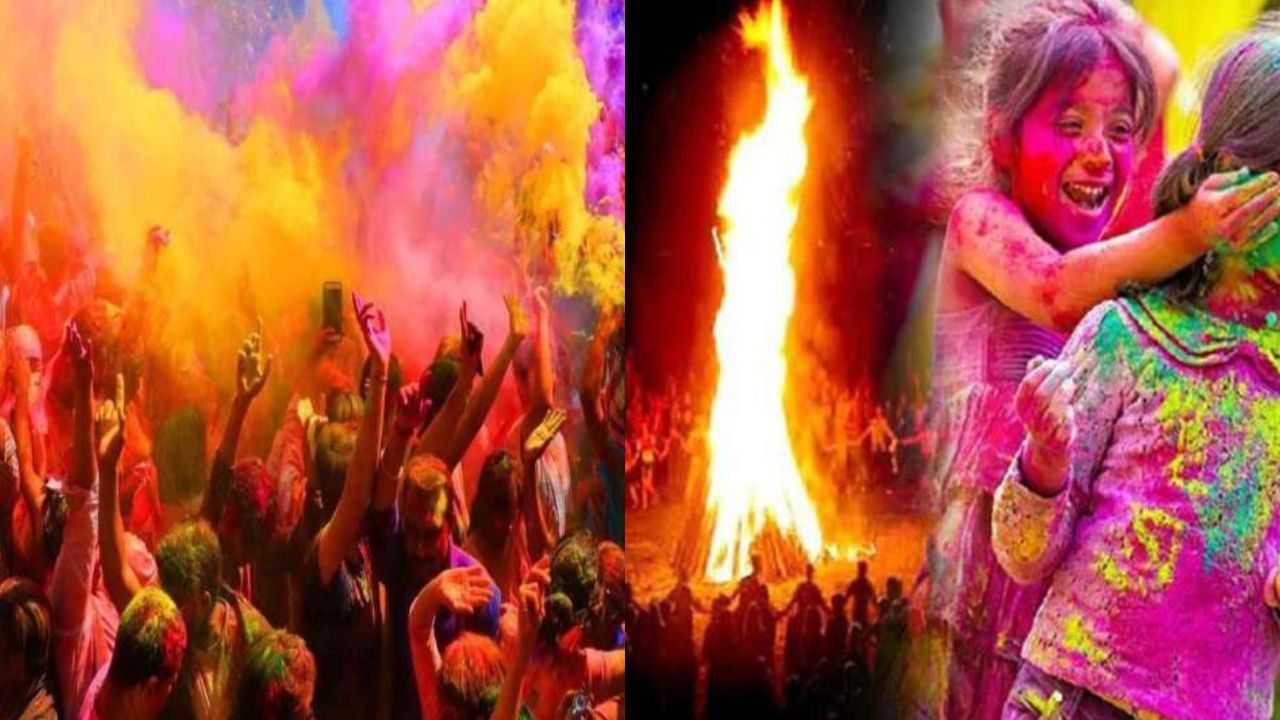 Holi 2023 | Importance of Holi Ferstival: In India, the Holi celebration is of great religious significance. Holi, the festival of colours, is observed on the full moon day of the Hindu month Phalgun, which falls in the Gregorian calendar's month of March. According to folklore, this festival honours both Lord Vishnu's victory over the demon ruler Hiranyakashipu in his Narasimha form and the enduring love of Radha and Krishna.
Holi 2023: Holi Scientific Reason | Science Behind Holi
According to scientific research, the growth of germs in the atmosphere peaks around the time Holi is celebrated. The custom of burning Holika boosts the temperature of the atmosphere, which inhibits bacterial development and, in turn, lessens the likelihood and severity of bacterial infection.
Seasonal Changes 
The fact that the season in India is changing from winter to summer at this time is another scientific justification offered by specialists. People become drained, languid, and lazy as a result of the seasonal change. Holi celebration at this time of year combats this laziness and provides numerous excuses for individuals to leave their homes and participate. In addition to reviving the mind and body, breaking the bonds of boredom, and getting people together for celebrations, colour splashing, Dhol manjira playing, and having get-togethers with friends and family help people get ready for a new season.
Benefits of Holi Colours 
Holi emphasises the use of colour. When Holi was played in the past, organic colours were used. For instance, our predecessors utilised dried flowers, dried leaves, and turmeric powder to create various colours. The body was cleansed by using these colours. By using those colours on the body, you might encourage healthy skin and get rid of all kinds of buildups that had accumulated there. In those days, palash, hibiscus, sandalwood, pomegranate, saffron, henna, bilva leaves, marigold, amaltas, jacaranda, and indigo were a few of the popular plant-based sources for Holi colour.