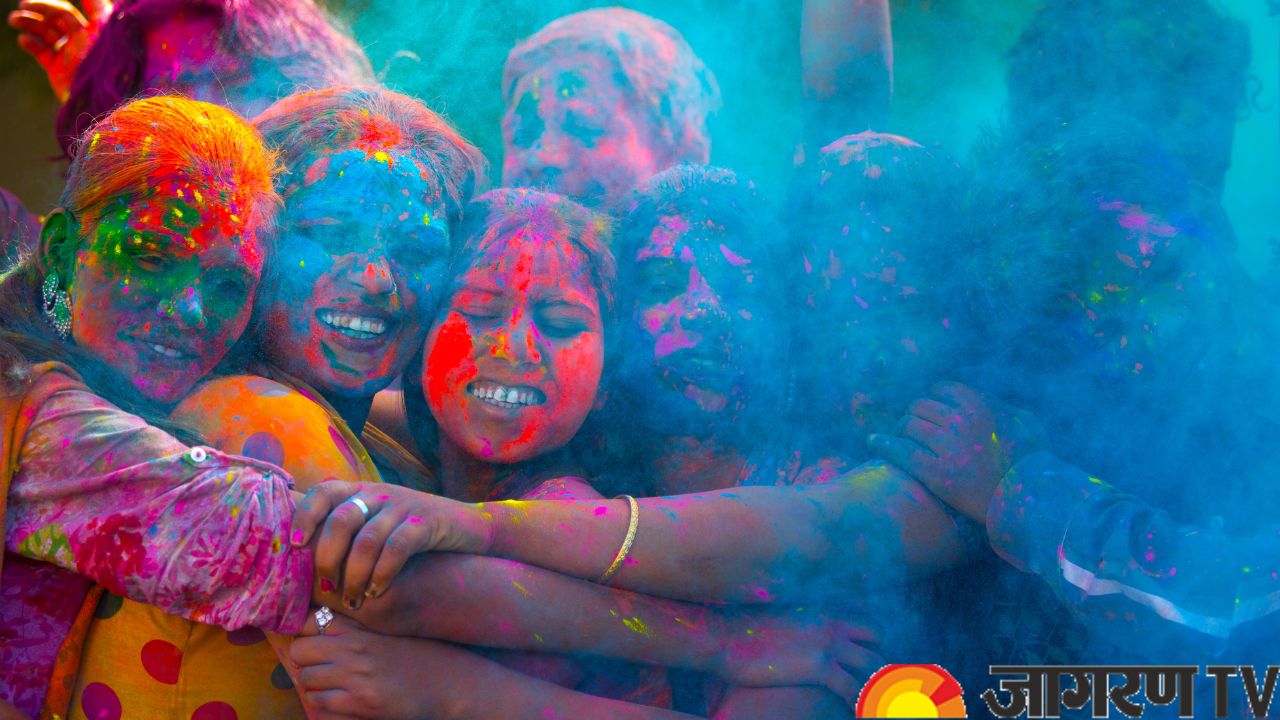 One of the most significant holidays in India is Holi, which is celebrated with lavish fervour. On this joyous day, people interact with one another, play with colours, and celebrate fresh starts. In Hindu mythology, Holi celebrates the death of a demon named Holika as well as the triumph of good over evil. Since Holi is such a wonderful holiday with a wild atmosphere, nearly all Indian religions now participate in celebrations of it. Let's take a look at the places outside India where Holi is celebrated.
Holi Celebrations Around The World
Leicester, United Kingdom
Hindus who live in the UK are still able to participate in the fun of Holi celebrations. The most popular Indian holiday, Holi, is notably celebrated in Leicester, which has a sizable community of individuals of Indian heritage. Leicester hosts the biggest Holi celebrations outside of India. Every year, Holi is observed in several parks throughout the city. On the night before the celebration, everyone in the city assembles to observe the lighting of the Holika bonfire.
New York, USA
People from all walks of life gather in New York for Holi celebrations at venues all throughout the city. Colored powder is thrown, and attendees frequently touch it on one other's faces with permission. It is common to dress in white during the festival to enhance the colors and take beautiful images. The Play Lawn on Governors Island is the site of New York City's most well-known Holi celebration.
Melbourne, Australia
While there are large-scale Holi celebrations all around Australia, the largest one is held in Melbourne. The "Festival of Colors" will be held in 2022 at The Paddock-Fed Square on the Yarra River's banks; it's a prominent outdoor area where people can cover the paddock in a cloud of colored powder. This is the ideal outdoor gathering to ring at the end of summer, as March brings some of Melbourne's most pleasant, sunny, and warm days of the year.
Madrid, Spain
In Madrid, the Festival of Colors is fervently observed. This city experiences a surge of visitors who congregate in white for the festivities each year. The Plaza de Agustin de Lara, where the celebration is held, fills up with hundreds of participants during the color fight. Initially, the festival's organizers were primarily Hindu immigrants, but nowadays, young Spaniards who come for a fun party and a new cultural experience make up the bulk of attendees.
Toronto, Canada
The largest Holi festival in Toronto is called Holi Dhamaka. The event, which takes place at the Preet Palace Banquet, includes Bollywood dancing, a color party, and delectable food to make it absolutely unforgettable. It is suggested that participants wear clothing that they don't mind getting stained with color. The event also features scrumptious vegetarian and non-vegetarian food, as well as entertainment from a DJ who spins the newest Bollywood dance music.