Lesser known Hollywood star kids who made it big in the industry | Nepokids | Hollywood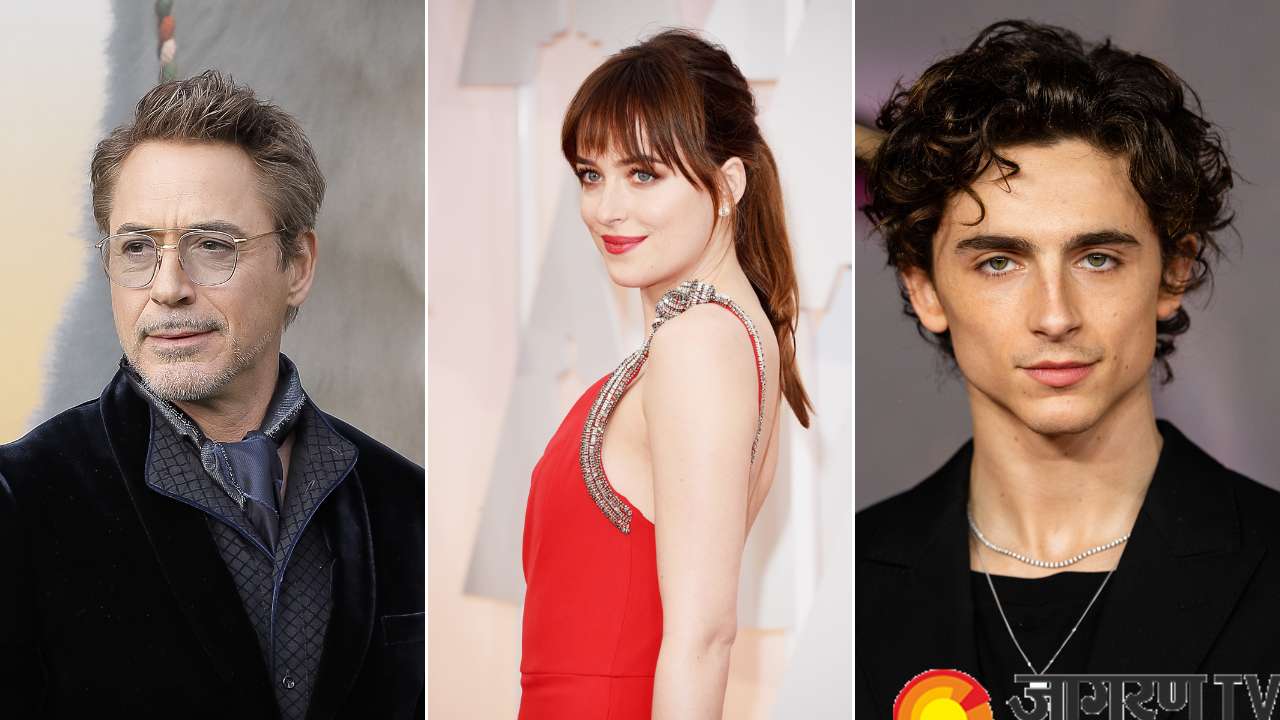 We all know that many bollywood stars have been in the spotlight for being nepo kids. Be it Ranbir Kapoor, Kareena Kapoor, Alia Bhatt, Abhishek Bachchan, everyone is somewhere related to Bollywood due to their bloodline. But do you know like Bollywood, many Hollywood big names are also related to the term 'Nepotism'.
The term Nepotism has always been a hot topic amongst netizens, which has created some big issues in the Bollywood Industry. 
Let's know about some of the Hollywood starkids.
Robert Downey Jr.
Yes, you read it right. Many of you already know that Robert Downey Jr., is a well known face and a respectable name in Hollywood. The 'Iron Man' fame actor started acting when he was five, with the film Pound (1970), written and directed by his father, Robert Downey Sr.. Robert Downey Sr's father was of Lithuanian Jewish descent, while his mother was of half-Irish and half-Hungarian Jewish ancestry. He began writing and directing underground films like Balls Bluff (1961), Babo 73 (1964), Chafed Elbows (1966) and No More Excuses (1968). He also started acting in movies like Boogie Nights (1997), Magnolia (1999) and The Family Man (2000). 
 

 

 

View this post on Instagram
Timothée Chalamet 
The youth icon Timothée Hal Chalamet has become a heartthrob by his charming and lovable personality. Born in Manhattan, his father Marc Chalamet is an American-French writer currently working as an editor for the United Nations. Timothée is the brother of actress Pauline Chalamet, a nephew of director Rodman Flender, and a grandson of screenwriter Harold Flender. Timothée has acted in many films including Dune, Call  Me By Your Name, Little Women and many others.
 

 

 

View this post on Instagram
Lily Collins
Lily Jane Collins is a British and American actress and model. She began performing on screen at the age of two in the BBC sitcom Growing Pains. Collins was much appreciated for her performance in the sports-drama film The Blind Side, the third highest-grossing film of 2009. Lily Collins is the daughter of Phil Collins, whose full name is Philip David Charles Collins, who is a musician and actor. He is best known as the drummer and lead singer of the rock band, Genesis, which debuted in 1968 and has released 15 studio albums.
 

 

 

View this post on Instagram
Dakota Johnson
'Fifty Shades of Grey' fame actress Dakota Johnson's parents Don Johnson is an actor, producer, director, singer, and songwriter. He is known for his role as Sonny Crockett on the 1980s TV show Miami Vice, as well as the lead role in Nash Bridges. Dakota's mother Melanie Griffith is an actress and film producer. 
 

 

 

View this post on Instagram
Lily Rose Depp
Lily-Rose Melody Depp was born on May 27, 1999 in Neuilly-sur-Seine, Hauts-de-Seine, France to Vanessa Paradis & Johnny Depp. Beyond acting, she also has excellence in recording; the track La Ballade De Lily Rose appears on Paradis' album Bliss (2000.)
 

 

 

View this post on Instagram
Gwyneth Paltrow
Gwyneth Paltrow is an award-winning actress known for her roles in Shakespeare In Love, Emma, Sliding Doors, View From the Top, and more. The Academy Award winner is the daughter of actress Blythe Danner and the late director and producer Bruce Paltrow. 
 

 

 

View this post on Instagram