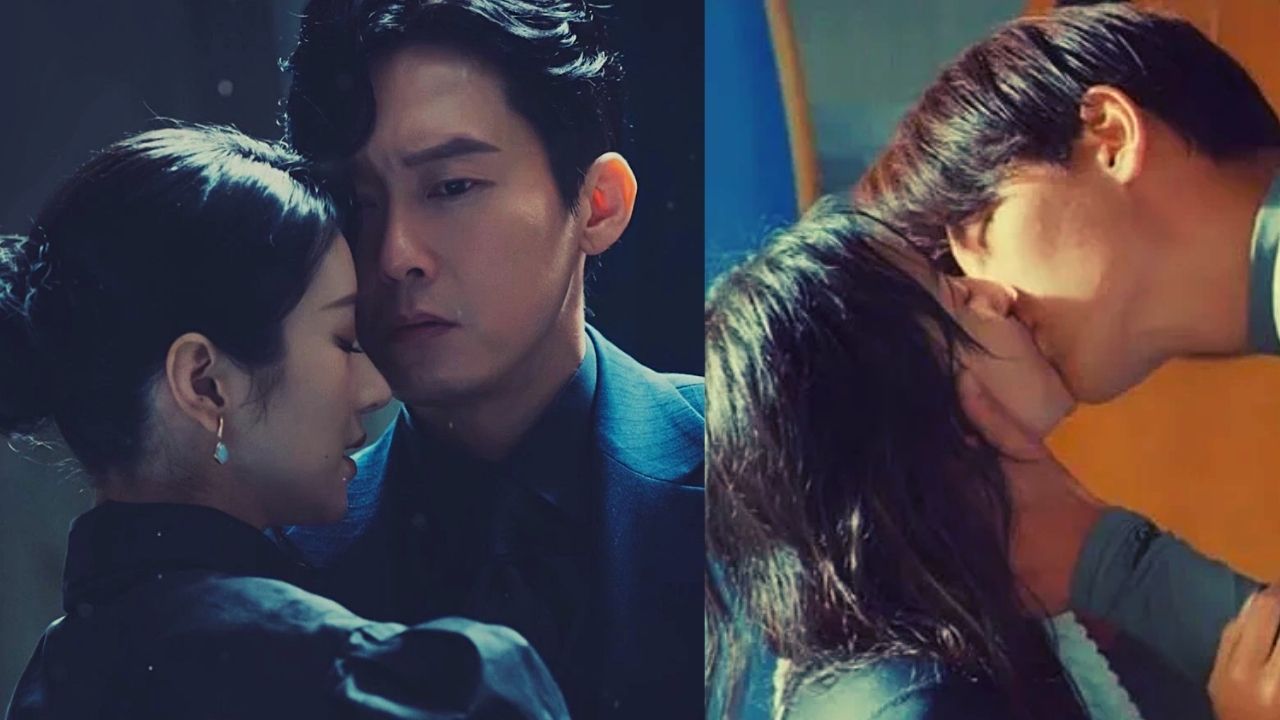 K-dramas and it's soaring popularity is not hidden from anyone while the Korean entertainment industry including K-pop, K-drama and Korean movies continues dominating Hollywood and it's counterparts fans from different parts of world are eagerly waiting for the new k-dramas to make their ways to OTT streaming platforms. With this let's talk about the new k-drama releases in May 2022 which is quite hyped up among the viewers.May 2022 promises to be nothing short of spectacular, with a lineup of intriguing storylines vying for our affections!
K-drama releases in May 2022
The sound of Magic
It follows Lee Eul, a mystery magician who appears before a young woman who has lost her dream, and Na Il-deung, a young man who is forced to dream. Yun Ai has wanted to be a magician since she was a child.  She is a high school student who chooses to pursue her dream after meeting a captivating magician at a carnival. In romantic terms she and her classmate start developing feelings for each other as the story progresses It features Ji Chang Wook, Hwang in yeop & Lisa Yamanda.
Eve
Fans of Seo Yea Ji it is indeed a treat to watch your 'It's okay to not be okay' actress in a different avatar. The female protagonist, who has been training hard to avenge her family's death, finds herself in the middle of an extremely expensive divorce lawsuit, which is when a human rights lawyer enters her life. This will be one of the best romantic K-dramas of all time, and it will also be Seo Yea ji's comeback.
Doctor lawyer
Medical & legal dramas are widely welcomed among k-drama lovers, but this drama offers a mixture of both. Doctor Lawyer is a new drama about a skilled surgeon who loses everything in one surgery after being the top surgeon for years and a prosecutor who loses her only family  in the same procedure. As a result the former's license gets sealed and 4 years later he joins the legal team. The leads come together to punish those who believe that a person's worth is determined by their wealth and influence. Doctor Lawyer is a film written by Jan Hang Chul.
Woori the virgin
K-dramas are definitely transforming and this is yet another example. The story revolves around a young girl Woori who is the assistant writer for a drama series. She vows to remain virgin until getting married and is currently dating the guy she likes. However destiny had something else planned for her. During a routine medical exam, there is a terrible mix-up, and she is artificially inseminated. She eventually realizes she is pregnant and  discovers that the donor whose child she is now expecting is the CEO of the well-known cosmetics company Diamond Cosmetics. Woori has a long history with the CEO, who is married to a greedy woman.
Bloody heart
The ongoing Korean drama features Lee Joon, Kang Han-na, Jang Hyuk, Park Ji-yeon, Heo Sung-tae, Choi Ri, and Ha Do-kwon. Fictional historical drama Bloody Heart revolves around  King Seonjong, who becomes king after a revolt, and Lee Tae, his successor, Set is Joseon period It follows Lee Tae, a king who must abandon the lady he loves to survive, Yoo Jeong, a woman who must become the queen to sustain, and Park Gye-won, Joseon's first vice-premier.