google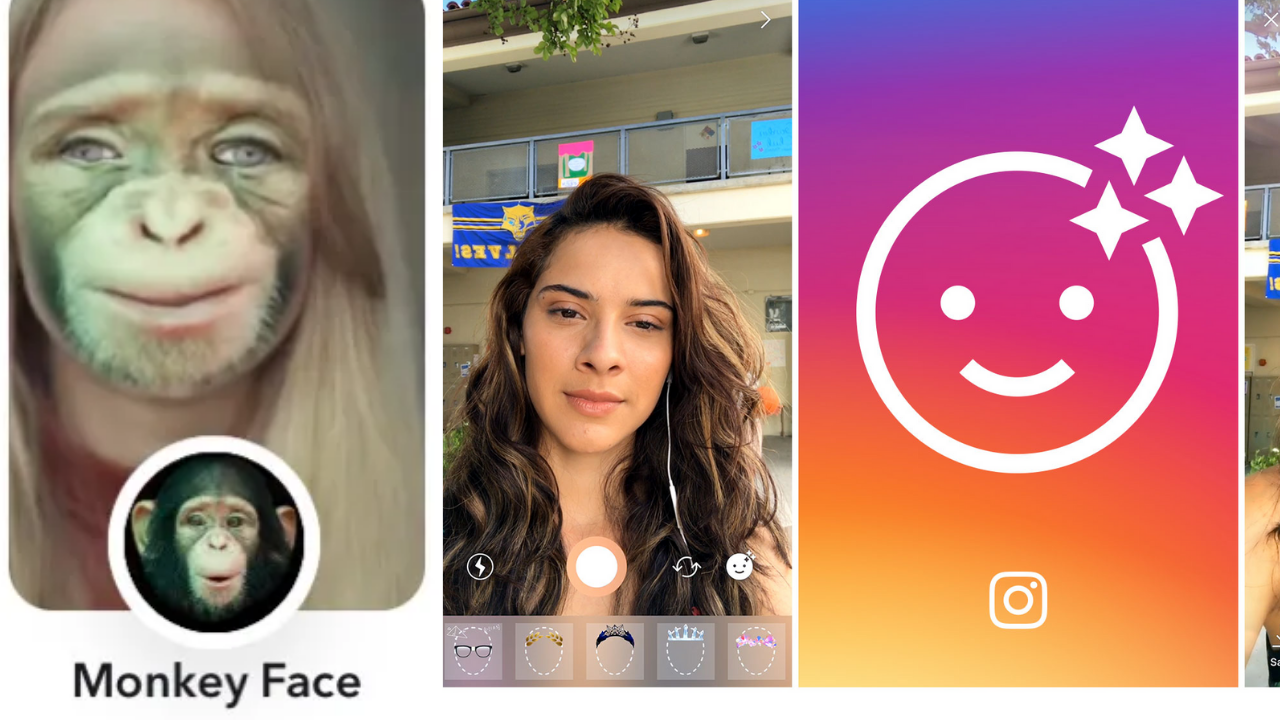 Monkey Filter:People often find one way to another in order to  keep themselves and the person next to them entertained. There is no doubt that the pace the internet, and it's service providing platform has gained within the matter of few years has bought drastic change in the lives of people. From YouTube to short videos, TikTok and now reel have all became a part of an individual's life directly or indirectly, some loves watching while the other loves creating. In this trend, one of  the most important change came after the introduction of Filter and effects culture, although these came prior to Reels and short videos but kept evolving with some modification time to time.
These days filter, effects and different kinds of masks is totally in trend on social media. People don't even like to post pictures or videos without applying it. Reason is its appealing nature and creativity. Makers often try to present something new to their users so that they won't get bored with using the same filter every time, and this time the trend which has taken over the internet is the Monkey filter. Yes if you are one of those who are active on Instagram you must be aware which filter we are talking about.
Monkey face filter :
The monkeyface filter effect is a specific form of overlay that may make you look like a comical monkey. It syncs so well to your face activities that even if  you grin or move around, those Movements will be shown on that monkey facial as well! Interesting. Let's see how to use this filter to prank your friend or family.
Step by step guide to apply monkey filter on Instagram
Many think that the filter needs to be downloaded from another app or likewise, but no wait you only need to log in your Instagram for that.
Step 1. Open your Instagram app on your phone then swipe the screen from right to left, the same section which you open to take photos or videos on the app.
Step 2. After landing on the page you can either opt for front camera or back camera depending on which you want to make the reel video
Step 3. Decided now look at  the center where you can see story option and next to which is the reel option on which you have to tap doing which you will get many options and features on the left-hand side of the screen.
Step 4. Go for the fourth option which will take you further to explore more new options including trending, appearance, reels etc. look for the search section where you will get search effects option and simply type there 'Monkey Me'. You will get several filters and in that category, but go for the first one and click on the circle.
Step 5. Place your face near the camera and tap to apply the filter, the moment you will follow the same will get applied to your face. You can try different expression like smiling, crying or grinning your teeth, the filter will follow the same. 
Step 6. If you want to make reel video out of that filter, keep pressing the middle circle the same way you do on Snapchat and the moment you will release your hand it will stop recording.
You can apply these steps to prank your friends or family sitting next to you without them noticing and can create a hilarious video out of it.