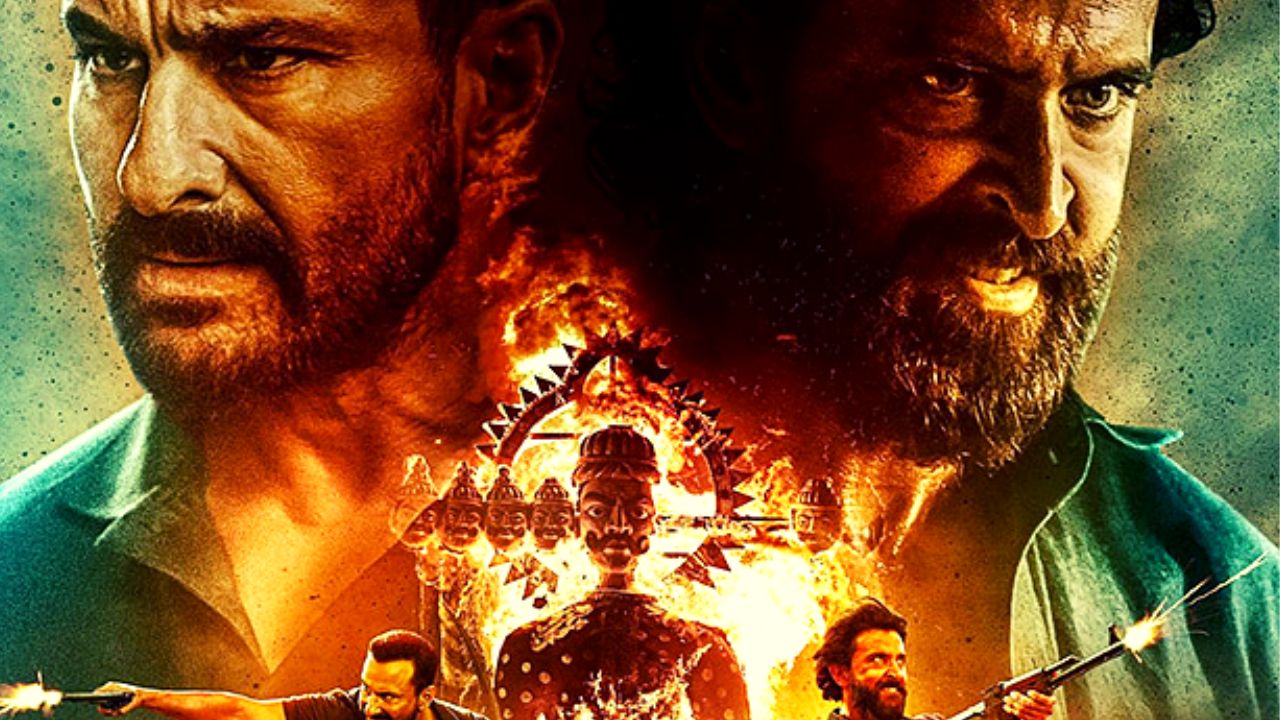 Vikram Vedha review: Among the piled up Bollywood and Pan India biggies one of the highly awaited ones was Hrithik Roshan's Vikram Vedha which has been making a lot of noise ahead of it's premiere and now that its first review is out the internet has been left buzzing with reactions. Vikram Vedha despite being a remake has successfully started pulling the audience to the theaters all thanks to Hrithik Roshan and Saif Ali Khan's mighty faceoff. While moviegoers eagerly await the film's premiere, the first review—written by a special someone has already given a thumbs up.
About Vikram Vedha 
For those who are unaware, the upcoming Bollywood action thriller is actually a remake of the 2017 Tamil hit with the same name. Hrithik and Saif reprised their leading roles of Vijay Sethupathi and R Madhavan in the Hindi adaptation.
Vikram Vedha first review
Yesterday Kareena Kapoor Khan penned down the first review of the film on Instagram stating "Best film. Best actors. Best story, Best directors. What a film Blockbuster."
Film critic Taran Adarsh tweeted "Engaging. Engrossing. Entertaining... Smartly-written, brilliantly executed... #VV has it all: style, substance, suspense... #HrithikRoshan and #SaifAliKhan are STRONGLY RECOMMENDED. 
Another critic tweeted "MASSSSIVE. Nothing can stop this film from being ATBB. Every department shines and how!! Escapost cinema at it's best. Easily will be in the top 10 Indian movies ever made.1st half of the mvi if flawless but second half is unimaginable. Hands down "
According to several well-known critics, this movie is superior to the original and will appeal to viewers of all ages. When it comes to getting favourable early evaluations from media premieres, Vikram Vedha has checked all the appropriate boxes. The audience's response, though, is the most crucial component which will decide the future of the film.
Vikram Vedha and the boycott trend
For those living under the rocks, Hrithik's film was heavily criticized and even called for a boycott after the actor supported Aamir Khan and Kareena Kapoor Khan during the premiere of Laal Singh Chaddha. Vikram Vedha will release on Sep 30th 2022 alongside Mani Ratnam's PS-1.
Vikram Vedha early reviews and reactions