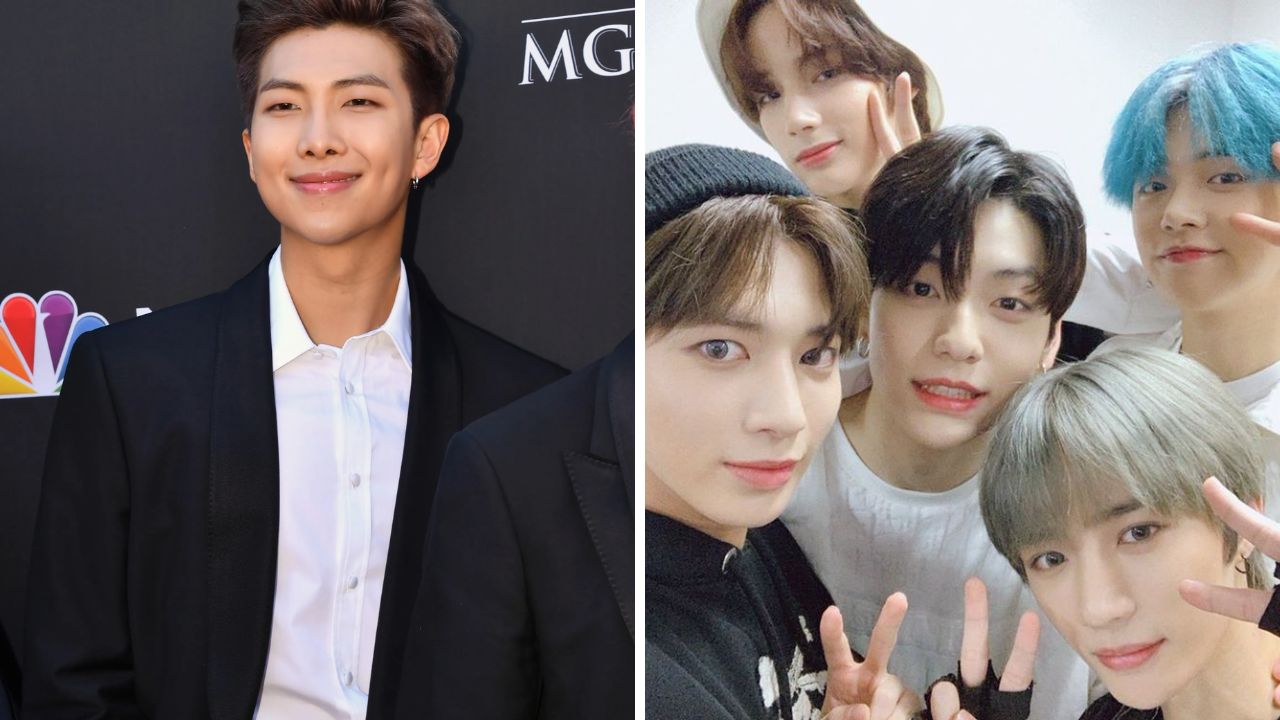 Missing Hybe label artists? Well, say no more because the popular South Korean musical agency Hybe in it's briefing with the community has unveiled the future plans and major comebacks of all the label artists and bands. Fans can now sit back and relax because the year 2023 is all about fresh songs, performances and new records. While few BTS members will be away serving in the military, others are preparing for their solo releases while their juniors such as TXT,  LE SSERAFIM , Enhypen etc are preparing for a major comeback. 
BTS RM to release a solo song 
Following BTS Jin Astronaut it's time for BTS leader Kim Namjoon aka RM to release his solo project. CEO Park Ji Won in the briefing spoke about the promotion and plans of the remaining year 2022 and the first half of 2023. Till now Jungkook, J-hope and Jin have released their solo projects, RM is about to unveil the same whereas next in the line would be Suga following Taehyung or Jimin.
TXT to make a comeback
Next, TOMORROW x TOGETHER will be among the first HYBE artists to make a comeback in 2023. They intend to release their fifth mini album in January. The first half of 2023 will also see the return of many other Pledis Entertainment musicians Seventeen and fromis 9 as per the report.
Enhypen to make a comeback after world tour
As soon as their world tour, which will go into the first part of 2023, comes to an end, ENHYPEN intends to release a new album.
LE SSERAFIM to start a global tour
Hybe girl band  LE SSERAFIM who debuted recently are also to embark on a world tour in the coming year. On November 10, NewJeans announced via their online fan community that their upcoming single album, "OMG," will be released on January 2.