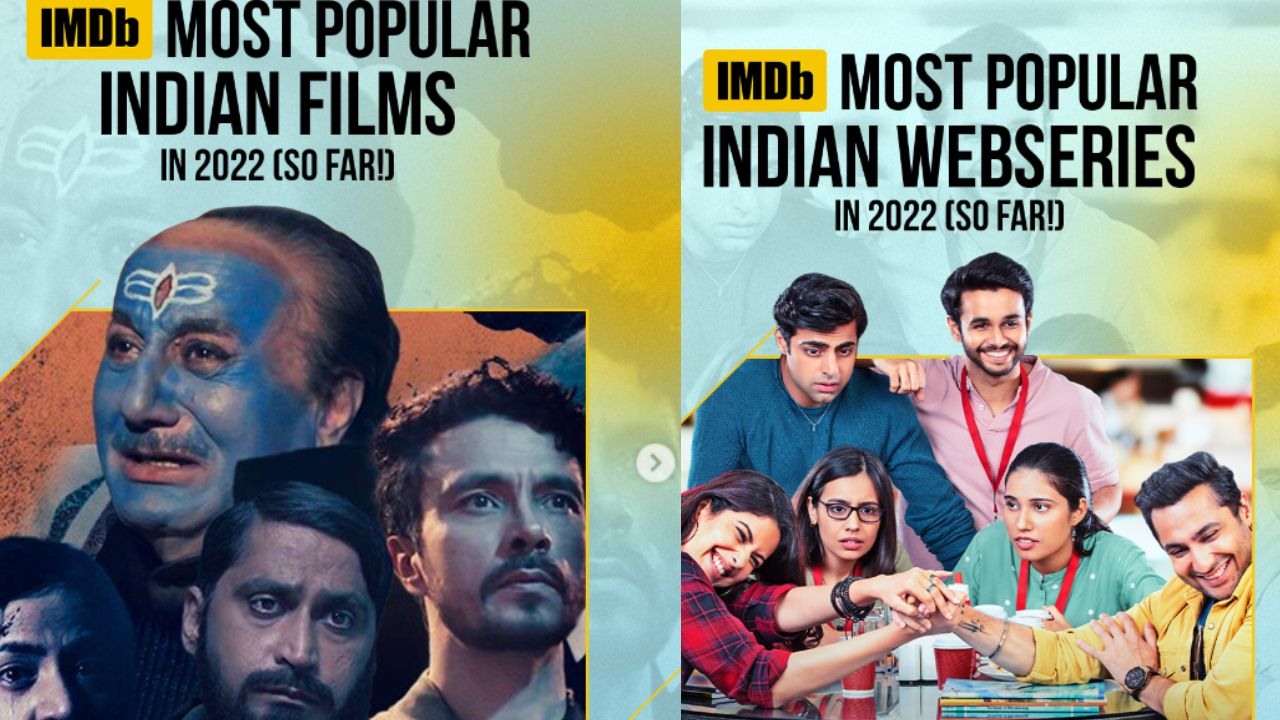 If you are also going back and forth to decide what to watch and what not to from your binge list, here is the list to make your work easy and decide the binge worthy items on the OTT platforms including netflix, Amazon, Disney plus etc. The Top 10 Indian movies and web series of the first half of 2022 have been revealed by the Internet Movie Database, or IMDb and we are not at all surprised to see The Kashmir files and Campus diaries to top the list in their respective genres. IMDB has listed some great movies for you which you shouldn't miss watching.
IMDB releases the list of top 10 best web series 2022 so far
Let's start with the web series list first. The first position goes to The campus diaries featuring YoutubeHarsh Beniwal, Shrishti Ganguly Rindani, Saloni Khanna, Abhinav Sharma among others with a rating of 9. 0. The 2nd position goes to none other than mystery thriller the great Indian murder. Up next comes the 
Rocket boys- 8.9
Panchayat- 8.9
Human- 8.0
Yeh Kaali Kaali Aankhein- 7.0
Apaharan-8.4
Escaype Lives- 7.7
Mai- 7.2
The Fame Game- 7.0
IMDB releases top to best films of 2022 so far
Talking about films The Kashmir files has been voted and rated the highest to top the chart of best film in 2022 so far with an IMDB rating of 8.3. The raging Kashmir conflict is depicted in the film made by Vivek Agnihotri which is based on the actual events of the exodus of Kashmiri Pandits in 1990. The film stars Anupam Kher, Pallavi Joshi, Darshan Kumar and more. Up next comes the
KGF Chapter 2- 85
RRR-8.0
Gangubai-7.0
Vikram-8.8
Jhund- 7.4
Samrat prithviraj-7.2
Runway 34- 8.2
A Thursday - 7.8
Hridyam- 8.1
As per Imdb "This list includes all movies and web series that were theatrically or digitally released in India between January 1 and July 5, 2022, and have an average IMDb user rating of 7 or higher. Within a four-week post-release period, these movies in India garnered the most IMDb page views.