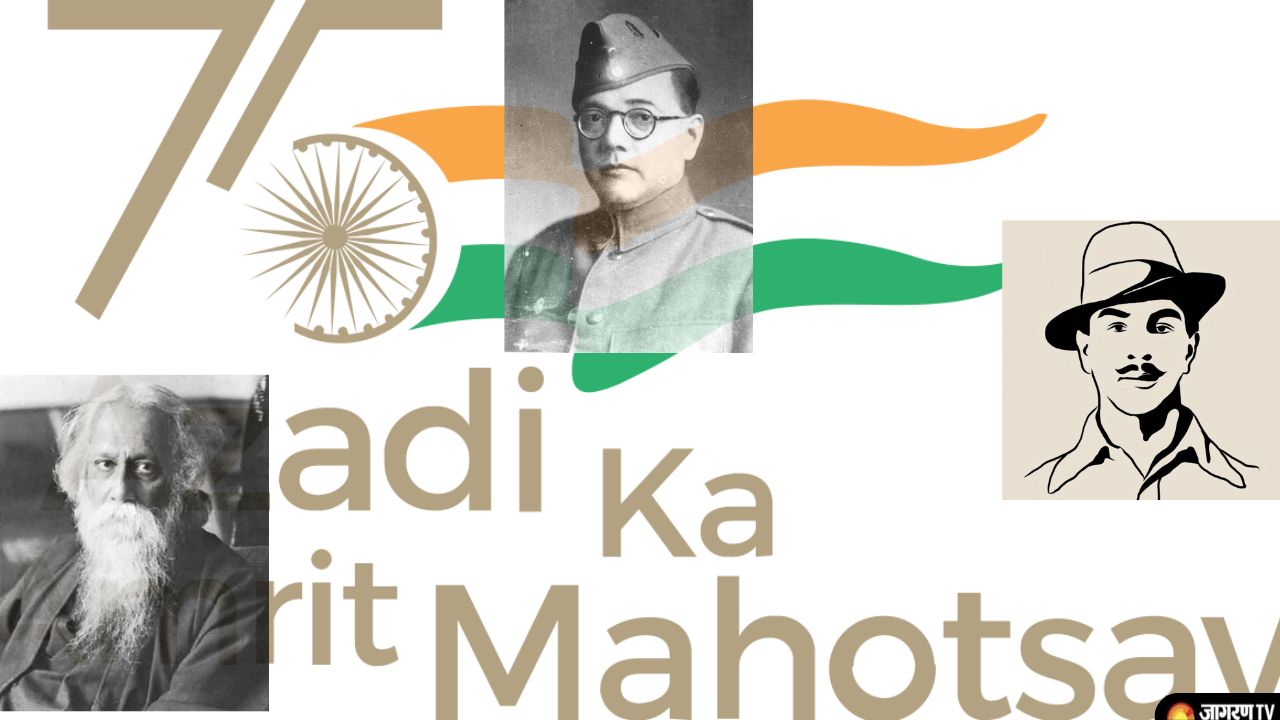 Independence Day 2022 | Azadi ka Amrit Mahotsav: The Government of India has launched the Azadi Ka Amrit Mahotsav to celebrate and remember 75 years of progressive independence for India. India is commemorating the illustrious history of its people, culture, and accomplishments during Azadi Ka Amrit Mahotsav. It represents everything forward-thinking about India's sociocultural, political, and economic identity.
See the most powerful and patriotic slogans given by the Indian Freedom fighters and authors, on this Azadi Ka Amrit Mahotsav. 
"Jai Hind": Netaji Subhash Chandra Bose
Subhash Chandra Bose, also called Netaji, was one of the most significant leaders of his time. This was the nation's first commemorative postmark, and it is now universally used throughout India as a slogan and greeting.
"Vande Mataram": Bankim Chandra Chattopadhyay
An 1882 Bengali and Sanskrit poem from Bankim Chandra Chattopahyay's book Anandmath. It has been crucial to our movement for liberation and is a praise to the motherland.
"Swaraj Mera Janamsiddh adhikar hai, aur main ise lekar rahunga": Adopted by Bal Gangadhar Tilak
Kaka Baptista came up with a catchphrase that Bal Gangadhar Tilak used frequently in our quest for independence. This slogan inspired thousands of people to love their nation and fight for their rights. It also inspired people to fight for their rights.
"Jai Jawaan, Jai Kisaan" : Lal Bahadur Shastri
Even in the modern times, this slogan stirs up the deepest feelings of "Jai Hindustan" in the hearts of Indians. This motto gave our freedom movement a new depth by recognising the labour of our farmers and warriors.
'Satyamev Jayathe': Popularized by Pandit Madan Mohan Malaviya
The motto above literally means "Truth alone triumphs." It is written in script at the bottom of our national emblem and has been selected as India's national slogan.
"Inquilab Zindabad": Glorified by Bhagat Singh, coined by Muslim leader Hasrat Mohani
In those days, this slogan sparked a sense of patriotism among Indian youngsters. This slogan launches a significant event in the struggle for liberation by inspiring people to risk their lives to free their motherland from British rule.