Indian BTS army's faces problems ahead of potential BTS concert during World tour 2022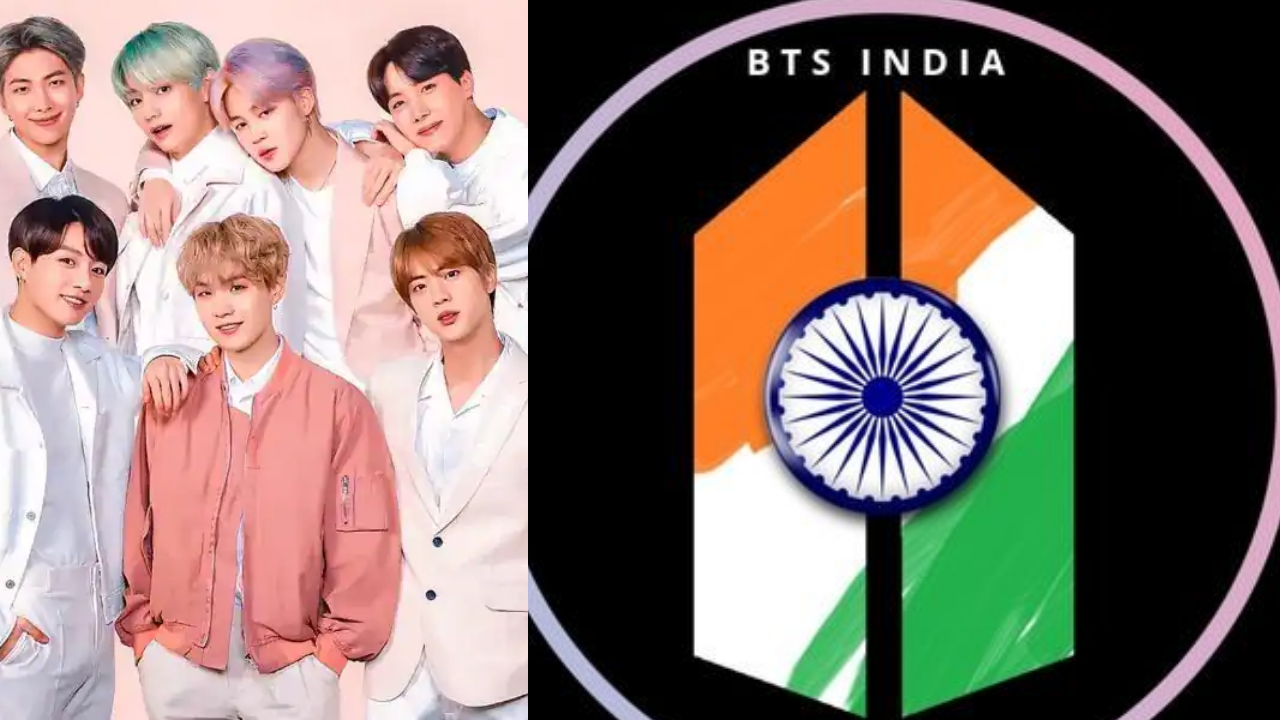 BTS indian concert: South Korean pop sensation BTS (Bangtan Soneoyandan) has just glimpsed about their world tour 2022 which includes parts of Asia, America, Europe, Australia etc. Now, for desi army's it's nothing but a matter of joy and excitement when few news portal claimed that BTS might come to India. Nothing so far has got any official confirmation and deets are based on rumors. But, unfortunately after the news went viral the response coming from the desimy's was not exactly as expected due to various reasons, so let's try to find out what exactly the fuss is about and how this can lead to the cancellation of the potential concert. Full details here
BTS Indian concert 2022?
As per the insiders of K-pop world reported by Lehren and Asiancommunity news in their 2022 world tour the 7 member boy band are looking forward to perform in 10 Asian countries including India  The band will perform in eight European cities, ten Asian cities, eleven US cities, three Canadian cities, two Latin American cities, and one Australian city. However it should be noted that this information is based on speculation and nothing has been confirmed yet from their respective company.
BTS Indian Army's faces problems ahead of Bangtan Indian concert 2022
Ticket price of BTS Indian concert
So, when concert rumors began to circulate, fans were undoubtedly overwhelmed for a little while, but then the financial issue surfaced. As we all know, every BTS concert hosted throughout the world has set a new record for the most expensive tickets sold, ranging from 50,000K to 5,00000 and beyond. However, because the country has a large number of fans who are either high school students or underage, this can be a problem if ticket costs exceed a particular threshold. However, if you are one of them, you should reconsider your visit because, in comparison to other western countries, India's ticket prices are unlikely to rise due to the rupee's low value against the dollar.Before staging such large events, the firms hosting those concerts and labels in k-pop undertake thorough market research, thus an early projection is that if it happens, costs will start at a minimum of Rs.5K to Rs.10K.
Non allowance from home
If you're one of those desimy's, you might be able to connect with your fellow ARMY's of all ages. The biggest worry now is that, unlike many Western countries, many Asian countries still have some prohibitions for their children, and because concert culture is not highly accepted in many parts of the country, the possibilities of obtaining an allowance to attend the event are low for those fans. High school kids must prioritize their studies, and saving the cash required for the performance must be a major issue. Even if they are excited to see the band come to town, they will be unable to go.Take heed, study hard, and one day you will be able to afford a global BTS concert because your beloved band is not going away anytime soon, so cheer up.
BTS concert venue
In India, there is a specific age at which parents consider their children capable of traveling on their own, and in most situations, someone joins them. For many North Indians and North East Indians who have already welcomed K-pop to their mainland, the news of the event in Gujarat's Ahmedabad is relatively far away. Well, let's be clear: nothing has been decided yet, and these reports are based only on insider speculations who also mentioned that Hybe is considering other sites outside Ahmedabad. It's still unclear how long the event will go or what other possibilities are available, so don't give up hope.. ARMY's fighting!!
Low album sale
In the case of BTS it is very important that the sales of their albums are upmark to hold a concert in a particular country. In India the sale of these albums are nearly zero or very few, direct shipping of official albums are also not available, so it might be a problem, but we cannot neglect that Indian BTS army's are one of the biggest fandom and has helped butter, permission to dance & other songs of their idols to reach a milestone.
Market concern
In recent years India saw a surge in k-pop fans and not to mention but, Indian BTS army's have from time to time proved their loyalty towards the band through setting various records. BTS' Indian ARMYs were important in helping the group reach their largest Spotify debut. India was ranked second among the top three countries contributing to Spotify streams. 'Butter' received a whopping no. of streams! Not to mention that they made 'Butter' , Spotify India's largest debut ever. They have even held several projects and billboard displays for their favorite members whether i was carrying a humanitarian project or shelter for street dogs they displayed their love several time but, as we mentioned in our earlier article the rise and history of K-pop was quite dramatic which started spreading from India's north east region and went into the mainland and is still spreading, so there might be some shortage in the market. We cannot neglect the fact that market is the main conecrn for every international artists so assuming anything beforehand is not possible.
Why India is best destination to hold K-pop concert
Being neighbors, Indians show great gesture for South Koreans and we are also the most friendly country for tourists. This isn't the first time a K-pop group has attempted to break into the Indian market. A great number of Koreans, including K-pop idols, have visited India's northeast. Only a few examples include KARD, MONT, VAV, and N-SONIC. Apart from that, Indians have a deep respect for international artists, so it's safe to assume that idols will have a great time in India.