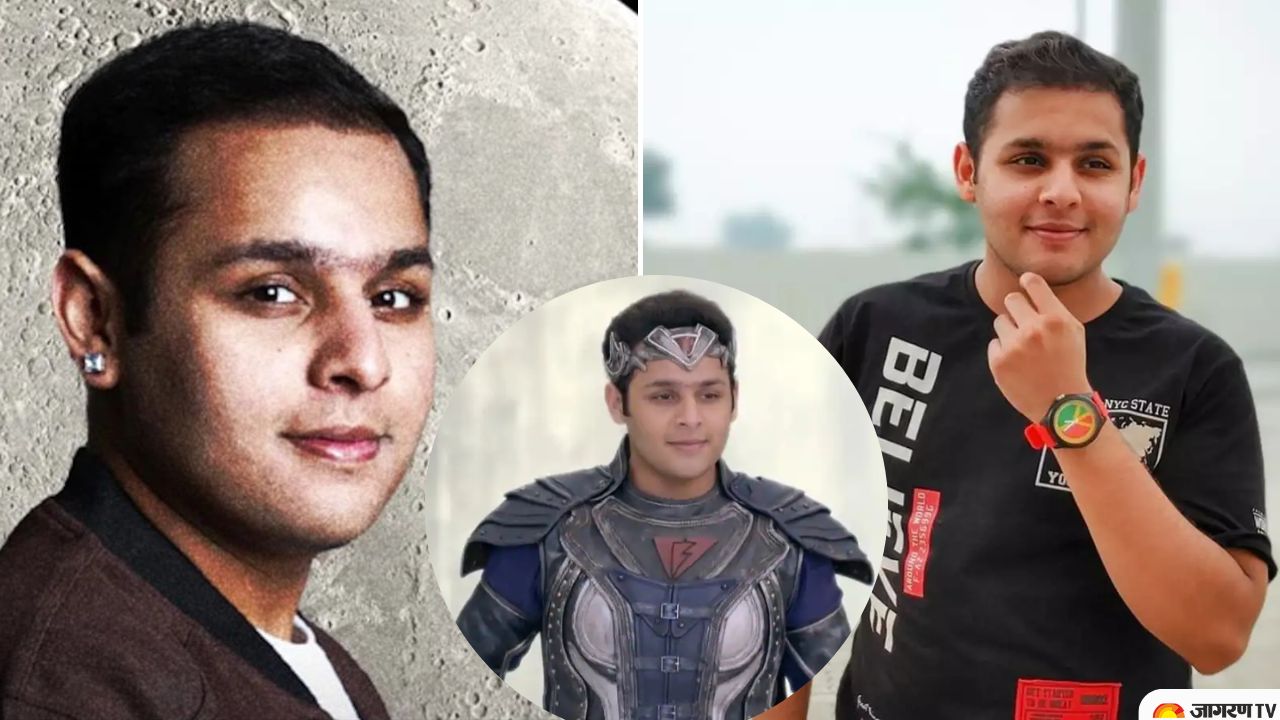 Dev Joshi SpaceX:  One of the eight persons who will take the spaceship ride around the moon is Indian actor Dev Joshi, who played the main character in the television series Baal Veer. On the Starship spacecraft created by Elon Musk's SpaceX, they will orbit the moon for six days before returning to Earth. It will not land on the moon. 
Dev Joshi gives statement 
Expressing his utter happiness on the same, Dev shared a collage of pictures of his co-travellers on Instagram. He wrote, "Here's the Surprise!!! Proud to be part of such a Wonderful Team of #dearMoonproject #dearMoon. I can't express my Happiness when I am sharing this wonderful news with you, but I can say that this is going to be huge!!!! Dear Moon is what we have been working hard for past 18 months and finally, I am sharing this with you all."
He further said, "Life gives you an opportunity, you just need to work hard and stay focused to concentrate on the things, which matter in your life... I am proud to represent my country in the field of Space and Art together! We all are artistes and we are going to the Moon.... Thank you so much for all of your love and support. #devians #mz #d3parivar," he added.
Who is Dev Joshi? 
Joshi began performing in Indian television since he was three years old. He gained the most notoriety for his part in the well-liked TV series Baal Veer. Joshi has a diverse body of work outside of acting. In addition to being an actor, he is also working toward a master's degree in international relations and diplomacy at the reputable United Nations Institute of Training and Research in Geneva.

He founded the social club D3 Caring Social Club as well. The Club is an NGO that provides food and clothing to the less fortunate members of society. Bal Shakti Puraskar, India's highest civilian honour for those under 18, was also given to him a few years ago by the country's president.

Dev Joshi recently recounted his experience as a member of the dearMoon crew in an Instagram video. He clarified what exams were given and how candidates were picked.
What is dearMoon crew?
The dearMoon team has been chosen to fly around the moon in a SpaceX rocket. Yusaku Maezawa, a Japanese businessman, is funding this initiative.
Dev Joshi was selected among 3 lakh people
Japan's Billionaire Yasuka Maezawa started the 'Dear Moon' mission. By purchasing all the tickets, he had sought applications from those interested in going on a trip to the moon. There were a total of three lakh registrations, out of which the maximum number was of Indians. Out of these 8 people were selected, including the name of Dev Joshi. Dev Joshi himself has given this information on his Instagram. He is very excited for this trip. Yasuka's crew member list has been finalised.
Dev Joshi Career
He made his television debut in Hindi in the 2009–2010 season of Young Shukra, which aired on NDTV Imagine. In 2010, he also appeared as Young Shaurya, the main character, in Kashi - Ab Na Rahe Tera Kagaz Kora.
He was chosen to play the title character in the Sony SAB television series Baal Veer, which debuted in 2012. He continued in this character till 2016, when he switched to portraying the young Chandra Shekhar Azad in the Star Bharat series Chandrashekhar. He returned to Sony SAB in 2019 to play Baal Veer in the film's follow-up, Baalveer Returns.
Man will go to the moon for the second time
This will be the second time after 1972 that a human or a team of humans will reach the moon. However, American regulators have not yet given permission to the Starship rocket of Elon Musk's SpaceX company for this journey. This starship has not received permission for orbital journey around the Earth.