International Day of Happiness 2023: History, Theme, Significance, Quotes and more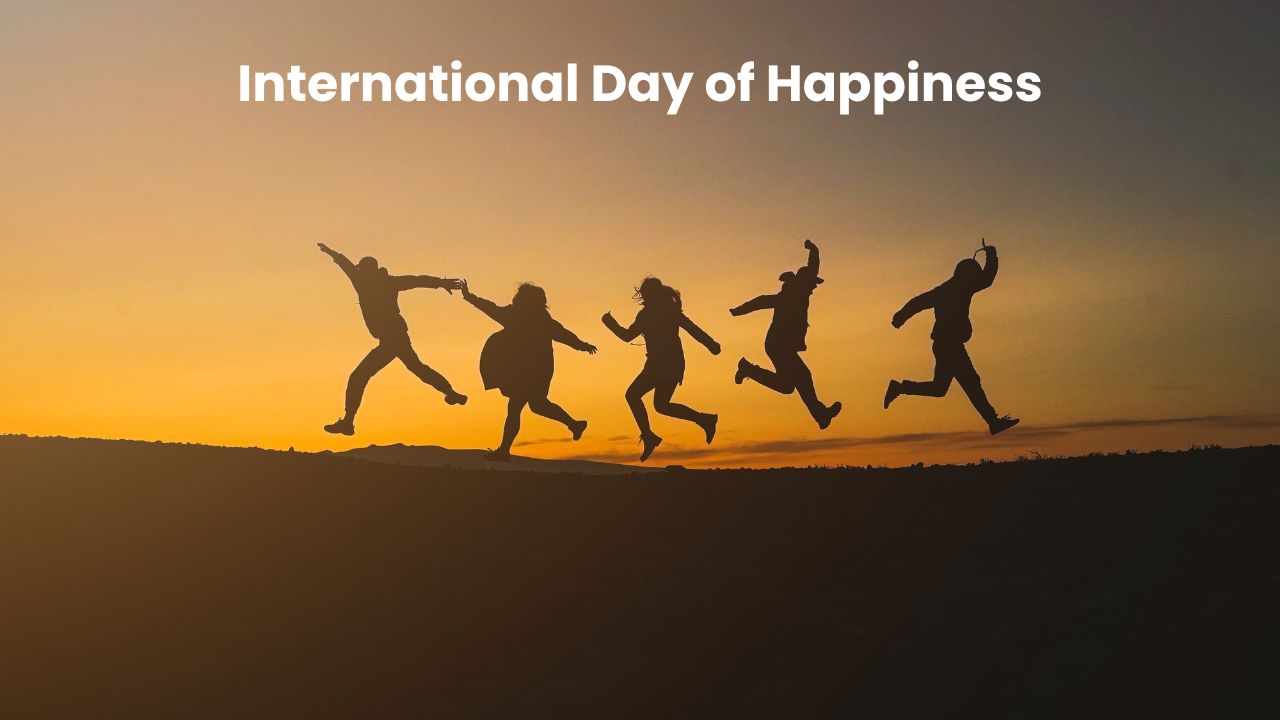 International Day of Happiness 2023: On March 20, the entire world will celebrate the International Day of Happiness in 2023 with great joy and zeal. The United Nations acknowledged the importance of happiness in people's lives all over the world to start the day. Regardless of age, socioeconomic standing, or race, everyone has the right to be happy with their lives.
 

 

 

View this post on Instagram
International Day of Happiness 2023: History
Today is the first day since 2013 that this day was first honoured. Bhutan has prioritised national happiness over national prosperity ever since the early 1970s. The United Nations announced the Sustainable Development Goals in 2015 with the intention of eradicating poverty, as well as lowering inequality and protecting the environment. 
International Day of Happiness 2023: Theme 
The International Day of Happiness 2023 theme is Be Mindful, Be Grateful, Be Kind
International Day of Happiness 2023: Significance
According to several experts, social relationships and a sense of purpose are crucial for human wellbeing. Things that are for the "better good" of all humanity are referred to as such. Some people believe that a positive attitude is responsible for as much as 90% of our total well-being. Participating in a religion that promotes group activities like daily worship is one example of how to help others while also collaborating to make the community better.
According to this notion, happy people live far longer and experience fewer health issues. Those who are happier are less likely to experience health issues including heart disease and high blood pressure. Scientists and academics are still trying to figure out what makes people happy as well as how to make oneself happier. 
International Day of Happiness Quotes | Happiness Quotes
"If only we'd stop trying to be happy we'd have a pretty good time." – Edith Wharton

"There is no duty we so much underrate as the duty of being happy. By being happy we sow anonymous benefits upon the world." – Robert Louis Stevenson

"There is no duty we so much underrate as the duty of being happy. By being happy we sow anonymous benefits upon the world." – Robert Louis Stevenson

"The supreme happiness of life consists in the conviction that one is loved; loved for one's own sake – let us say rather, loved in spite of one's self." – Victor Hugo

"Happiness can be found even in the darkest of times; if only one remembers to turn on the light." – J.K Rowling

"If you want to live a happy life, tie it to a goal, not to people or things."– Albert Einstein

 "In order to write about life first you must live it."– Ernest Hemingway

 "Folks are usually about as happy as they make their minds up to be."- Abraham Lincoln