International Literacy Day 2021: Aim towards 'Literacy for a human-centered recovery and Narrowing the digital divide'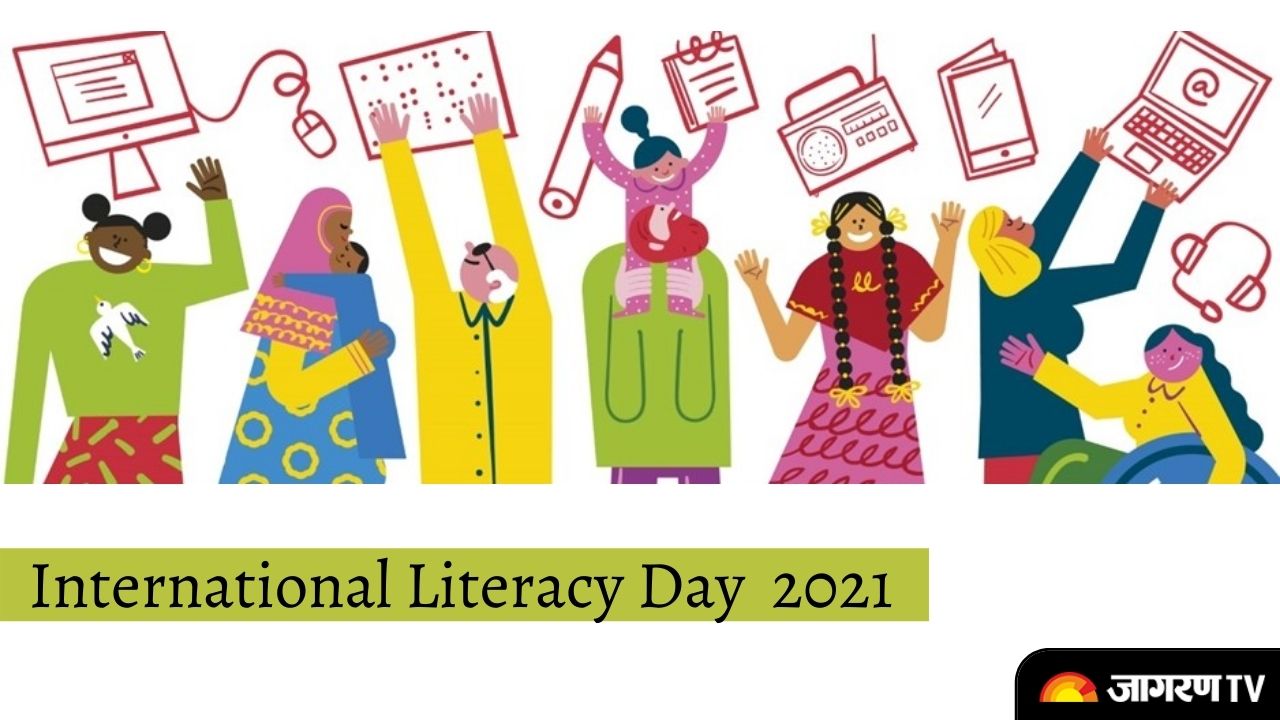 International Literacy Day 2021: We are celebrating International Literacy Day on today. The aim of this commemorative day is to raise awareness of the importance of literacy and to look towards possible concerns. Literacy is a crucial part of a healthy and happy society. A person who knows how to read and write can keep up with changing trends, connect with people, can have effective conversations, understand global issues, and much more. 
International Literacy Day History 
In the year 1966, UNESCO proclaimed 8th September as International Literacy Day. The idea behind this day was to remind the global community of the importance of literacy for individuals, communities, and societies. The day also focuses on intensifying the collective efforts for making society literate and making people aware of the same. 
'The issue of literacy is a key component of the UN's Sustainable Development Goals and the UN's 2030 Agenda for Sustainable Development.'
According to UNESCO's official site, 'The UN's Sustainable Development Agenda, adopted by world leaders in September 2015, promotes universal access to quality education and learning opportunities throughout people's lives. Sustainable Development Goal 4 has as one of its targets ensuring all young people achieve literacy and numeracy and that adults, who lack these skills are given the opportunity to acquire them.'
International Literacy Day Importance 
Being literate and educated is important for an individual and for society. Starting with basic literacy is needed to understand things and for effective conversations. While we are moving towards the 21st century, the world still has a big void created by illiteracy. According to reports, around 775 million people lack minimum literacy skills; one in five adults is still not literate and two-thirds of them are women; 60.7 million children are out-of-school and many more attend irregularly or drop out.
According to a report by UNESCO, "Global Monitoring Report on Education for All (2006). South Asia has the lowest regional adult literacy rate (58.6%), followed by sub-Saharan Africa (59.7%). Countries with the lowest literacy rates in the world are Burkina Faso (12.8%), Niger (14.4%) and Mali (19%). The report shows a clear connection between illiteracy and countries in severe poverty, and between illiteracy and prejudice against women."
While the countries are excelling in technology, sciences, and arts. Part of the world still lacks basic literacy skills. Therefore awareness and steps to curb the low literacy graph is the need of the hour. 
International Literacy Day 2021 Theme
The theme of International Literacy Day 2021 by  UNESCO is 'Literacy for a human-centered recovery, Narrowing the digital divide.' 
In the past two years, the world has been shaking with the advent of the Coronavirus pandemic. The economy, development, and even the learning of children have been severely impacted. Pandemic also widened the inequality gaps and even disproportionately affected the  773 million non-literate young people and adults.
With lockdown and new normal, things have been figured out to ensure work, education, through distance learning. Work From Home and Online Education became a necessity. With this growing Digital need, pandemic also unveiled the digital divide in terms of connectivity, infrastructure, and the ability to engage with technology. It also unfurled the disparities in basic services such as access to electricity, which has limited learning options.
Pandemic surely mirrored many gaps and the importance of literacy the world needs. According to UNESCO the aim behind this year's theme is to take steps to narrow the digital gap and pave the way for literacy through it. "The pandemic, however, was a reminder of the critical importance of literacy. Beyond its intrinsic importance as part of the right to education, literacy empowers individuals and improves their lives by expanding their capabilities to choose a kind of life they can value. It is also a driver for sustainable development. Literacy is an integral part of education and lifelong learning premised on humanism as defined by the Sustainable Development Goal 4. Literacy, therefore, is central to a human-centered recovery from the COVID-19 crisis."