google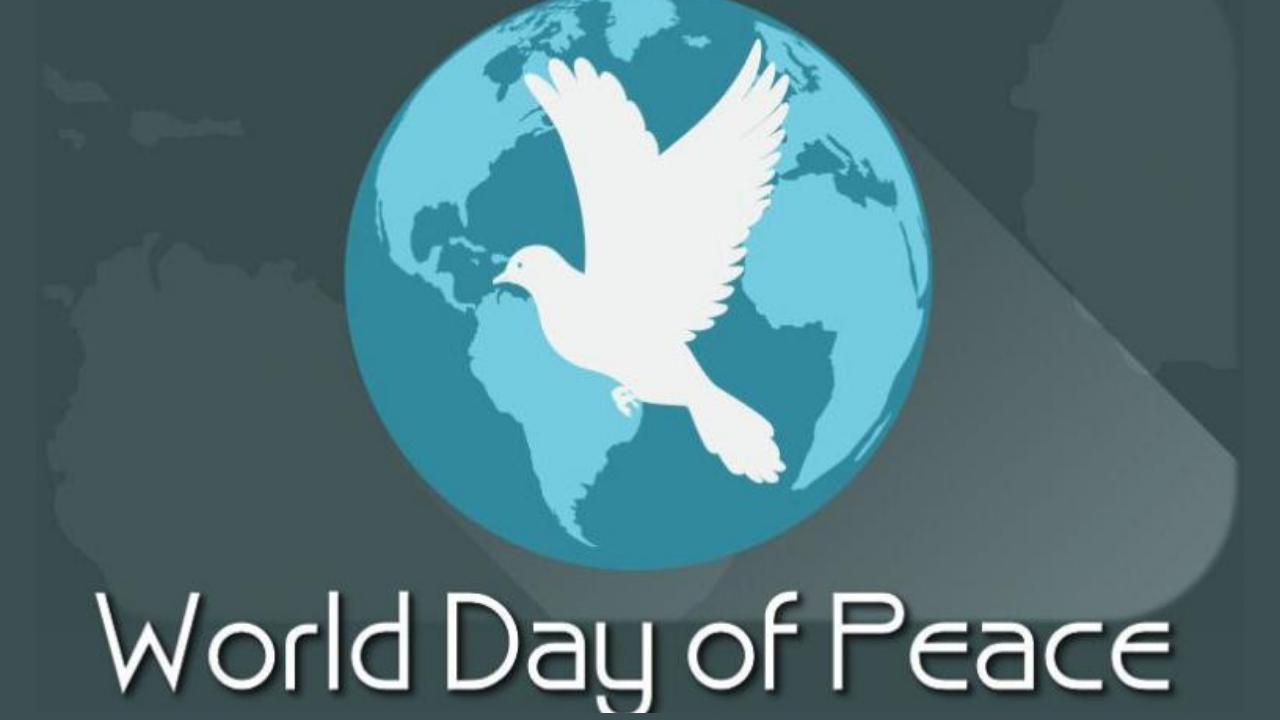 International peace day 2021: In a 21st century violent world', how pertinent is the possibility of peacefulness? Currently, the world we are residing in holds an ultimate power to destroy each other by just a simple press. Especially in this nuclear era. It may sound more theoretical than practical but when every second country has the power to destroy another, with the world facing terror and threats every minute only one ideology comes into the light and that is to maintain peace and unity. One can never get rid of these problems without considering the talks and decisions peacefully. In the time when the terror is spreading so fast, a single date in a calendar to maintain peace and to practice 24 hours non-violence can make a big difference.
History of the international peace day:
Each year on September 21, the International Day of Peace, widely known as Peace Day, is commemorated around the world. Peace Day was established in 1981 by a unanimous UN resolution to create a globally shared occasion for all humanity to pledge to Peace above all differences and to contribute to the development of a harmonious society. Decades later around 2001 the general assembly took the decision to mark it as a period of non-violence. Since that day, it became more like a ritual for the nations across the boarder to maintain a 24 hour non-violence and ceasefire practices. It might not make a great difference but at least will make a difference and that is what the world is looking for right now.
The best part of this day is that the country's, groups and the military troops have maintained it's honored by being obligated to its rules and decisions until and unless they are acting in a self-defense or being permitted by the United Nations to do so.
There always has been this trend to follow a theme every year in reference to address the major global prevailing issues, last year the theme considered the act of shaping peace together It was mostly focused on defeating the virus that has troubled the world within a very short period of time.
World Peace day 2021 theme:
"Recovering better for an equitable and sustainable world" is the theme for the International Day of Peace in 2021. In the face of the pandemic and as we recover, celebrate peace by speaking out against acts of hate online and offline, and by sharing compassion, generosity, and optimism." Said the official website of United Nations.
The theme this year's demonstrates the healing era after the pandemic, although it is not vanished yet but surely has lowered its impact somehow. Still there are many underdeveloped nations and groups who still are failing to stand on their own after suffering so badly from the pandemic and that's why it's a duty for every country to collectively stretch a helping hands towards the sufferers.
Significance of the International Day of Peace:
Apart from sending a strong message to maintain a peace and practcing the norms, this day is also celebrated to honour individuals who have worked really hard and worked tirelessly to end conflict and promote peace.
Inducts an understanding of nature in an individual:
There is no doubt that the world has become selfish not only among the countries but also between their own people. Today the meaning of peace has changed, people often forget that while buying peace for themselves they are ignoring the peace of another. At the end, we all have to understand we are more alike than being different. We should be understanding towards once culture and values.
It promotes economic stability and social mindfulness:
The more peace and harmony people will spread, the more they will focus on global issues rather than the useless self centric issues which will later help to eradicate hunger and poverty leading to an economic and social stability around the globe.
Small step can make big differences
Not only have we heard about these idioms, but also have witnessed it in many ways. Similarly, Prayer, engagement, knowledge, and compassion for others are always we can contribute to a global culture of peace. If we all pledge to take one action a day, no one knows where could it lead to.

Prominent peacekeepers of the United Nations
Since most of the United Nations peacekeeping practices and missions are located in Africa, the most numbers of contributions comes from there itself. African countries have emerged to be the most responsible and prominent ones when comes to the contribution of troops in maintaining the peacekeeping resolution.
Ethiopia emerged out to be the no. 1 by providing almost 60% of its total active military troop, which is no where close to any other country's contribution. They are highly active in UNAMID in Sudan and UNISFA.
Apart from African countries, south Asian countries such as Bangladesh, India and recently Nepal has also claimed to be in top 5 for providing the most no. of peacekeepers. While most of their troops are currently serving in parts of Africa as well. This may come because United Nations is known to be paying a standardized salary to the peacekeepers in compare to what their respective countries pay. i.e. for example an early level soldier in India is being paid around 366$ the same amount get reimbursed when paid according to the UN and becomes around 1332$. Initially China was the least active participant in providing the peacekeepers for the UN and barely intervened in any such protocols however things have been different now, and it emerged out to be in the list of P5 members of the security council (it's a part of UN which actively participates in sending Peacekeepers)
Top countries which funds UN peacekeeping mission;
United States (27.89%)
China (15.21%)
Japan (8.56%)
Germany (6.09%)
United Kingdom (5.79%)
France (5.61%)
Italy (3.30%)
Russian Federation (3.04%)
Canada (2.73%)
Republic of Korea (2.26%)