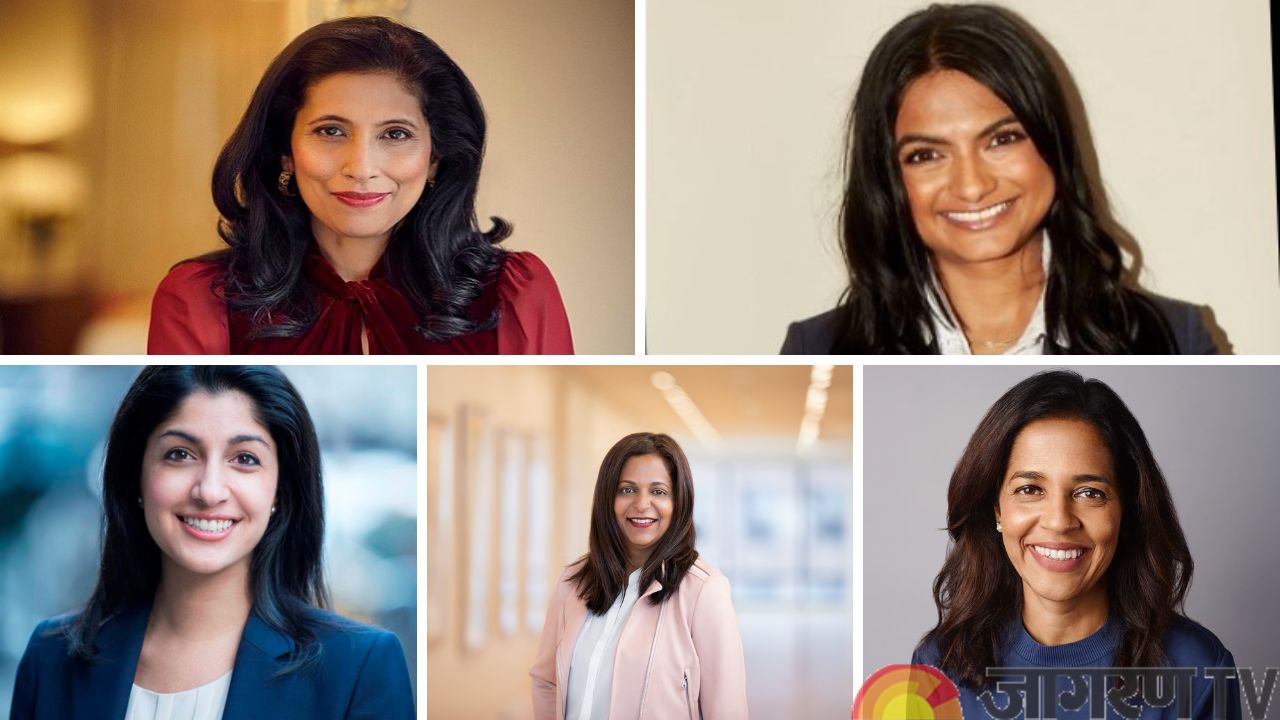 Every year on March 8, people worldwide commemorate International Women's Day. This day has been set aside to celebrate women. Notwithstanding the fact that women's contributions should be recognized every day, March 8 has been designated as a special day to honor them. "Embrace Equality" is the slogan for this year's International Women's Day.
Women are making progress in every industry. She is completing the duties and tasks of her family as well as the duties and obligations of the office or other jobs very well. On this occasion let's take a look at some of the prominent Indian Women CEOs that have made a name for themselves.
Prominent Indian women who lead global companies
Leena Nair (Chanel)
In January 2022, Leena Nair was appointed CEO of the French luxury clothing company Chanel. Nair is a Walchand College of Engineering, Sangli, graduate in electronic engineering. She also holds a gold medal in management from XLRI in Jamshedpur. Prior to joining Chanel in January 2022, Nair served as the Chief Human Resource Executive at British consumer goods and packaged food behemoth Unilever PLC.
 

 

 

View this post on Instagram
Amrapali Gan (OnlyFans)
In December 2021, Amrapali Gan was chosen to serve as OnlyFans' chief executive officer. A subscription-based platform called OnlyFans assists content producers in making money from viewers who subscribe to their material. Gan previously held the position of Chief Marketing and Communications Officer at OnlyFans before being elevated to the top position. Gan, a Mumbai native, worked as Quest Nutrition's Chief of Brand Communications.
Anjali Sud (Vimeo)
At Vimeo, Anjali Sud serves as CEO. Before taking on the role of CEO of Vimeo in 2017, she had held the positions of general manager and head of marketing. In addition to earning her MBA at Harvard Business School, Sud has a Bachelor of Science in Finance and Management from the Wharton School of the University of Pennsylvania. Sud, who was born in Michigan to parents who immigrated from India, has held positions with organizations like Amazon, Time Warner, and Sagent Advisors.
Sonia Syngal (Gap Inc)
Syngal is the Chief Executive Officer of GAP Inc. He was born in India and reared in the US and Canada. One of the few female CEOs on the Fortune 500 list, she is also one of the few. Syngal worked for Ford Motor Company and Sun Microsystems before joining GAP Inc. in 2004. She received her master's degree in manufacturing systems engineering from Stanford University in 1995 after completing her mechanical engineering studies at Kettering University.
 

 

 

View this post on Instagram
Revathi Advaithi (Flex)
In February 2019, Flex, formerly known as Flextronics, hired Revathi Advaithi as its CEO. Advaithi began her career at Eaton in Shawnee, Oklahoma, as a shop floor supervisor. Advaithi also serves on the boards of directors for Catalyst and Uber as an independent director. She also serves on the MIT Presidential CEO Advisory Board and is an advocate for women in STEM (Science, Technology, Engineering, and Mathematics). She was also included in Fortune's list of the most powerful women in 2010 and 2019.
 

 

 

View this post on Instagram