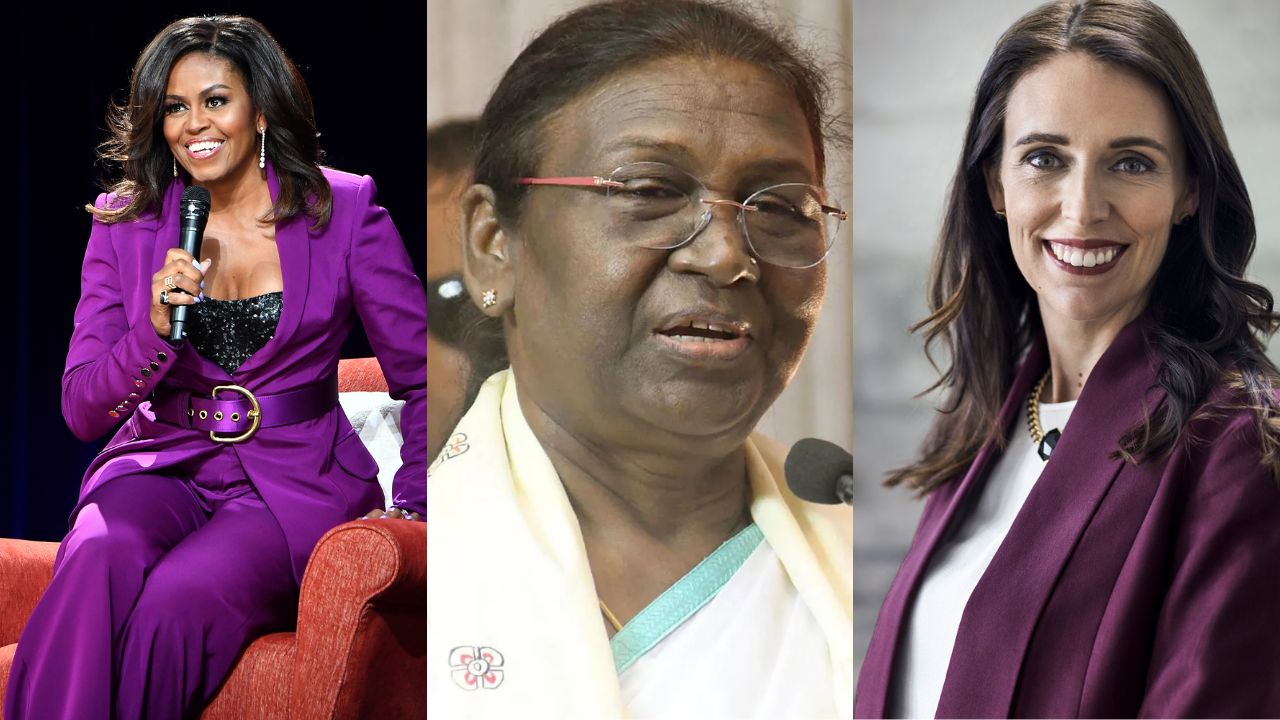 International Women's Day 2023: International Women's Day is observed on 8 March worldwide. The day acknowledges the role of women in our society, and their rights and highlights the importance of women empowerment. Many strong women politicians have proved their leadership excellence by uplifting society. Lets check out some of these amazing women who have become an icon and role model for all subjugated females around the women. 
International Women's Day 2023 Theme
The theme for International Women's Day 2023 is - DigitALL: Innovation and technology for gender equality. 
Top Women Politicians and Leaders From Around the World 
 Jacinda Ardern- Former PM of New Zealand
From 2017 to 2023, Jacinda Kate Laurell Ardern, a politician from New Zealand, led the Labour Party and was the country's 40th prime minister. Ardern made the decision to move through with a mitigation strategy based on research and in collaboration with the local community during the Covid-19 pandemic, when ambiguity and misinformation were prevalent, particularly in the early days. Her government was among the first in the world to enact draconian isolation laws, impose a national lockdown, and close international borders. 
Droupadi Murmu- President of India 
Since July 25, 2022, Droupadi Murmu, an Indian politician, has presided as India's 15th president. She gave her approval to the 2017 Freedom of Religion Bill as well as the Jharkhand Assembly's bill to alter the 2013 Land Acquisition Act. Coercion or seduction of someone into changing their religion is now against the law and carries a three-year prison sentence. \
Kamala Harris, Vice-President of the United States
As part of her last presidential campaign, Harris unveiled a plan for criminal justice reform that aims to reduce incarceration, abolish cash bail, stop the death penalty and solitary confinement, and ban private prisons. While having a poor track record on criminal justice matters, Biden also supports a rather ambitious agenda for reform.
Michelle Obama, Former First Lady
As the wife of President Barack Obama, Michelle LaVaughn Robinson Obama is an American lawyer and author who held the office of first lady of the United States from 2009 to 2017. She fought for LGBTQ rights and propagated the educational reforms in the country. 
Susan Rice, domestic policy council leader and former national security adviser to President Obama
Susan Rice was managing director and principal at Intellibridge from 2001 to 2002. From 2002 to 2009, she was a senior fellow at the Brookings Institution, where "she focused on U.S. foreign policy, weak and failing states, the implications of global poverty, and transnational threats to security
Melinda Gates, cofounder of the Bill and Melinda Gates Foundation
Melinda Gates has been a part of many health reforms and is leading the Gates Foundation to become the world's wealthiest charitable foundation. 
Angela Merkel, chancellor of Germany
Merkel was Germany's first female chancellor. Merkel was regularly referred to as the de facto leader of the European Union (EU), the most powerful woman in the world, and, as of 2016, the head of the free world throughout her time as chancellor.
Nirmala Sitharaman
She is an Indian economist and politician serving as the Minister of Finance and Corporate Affairs. She formerly held the positions of Minister of State for Trade and Industry with independent charge and Minister of State for Finance and Corporate Affairs under the Ministry of Finance. She was the Bharatiya Janata Party's national spokesman before that. Sitharaman was placed number 36 on the Forbes 2022 list of the 100 most powerful women in the world. Nirmala Sitharaman was named the most powerful woman in India by Fortune.