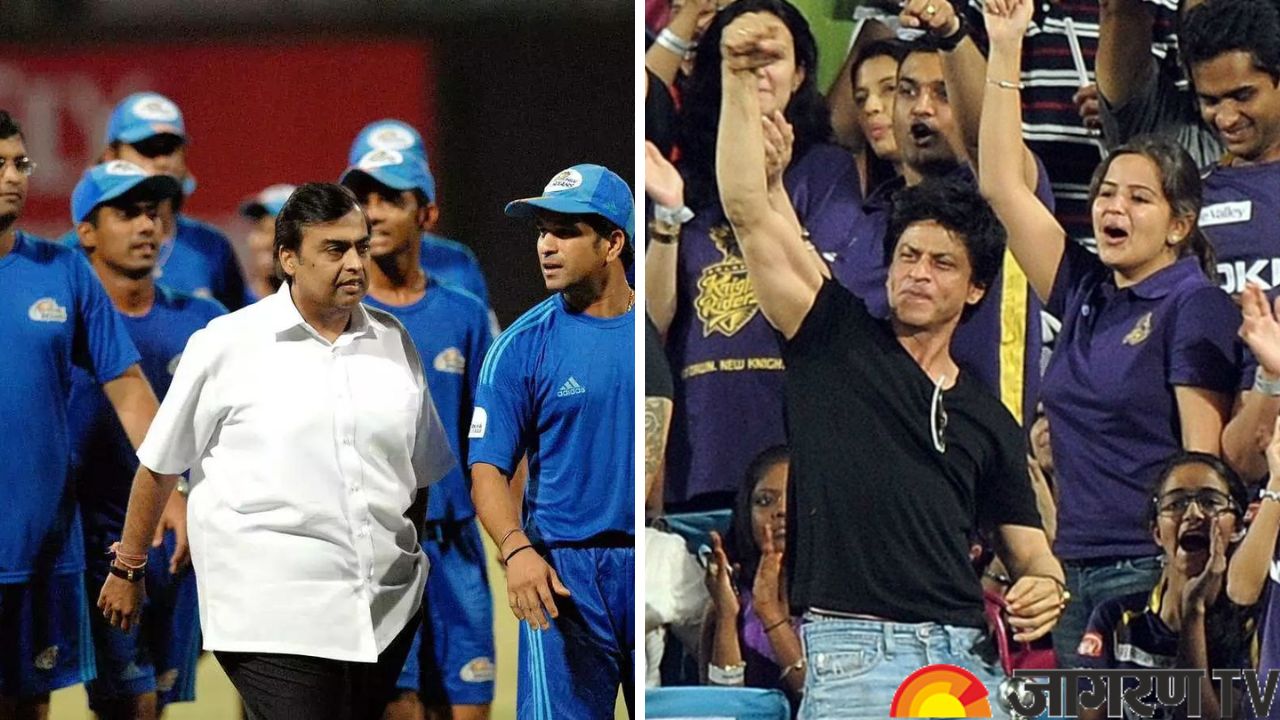 One of the biggest cricket events the Indian Premiere League is about to begin. The IPL 2023 will start from According to the report, IPL 2023 will start from 01 April. A total of 991 players have registered themselves in the mini auction to be held for IPL 2023. This includes 714 Indian players and 277 foreign players. 
The auction will be held in Kochi on 23 December 2022 for this season. In this auction, bidding of many star players will be seen. At the same time, the details of its live streaming have also been revealed before the auction. IPL fans will be able to watch this auction live on Star Sports and Jio Cinema. Team owners are ready to acquire the best players and many may also retain their older players. The bidding of the players goes up in crores therefore the owners of the team are also millionaires and billionaires. Here is a list of the richest IPL team owners and their net worth.
Richest IPL team owners and their net worth
Mukesh Ambani (Mumbai Indians)
Mukesh Ambani has been the owner of five times winner Mumbai Indians from the beginning. He is the chairman and managing director of Reliance Industries Ltd. (RIL), a Fortune Global 500 company and India's most valuable company by market value. His net worth is 7,48,499 crore in 2022.
N Srinivasan (Chennai Super Kings)
Narayanaswami Srinivasan is an Indian industrialist. He is a former Chairman of the International Cricket Council (ICC) and former President of the BCCI, the governing body for cricket in India. He is also the managing director of India Cements Limited.His Net worth is 7.4 billion Indian rupees in 2022.
Kalanithi Maran (Sunrisers Hyderabad)
Kalanithi Murasoli Maran is an Indian billionaire media mogul who is the chairman and founder of the Sun Group. He owns television channels, newspapers, weeklies, FM radio stations, DTH services, and a movie production house. He also held a major share in the Indian airline Spice Jet from 2010 to 2015. His net worth is 18,347 Crore in 2022.
Shah Rukh Khan (Kolkata Night Riders)
Everyone knows who Shah Rukh Khan is. His popularity and his acting defines his wealth and net worth. His net worth is 5910 Crore in 2022.
United Spirits (Royal Challengers Bangalore)
United Spirits Limited, abbreviated to USL, is an Indian alcoholic beverages company, and the world's second-largest spirits company by volume. It is a subsidiary of Diageo, and headquartered at UB Tower in Bangalore, Karnataka. The ex chairman of United Spirits Vijay Mallya bought the IPL team RCB in the name of United Spirits.
Manoj Badale (Rajasthan Royals)
Manoj Badale is an Indian businessman and venture capitalist. He is the co-founder and managing partner of venture capital firm Blenheim Chalcot. His Net worth is $160 million in 2022. 
Parth Jindal (Delhi Capitals)
Parth Jindal is an Indian businessman and scion of JSW Group. Jindal's wife Anushree Jindal oversees a micro-finance venture, Svamaan Financial Services, that is 100% owned by the couple. His net worth is710 crore in 2022.
Preity Zinta (Punjab Kings) 
Preity G Zinta is an Indian actress and entrepreneur primarily known for her work in Hindi films. She has worked in movies like Chori Chori Chupke Chupke (2001), Dil Chahta Hai (2001), Dil Hai Tumhaara (2002), and Armaan (2003). His Net worth is 222 Crores in 2022.