Irrfan Khan Last Movie to hit theatres before his death anniversary; Watch Trailer Here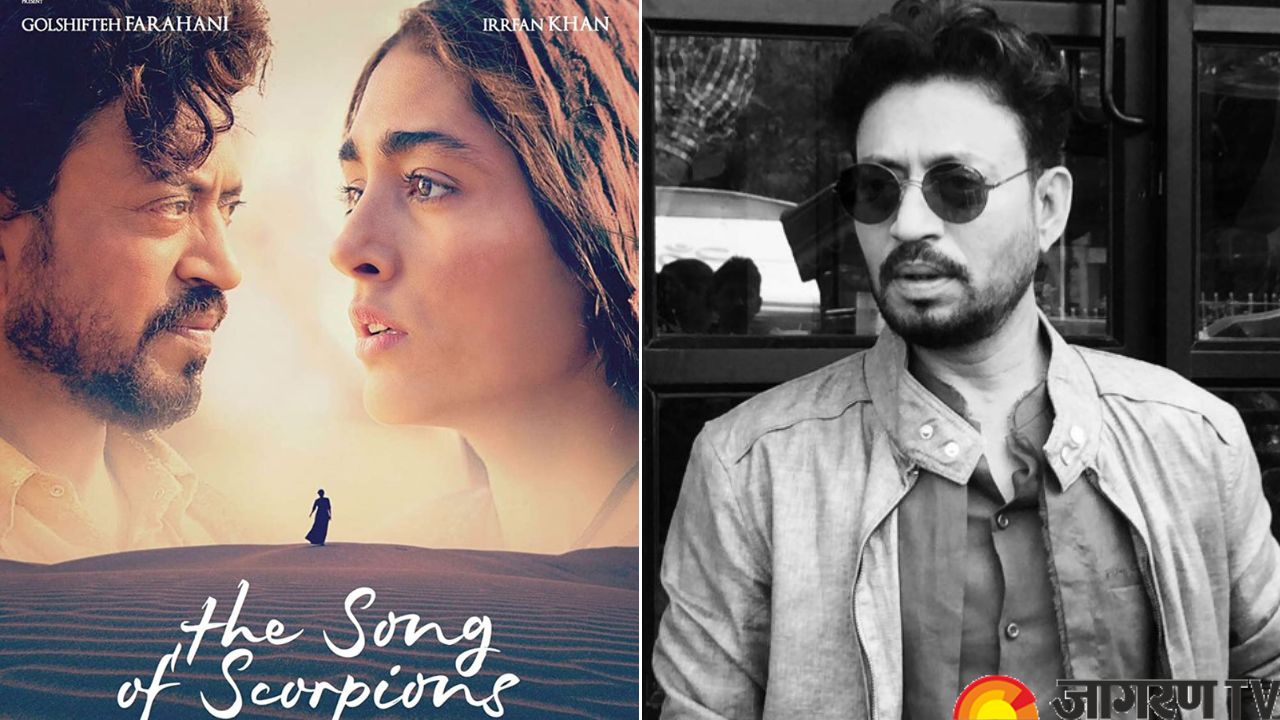 On April 29, 2020, Irrfan Khan passed away from cancer. The actor left a significant gap in the industry. On social media, the actor's supporters are still remembered and discuss a number of his performances. Despite the fact that the well-known actor's untimely death occurred three years ago, the fans are still inconsolable at the passing of one of India's most extraordinary talents. With his upcoming movie, Irrfan Khan will give his fans one last opportunity to experience his magic on the big screen. His flawless and brilliant performances have had a lasting impression on the audiences.
Irrfan Khan movie The Song of Scorpion
In the film, Irrfan plays a camel dealer who falls in love with Nooran, a strong tribal lady who is studying the traditional healing art of scorpion singing from her grandmother. The story of the Anup Singh-directed film centers on Nooran's quest to learn the age-old technique for relieving scorpion bite pain from her grandma Zubeida. According to a common superstition, a scorpion sting could be fatal if the victim is not healed by the scorpion singer singing her song.
The Song of Scorpion Release Date
On April 28, the third anniversary of Irrfan's passing, his final movie, "The Song Of Scorpion", will be released. Zeeshan Ahmad, the film's producer, believes it is a pleasure for him to have his name linked with the project. He stated, " We are glad that Irrfan Khan's last onscreen appearance in a film is soon going to be released in cinemas across the country and his fans will get to see him one last time on the big screen. Trust me, Irrfan's character and performance in the film is going to leave you spellbound."
The Song of Scorpion Trailer
Swiss Locarno Film Festival hosted the world premiere of "The Song Of The Scorpions". Additionally, it features Waheeda Rehman and Shashank Arora in significant roles. Anup Singh directed the movie. The trailer has been released today and Irrfan Khan son Babil also shared the trailer on his social media. 
Check out the trailer.