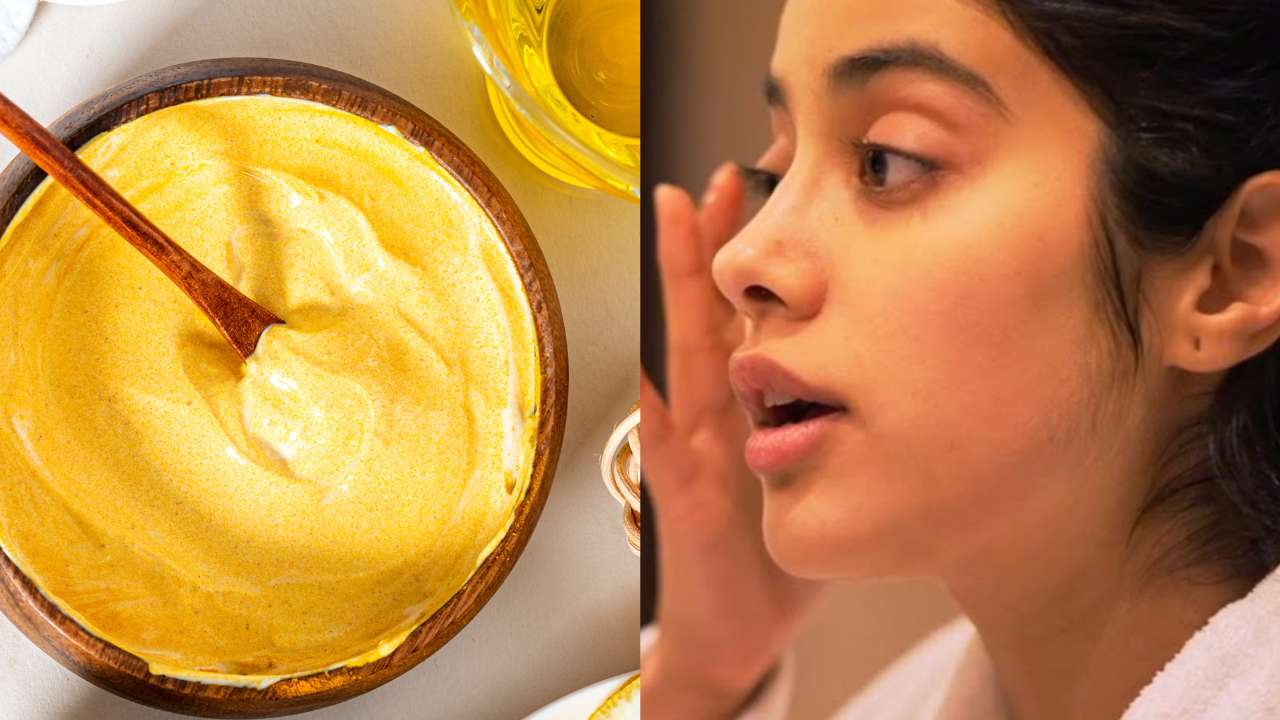 Janhvi Kapoor DIY face mask: Bollywood Diva Janhvi Kapoor who just signed the upcoming South blockbuster NTR 30 is a fashion icon. The actress never fails to dazzle the fashion police with her apt choice of dressing. But other than her Voguish personality she is also someone who possesses flawless skin. Janhvi definitely is someone we would turn to if needed no makeup look advice. Janhvi Kapoor relies on some of the most common kitchen ingredients when it comes to choosing her face DIY packs. Here is one of her most viral Yogurt face mask hack. Check out.
Janhvi Kapoor DIY face mask hack
Curd and Honey face mask
Tried and tested, Janhvi's hack to fight dead skin is so easy to follow that you would try to incorporate this in everyday use. Honey is a best substitute for moisturiser because of its humectant characteristics, while bananas act as a natural cleaner and plays a big role in removing dirt from the skin. Curd being a very good source of zinc,naturally protects skin from the sun's harmful rays and also aids in wound healing. 
Here is a step to step guide for making Curd-Honey face mask
Take few tablespoon of fresh curd in a bowl

Add two tablespoon of Honey and give it a good mix

Next take a banana and mash it in the prepared mix
(It might smell delicious but you aren't supposed to eat it)
Apply the face mask and let it sit for some time

Take the half cut orange and scrub it on your face above the mix (Orange helps removing the skin tanning

Wash the face after 5-10 minutes and dab it with a soft towel
You will feel your skin hydrated and moisturized instantly. On days when you are too tired to apply makeup or want to give your face chemical free time,you can opt for this diy technique for instant glow and freshness. Follow Jagran TV for daily update on celebrity lifestyle hacks.