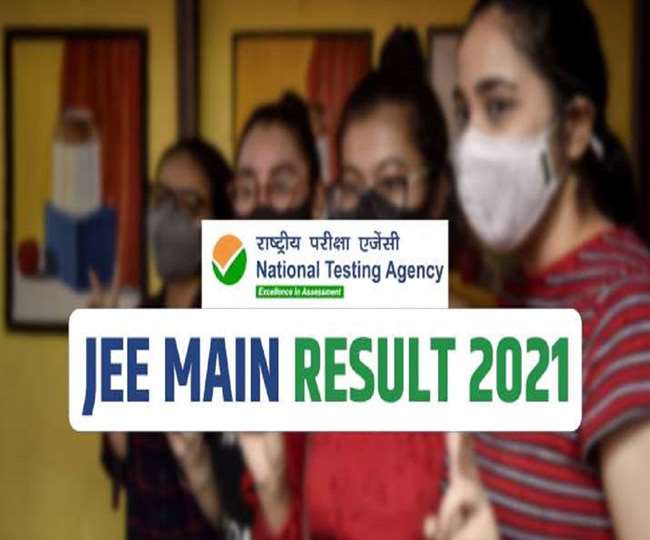 JEE Main Result 2021 Declared: JEE Main Result 2021 result has been declared at jeemain.nta.nic.in on 15th September 2021.
How to calculate JEE Main Exams Percentile Score 
As per the official NTA website, "The Percentile Score indicates the percentage of candidates that have scored equal to or below (same or lower raw scores) that particular Percentile in that examination. Therefore, the topper (highest score) of each session gets the same Percentile of 100 which is desirable. The marks obtained in between the highest and lowest scores are also converted to appropriate Percentiles."
Which basically means that the scores are given basis a the relative performance of all candidates that appear in the JEE exams. The marks of each person are converted into a range of 100 to 0 for each session of the students.
How to check JEE MAin Exam four Result online
1.Go to the official JEE main exam result website www.jeemain.nta.nic.in.
2.Select the Fourth Session which is the latest session of JEE main exams 
3.Enter your application number, date of birth 
4.Click on submit 
5.Your JEE Exam result session 4 2021 will be displayed on the screen. 
Alternative Ways to Check the JEE Session 4 Result online on the official website
You can also check the Jee Main result on Digi Locker
JEE Result Main Topper 2021
After all the result will be declared the topper list be declared soon. However, this time around the score is calculated basis a percentile scoring that has been explaiend above.
JEE Result Session 4 Exam News
News for the result to be declared has been making news since morning. Just at 10:50 PM today according to a tweet from ANI the result will be declared shortly.