Netflix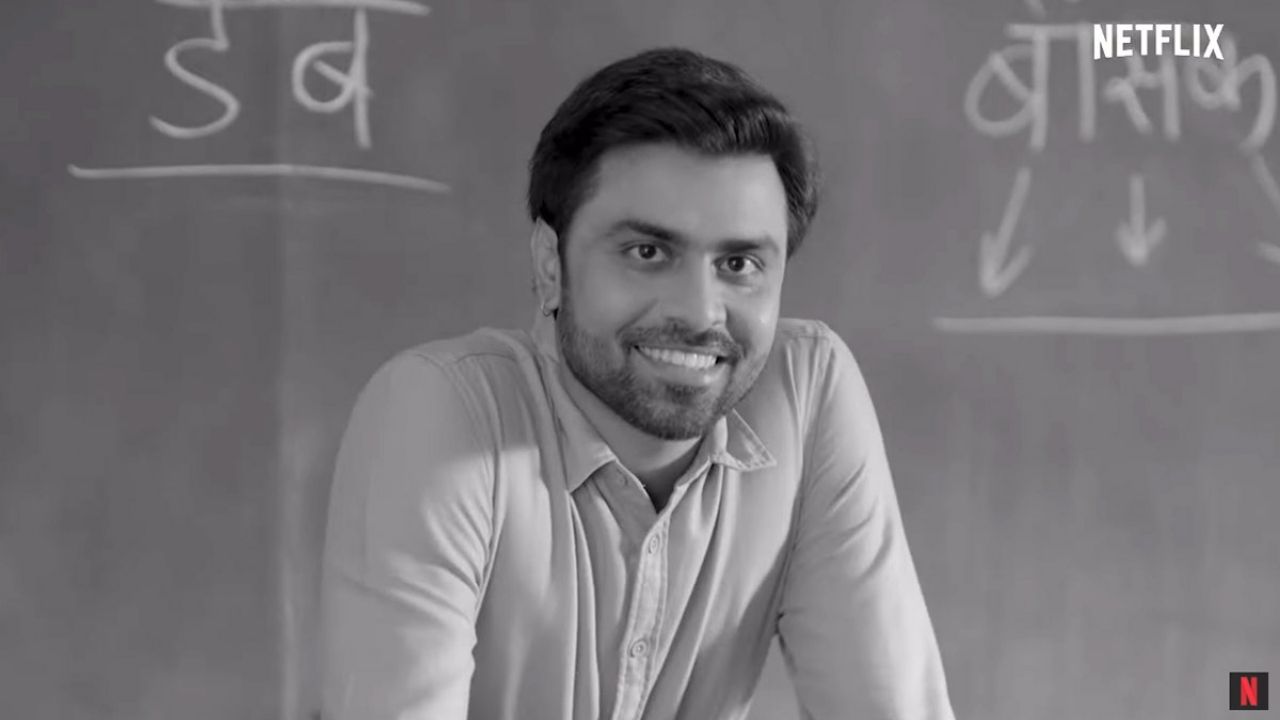 Jitendra Kumar TVF Biography:
Jitendra Kumar (Jeetu), Jeetu is an actor of YouTube channel TVF who has wooed everyone with his acting. He is a star of TVF channel, because of his outstanding acting, he has done a Bollywood film with Ayushmann Khurrana. He was in the film shubh mangal jada savdhan. 
Jitendra Kumar (Jeetu Bhaiya) Personal Life 
Jeetu was born on 1 September 1990 in Rajasthan. Jeetu was very fond of acting from the beginning, he often used to mimic Amitabh Bachchan and Nana Patekar. Since childhood, Jeetu was very good and hardworking in studies. With this passion, Jitu reached Kota, where coaching is given for the highest number of IITians in the entire country. Jeetu took admission in this coaching center and studied very hard and gave and cleared the IIT exam. 
When asked about Jeetu's hobbies, he said that he loves acting and mimicry. Jeetu was told about the drama club and told that he must go there. Jeetu went to college for drama and gave his audition. For the audition, Jeetu had to mimic Amitabh Bachchan. Jeetu did the mimicry so well that he got selected. For the next 4 years, Jeetu acted in college dramas. 
Jitendra Kumar (Jeetu Bhaiya) Career 
Jeetu's dream of becoming an actor was becoming associated with theater and drama. A friend of Jeetu called him to Mumbai to make him act. Jeetu shot his first video for TVF but due to some problem the video could not be made. Jeetu got very angry due to which Jeetu came back to college. Jeetu had convinced his mind that he had to act. After this he went to Mumbai and joined TVF and told at his home that he got a job in TVF.
Jeetu made two videos for TVF, out of which only one video was uploaded, due to the pressure of the house, Jeetu went to Bangor for some time and started working. Then after some time TVF uploaded another video of Jeetu. Seeing the kind of response received on the second video, TVF called Jeetu back and Jeetu stayed in Mumbai and started working for TVF. 
Jitendra Kumar (Jeetu Bhaiya) Web Series 
साल         वेब सीरीज का नाम
2014 - परमानेंट रूममेट्स
2015 - टीवीएफ़ पिचर्स
2017 - टीवीएफ़ बेचलर्स सीजन 2
2017 - बिष्ट, प्लीज!
2017 - F.A.T.H.E.R.S.
2018 - मिस्टर एंड मिसेज सीजन 1
2019 - इममेच्योर
2019 - टीवीएफ़ ट्रिपलिंग
2019 - कोटा फैक्ट्री
2019 - ह्यूमरस्यली यौर्स
2019 - चीजकेक
2020 - पंचायत