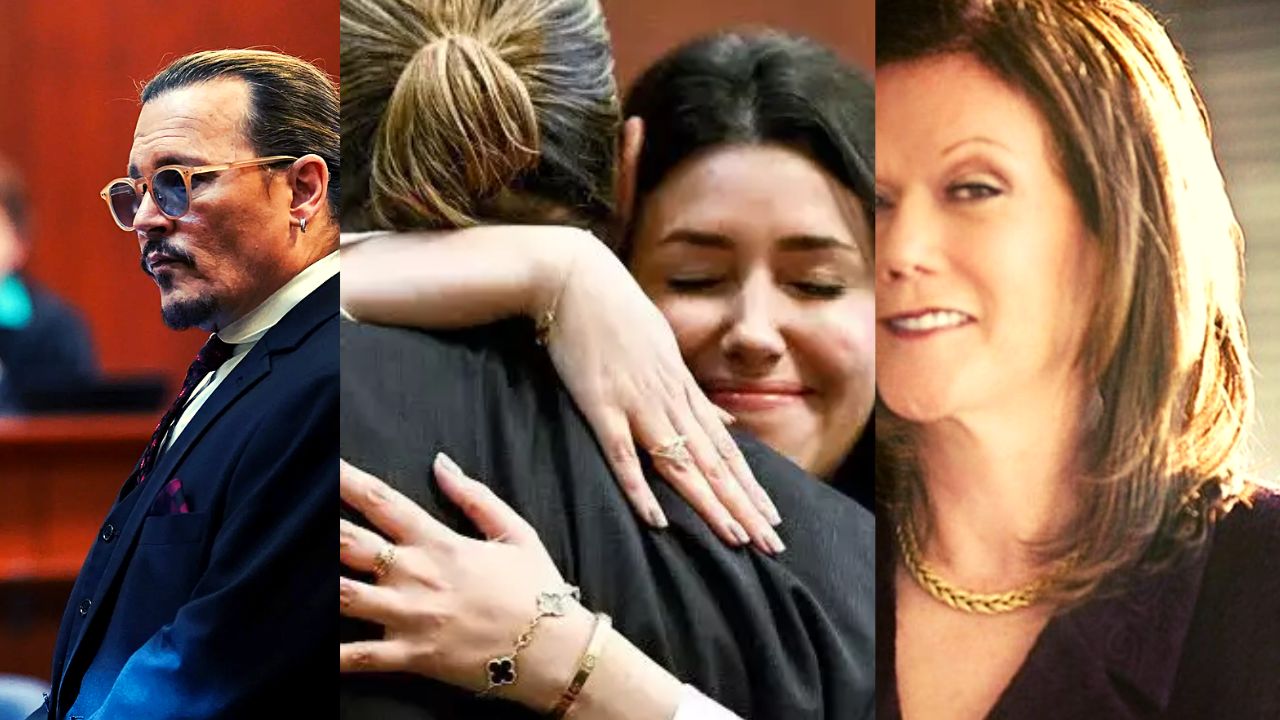 Johnny Depp and Amber Heard recently closed their defamation case in the Virginia court following a month-long trial. The jury's judgment has been legally given, confirming that both parties defamed one other. However, the jury agreed with Depp more, as a result Amber now has to pay USD 15 million to him for the damages caused to his career ever since the Aquaman star wrote an Op-ed against Johnny Depp dragging him into the list of abusers. During the case videos that were going viral on the social media too gained a lot of traction among which Depp's connection with one of his female lawyers Camilie Vasquez gained a lot of attention but here is a different story too.
Johnny Depp's lawyers are the stars of the trial
Social media keeps on buzzing with different small clips from the trial where Depp's lawyers can be seen quizzing Amber. In which Ms. Vasquez was even linked to Pirates of Caribbean stars a lot of time, neither of which was confirmed by either of the parties but do you know one more Depp's legal consultant going by the name Kathleen Zellner, was hired after Johnny spotted her on Netflix documentary series and got inspired by the statement he heard.
Johnny Depp's hired lawyer after watching Making a murderer
Yes, you might be surprised to know after the wrap of the verdict Kathleen Zellner, a case consultant for Depp, remembered how Johnny called her straight to recruit her. Apparently Johnny saw Making the murderer once on Netflix and rembered her saying "'the last person someone would hire if they were guilty'." During an interview with Law and crime network Ms. Zellner said
 "He (Depp) called me and left a voicemail at my office. I didn't really believe that it was Johnny Depp at all, but it sounded like him and he left the phone number and just said he wanted to talk to me. It was indicative to me of the fact that he was innocent, because he said, 'I saw on Making a Murderer, where you said that you'd be the last person someone would hire if they were guilty, because you would find out about it'."
Depp filed a defamation suit against ex-wife Amber Heard after she wrote "I Spoke Up Against Sexual Violence — And Faced Our Culture's Wrath" in an op-ed in 2018 defaming Johnny Depp and pushing his career downhill.