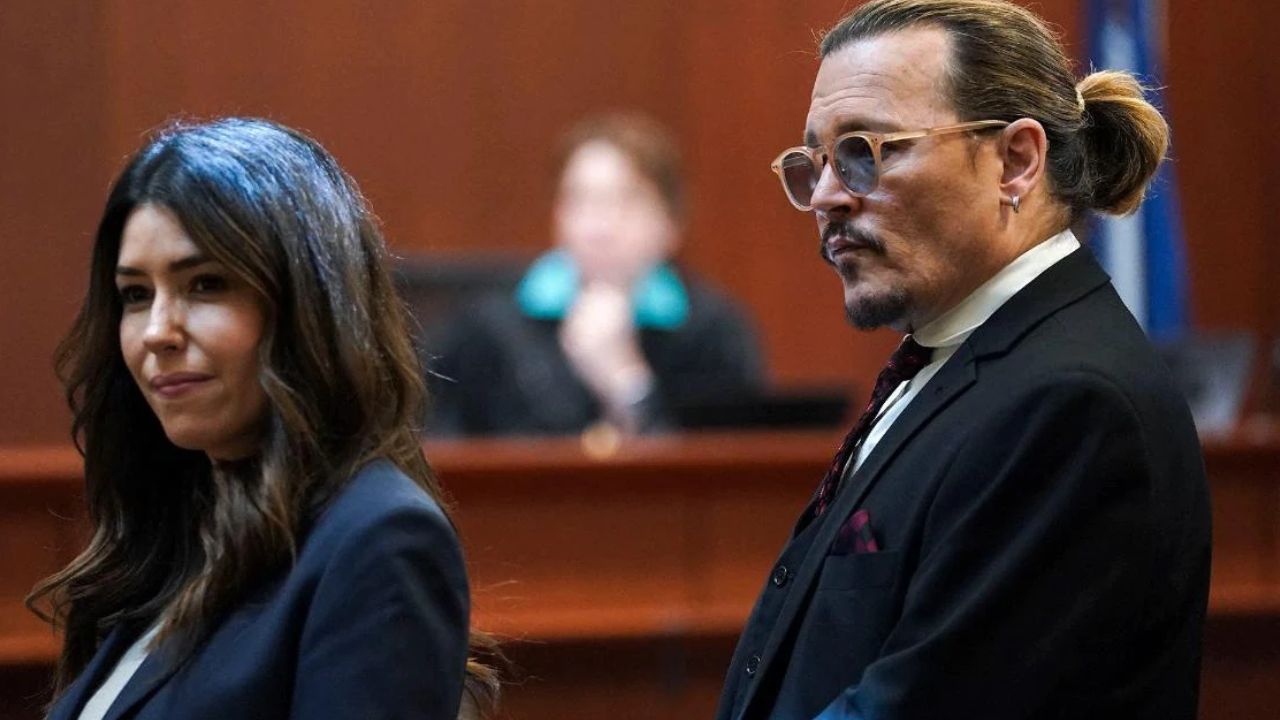 Amid the infamous Johnny Depp and Amber Heard defamation trial in Virginia court many claims surfaced on the social media about the ex couple relationship, where some sided with Heard mostly agreed with Depp's side of the story among such small viral clips Johnny's relationship with his young lawyer Camille Vasquez started headlining various articles leaving fans divided on their dating rumors. Both Johnny and Camille acted wisely during the trail and didn't spill out a single word from them about the alleged relationship but now Camille has finally issued a statement about all the reports.
Camille Vasquez on her relationship with Johnny Depp
While talking to PEOPLE Camille rubbishes the accusations being put on her which questions her relationship with Johnny. She said " "I guess it comes with the territory of being a woman just doing her job." Adding further she stated how disappointed she was to listen all this fake gossips "It's disappointing that certain outlets kind of ran with it or said that my interactions with Johnny — who is a friend and I've known and represented for four-and-a-half years now — that my interactions in any way were inappropriate or unprofessional. That's disappointing to hear"
Camillie in conversation also revealed that she is Colombian And Cuban that's why she has a nature of hugging and comforting everyone in need. Apart from that she also cares so much about her client. And when she met Johnny he was already devastated by the trail allegations being put on him by the opposition.
"This man was fighting for his life and it broke my heart to see him day in and day out have to sit there and listen to the most horrific allegations being made against him. And if I could provide any bit of comfort, then of course I would do that, whether it's holding his hand or letting him know that we were there and we were going to fight for him because he deserved it"
Camille Vasquez Boyfriend
Earlier in the midst of trial a close source to Camille informed that the lawyer already has a boyfriend but many refused to believe. However, it turns out it was really true. Camille during her interview opened up about how happy she is in her relationship with her boyfriend and also stated that in their profession it's totally unethical to date their own clients and since she loves her work she won't take any steps to ruin it.
A Virginia jury found Heard guilty for defaming Depp on June 1. He received USD 10 million in compensatory damages and USD 5 million in punitive penalties. Heard was granted USD 2 million in compensatory damages.