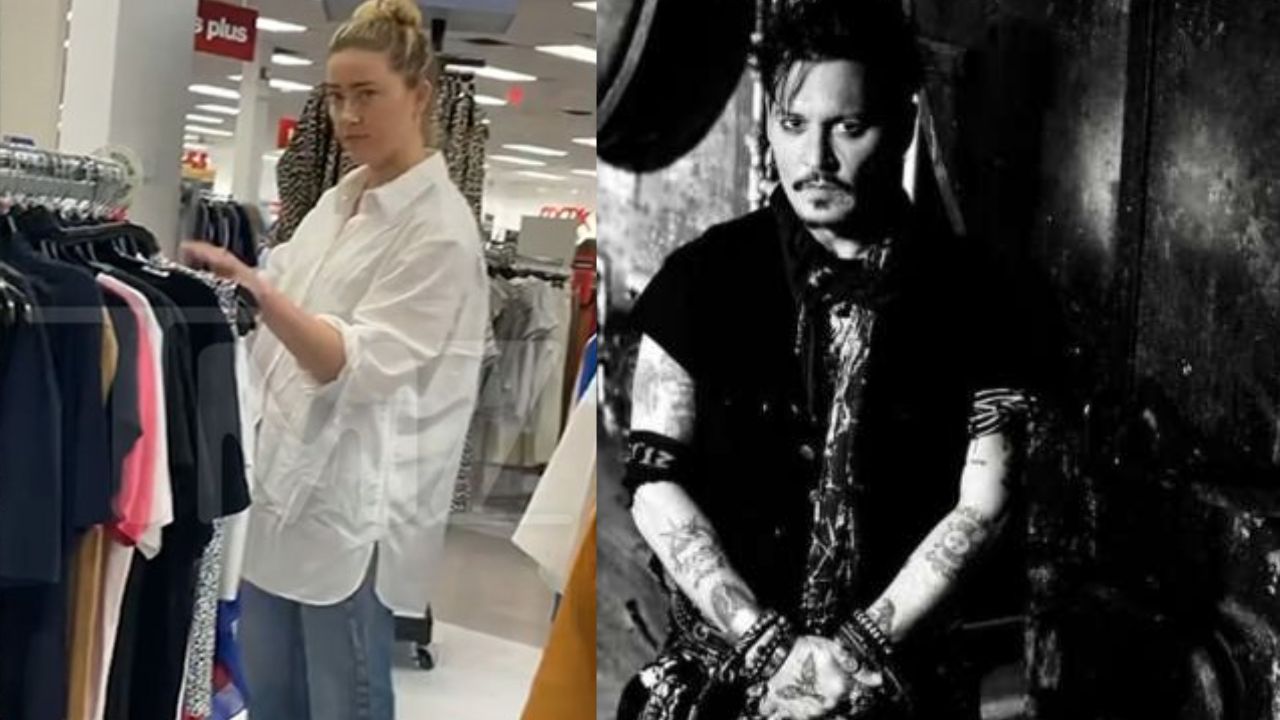 The lives of both the Hollywood celebrity and ex-couple Johnny Depp and Amber Heard have been radically altered after the defamation trial. While Johnny Depp is working hard to rebuild his career, which was severely damaged by Amber Heard's accusations and serious allegations of sexual abuse, Amber Heard, who recently lost her expensive and widely-publicized legal battle with Johnny Depp, was recently spotted shopping with her sister at a discounted store.
Johnny Depp to go on a world tour with his rock band
As per the recent development the Ex Pirates of Caribbean star Johnny Depp is all set to open a new chapter in his life, after he decided to go on a world tour with his rock band Hollywood vampires. Variety stated that in addition to Depp, the international tour will feature Alice Cooper, Joe Perry, and Tommy Henriksen from the band. The rock band's debut performance would take place on June 20, 2023, at Oberhausen's Rudolf Weber Arena in Germany, and their final performance would take place on June 30, also that year, at Mainz's Zitadelle. Additionally In order to perform with Beck for a series of gigs in Europe up until July 25 in Paris, Depp has re-joined the musician.
Amber Heard spotted shopping in a discounted store
Where Depp's career is showing a good growth, it seems like the Acquaman star is suffering post-trial. With all the rumors floating around of Heard being replaced in Acquaman and Depp filing new defamation case on her, Heard was spotted shopping in a discounted store. According to pictures taken by TMZ, the Aquaman actor was seen shopping TJ Maxx in the Hamptons, New York. Heard was seen with her sister Whitney Henriquez searching the women's clothing section of a famous bargain store. This came after she was asked to pay $10 Million in damages done to Depp's Career she was also awarded $2 Million in return which makes it a total of $8 million she needs to pay Johnny Depp.