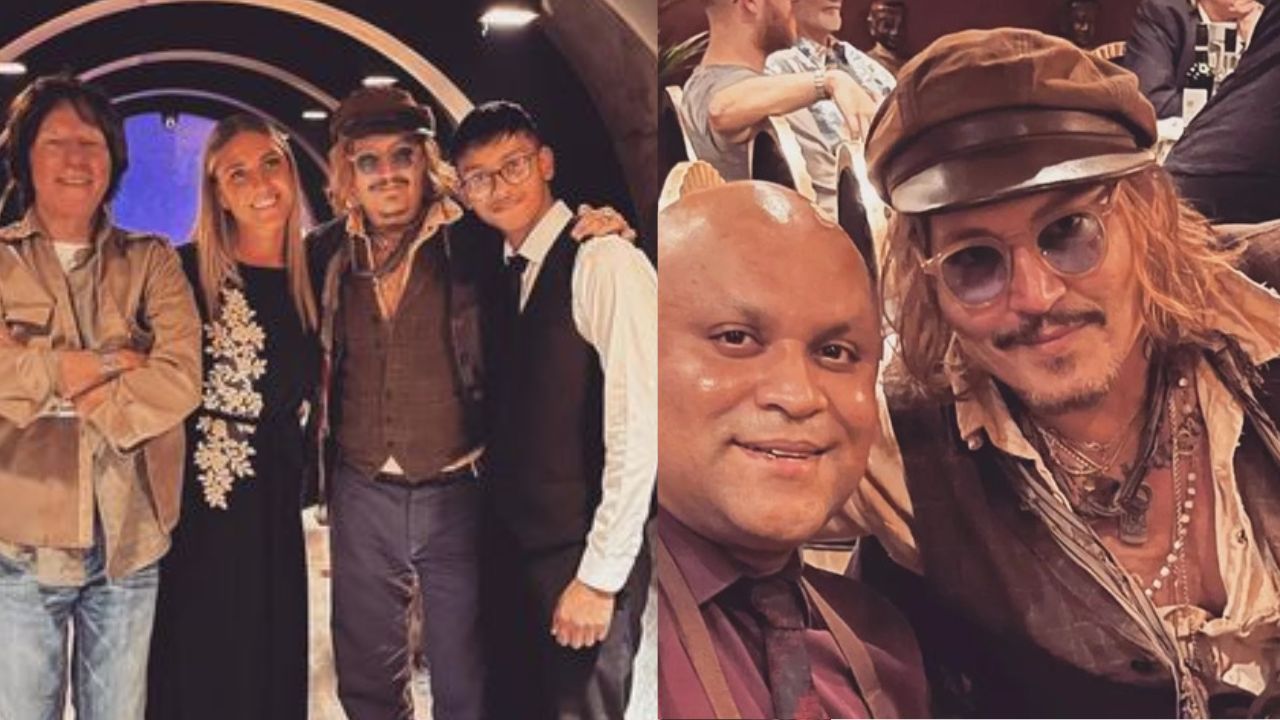 Johnny Depp is clearly savouring the joy of his defamation trial victory over ex-wife Amber Heard. The Pirates of Caribbean star reportedly spent roughly $62,000 on a large celebratory dinner with his group of close friends at an Indian restaurant in Birmingham, United Kingdom, after a Virginia court recently awarded him $15 million in damages against Amber Heard. Following which  the restaurant owner shared a slew of interesting Johnny Depp details.
Johnny Depp great Indian fest at Birmingham
As per the reports The Hollywood superstar who has given the world so many memorable films was recently spotted in Birmingham, England, dining at an Indian restaurant named Varanasi along with his 20 close friends. But what's special in this dinner was him spending over RS 48 Lakh straight for exquisite cuisine and cocktails. Yes you heard that right Johnny apparently had quite a good appetite that night and didn't hesitate from munching on Chicken Tikka, Butter chicken etc.
The operation director of the restaurant Varanasi  Mohammed Hussain spoke with daily mail where he revealed that Depp is a very kind and down to earth person he additionally spent a lot of time talking to his family and kids. "Shish kebabs, chicken tikka, tandoori king prawns, butter chicken, paneer tikka masala, lamb karahi, and king prawn bhuna were among the dishes served at a special feast for the guests, along with a special take away" revealed MD. Hussain. Reportedly Johnny and friends who joined the party at 7 PM left the restaurant at midnight.
Johnny Depp's special celebration at Indian restaurant
The party also ordered 'The Jewel of Varanasi,' the most costly cocktail on the menu. Despite the fact that the manager did not share the exact price, it is believed to be nearly 46-48 Lakh in rupees. Along with other details the manager also revealed that they made more money that night compared to their other busiest night.
Johnny Depp is a down to earth person
As per Daily Mail the manager also stated that Johnny spent a lot of time talking and playing with his children "When he met my children he said some of the lines from his movies to them and they were delighted, they were over the moon," The restaurant later posted the pics on his Facebook.