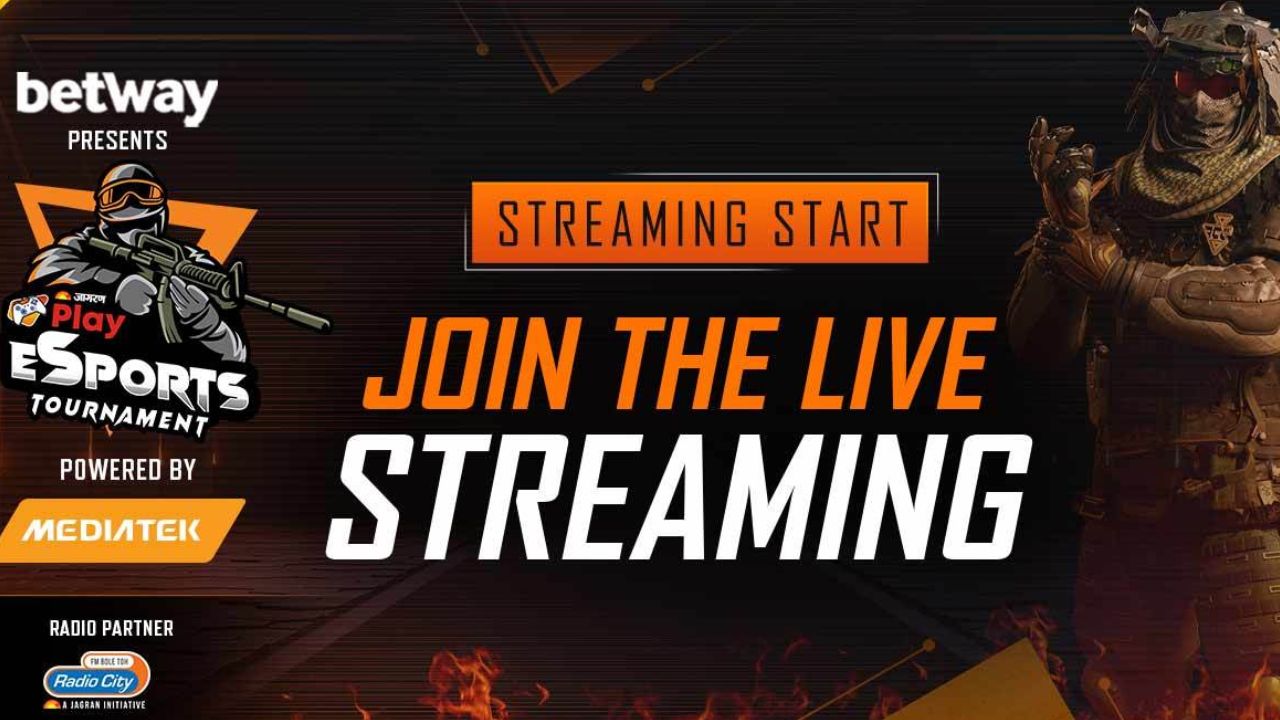 Jagran play esports tournament live streaming 2022
You may now sign up to take part in the first ever Jagran play esports tournament, offering you the chance to advance to the professional gaming level. Invited qualifier teams are currently engaged in a combat and prepared to face off against one another in the lined up next matches with all of their might in an effort to win the astounding Rs. 20 Lakh prize pool. Presenting sponsor of the tournament is Betway, powered by sponsor is MediaTek, and radio partner is Radio City.
To register click https://www.esports.jagranplay.com/ (registrations are completely free)
Registration date for JPET 2022
Registration portal is active from 15 September to 10 October 2022. Hurry up and get your squad ready to become the emerging esport face of India.
Jagran Play eSports Tournament 2022 registrations closing soon, Hurry up and Apply Now!!
JPET 2022 Live Stream format
The teams are split into two categories: invited qualifiers and open qualifiers. The first match took place between the squads of the invited qualifiers on October 1 and last until October 9. For the unversed there are a total of 16 teams in the four groups A, B, C, and D which comprise the teams of the invited qualifiers.
Check out Jagran Play esports tournament invited teams
JPET 2022 Live streams 
The invited esports teams will take part from October 1 to October 9, 2022, starting at 4 PM IST. Make sure to set aside time each evening to watch these incredible matches on all of our social media and win exciting prizes alongside.
The first match took place between Godlike, NS - Official, MOD - Osiris and  Pixel on October 1st followed by Vitality, T2P - Infective, Menaces and  Anthem on 2nd. The fans' entertainment has also been taken into account for this tournament. As a result, professional broadcasters will also live stream it for the viewers.
Where to Live stream JPET 2022
Catch the excitement on our LIVE STREAMS right away to see the spectacular esports duel in action! 
Jagran Play YouTube Channel
 
Jagran Play Twitch Channel
 
Jagran Play Rooter
 
Jagran Play Loco
 
Jagran Play Facebook Streams
Catch live actions on
Dainik Jagran Youtube Channel
Jagran JoshYoutube Channel
Playtonia Youtube Channel
How to claim rewards
Checkout our Jagran Play YouTube and Facebook channels.
Stream live broadcasts and keep supporting your favourite teams.
For our moderators to choose, just drop your PlayerID in the live chat.
The winners will be revealed at the completion of the stream or afterwards.
To find your PlayerID, take the following actions:
Once you've logged in, head to the game lobby.
The "Settings" button is located in the top right corner.
Your PlayerID can be found by selecting the "LEGAL AND PRIVACY" tab in "Settings."
Open qualifier update
From October 11 to October 16, teams from the Open Qualifier division will exhibit their prowess in the Call of Duty Mobile game. Teams of players are getting pumped up to join this group, so without missing any opportunity Register now on for JPET 2022