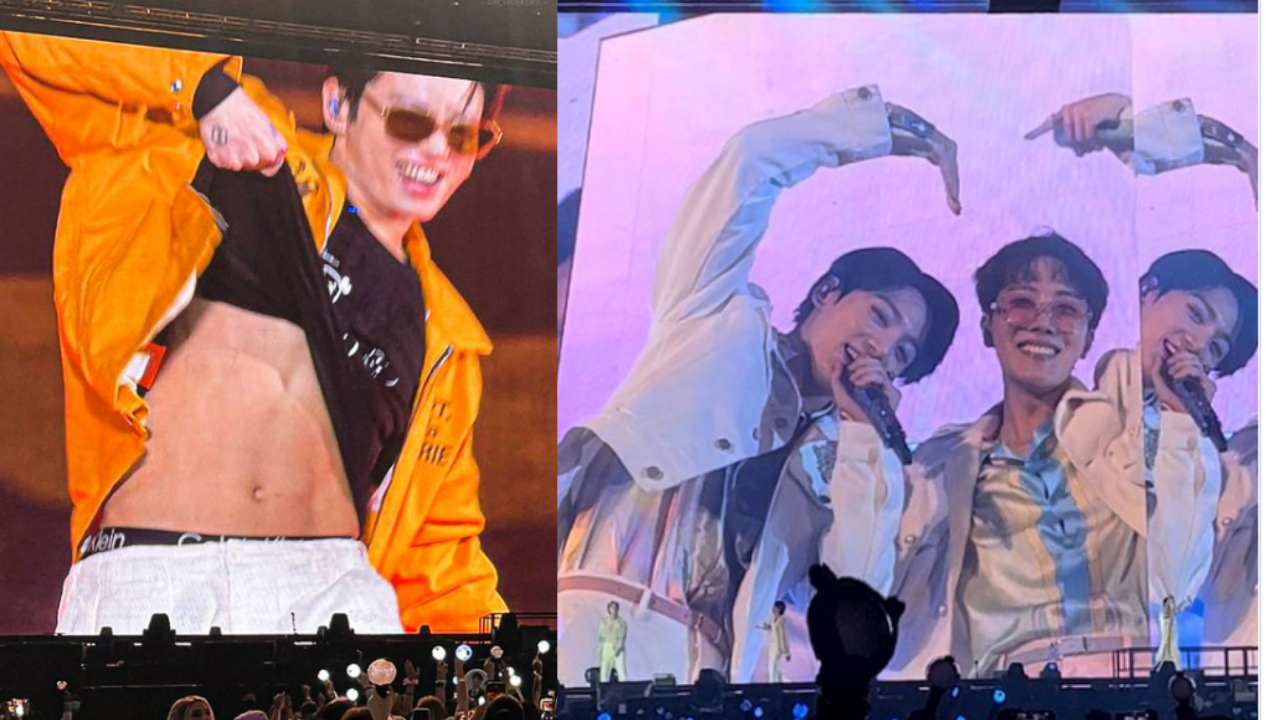 BTS PTD on stage at the LA concert is driving ARMY's insane across the world.The screams of ARMY's cheering them up in the crowd, which were previously prohibited in their ptd Seoul concert, are surely fueling up energy in the members of the K-pop sensation BTS. While Namjoon is ravishingly magnificent in his own right, the crowd's attention is drawn not just to the SOPE duo, but also to Vminkook and Jin, whose presence is enough to drive the crowd crazy.
BTS PTD on stage LA concert highlights
Jungkook shows off his abs in LA concert
The Golden Maknae of the group Jeon Jungkook leaves no stones unturned when it comes to teasing the ARMY's. Just when the iconic poster of Jungkook showing his abs from the past concerts written 'we wanna focus on' got his attention he immediately lifted off his upper body clothes to show off his abs. And looked behind and did it again. Not once but twice and the crowd went  crazy. Reactions pouring on Twitter can do more justice to this situation.
Jungkook trends on twitter while showing his abs
Yoongi marry me trend on twitter
The iconic Vlive proposal of ARMY's for Min Yoongi goes on poster in BTS permission to dance at the LA concert. 'Yoongi Marry me'.
Jimin goes viral with his new haircut 
Jimin's new haircut has become yet another hot subject on Twitter. It appears that he has not only cut his hair short but also coloured it.
We are not here for Grammys we are here for Army's says Namjoon