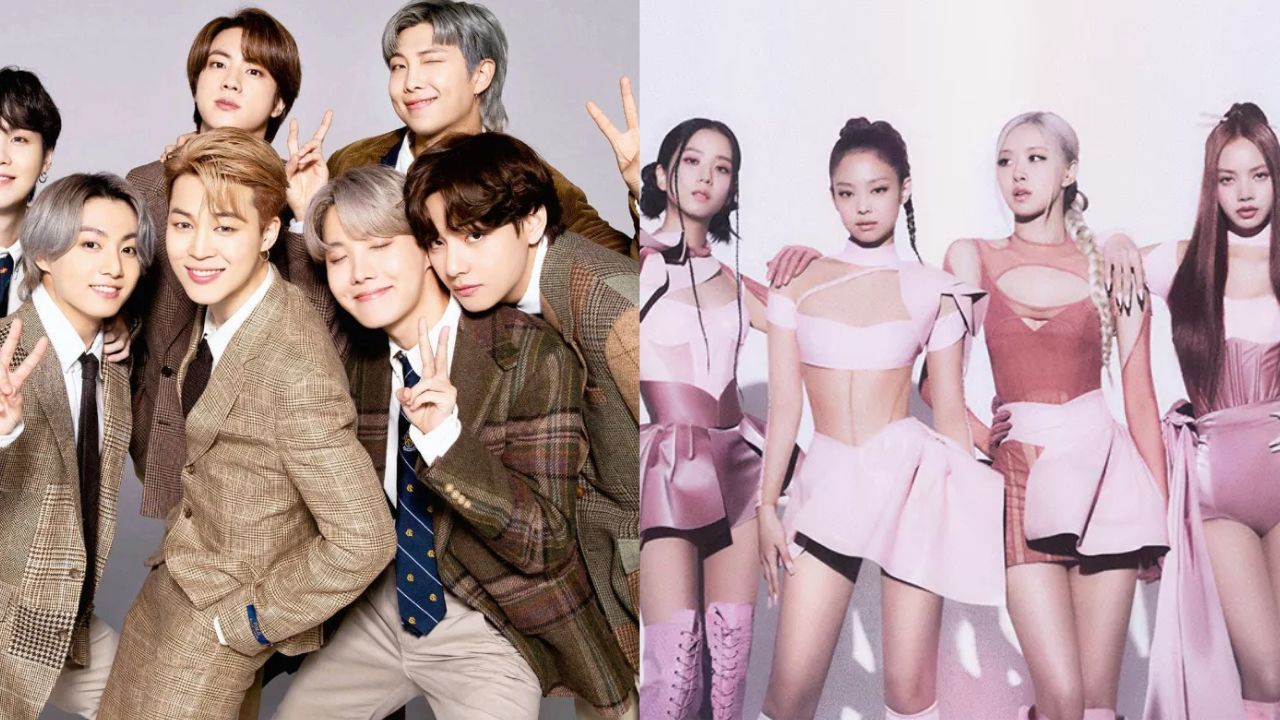 In the twenty-first century, when the Hallyu wave or Korean wave has enchanted the world with their charm, music, and dramas, one can never help but wonder what a regal life the celebrities may be leading as a result of being so well-liked. But in reality, it's much harder for them to keep their current level of prominence. With the growth of the K-pop and K-dramas industries, there is no doubt that for the first time, Asian entertainment is prevailing over the west. However, there is concern that this wave may not last long, so idols or celebrities must make many personal sacrifices in order to maintain that soft power. There is a dark side to it that many of us are unaware of, just as there is a sunny side filled with hooting, fanbases, fame, and notoriety.
Rise of the K-pop industry
One factor that helped South Korea rise to the top of the list as the nation with the greatest influence over young people is its soft power, specifically the K-pop industry, which not only boosted the nation's travel and tourism industry but also its economy. K-pop groups like BTS, Blackpink, Exo, Got 7, Stray Kids, Twice, Mamamoo, and Text are now well-known worldwide. In addition to their captivating music, these K-pop idols' faces are now associated with renowned global luxury brands like Louis Vuitton, Chanel, Fendi, Bulgari, Hyundai, etc. On the other hand, BTS on the other hand has surpassed all levels of craziness.The seven-member band, which consists of Jin, Suga, Jimin, RM, V, Jungkook, and Hobi, has reached a milestone that to many seems unattainable. From having the world's largest fandom to being the most influential youth group, the everyday growing popularity has now started taking a toll on the safety & privacy of these K-pop idols.
Why K-pop idols cannot date?
If you are also a fan of these groups then you might be completely aware about K-pop idols being forbidden to date not only verbally but also it is mentioned on their contract one signed with their respective companies or labels. In the past many companies fired their members because of dating or lawfully charged them for the breach of contracts. There are many reasons why the idols are not allowed to date, but sometimes the popularity of that idol is so great that even the company cannot risk losing and hence has to come up with an answerable content.  
Have you wondered why this happens? Let's discuss first but first take an example.
BTS V & Blackpink Jennie dating rumor
The two K-pop groups, BTS and Blackpink, are among the biggest musical groups in the world. There is no doubt that they both  attract the most fanbases. Th e fact that Blackpink is an all-girl group and BTS is an all-boy group, there will undoubtedly be attempts to link the two or discern which member is dating whom. So, it's happening right now. The alleged photos of Kim Taehyung and Kim Jennie have been making the rounds on a suspicious twitter account, with claims that the two are dating. Fans of both parties are in a tizzy. Although neither side has verified their relationship as of yet, the impact of the numerous hypotheses that are circulating has already begun to affect these idols.
Reasons why K-pop idols are not allowed to date
Distraction & mental state
First thing first, being a k-pop idol is not easy, it requires a lot of rigorous training, exercises and crazy diet plans, being in a relationship on the other hand is an emotional ride. Companies fear that such a case could risk K-pop idols' mental state and serve as a distraction from their goal.They must consistently train and practice in order to perform on stage as the best standard of themselves.
Losing the fan base hence losing the money
Everyone knows that the K-pop industry goes above and beyond to get its idols ready for public appearances so that when they do, fans gush about how captivating they are. The notion that idols are approachable and committed to their followers must be promoted. The importance of fans and fan service is far greater in the K-pop sector than it is in other music sectors. To maintain their reputation as being "approachable," companies forbid K-Pop idols from dating. 
To avoid scandal which could ruin the reputation
K-pop stars have to go through a lot of challenges to shield their reputations from even the smallest scandal that could kill their careers. This has happened in the past and is still happening today. An idol's reputation has a significant impact on their career. Contrary to other music industries where they normally don't cause fan reaction, dating scandals in the K-pop industry may make or break an idol's career.
Why BTS and Blackpink are receiving hate?
You now see why people are so furious against both bands. Even though nothing has been made official yet, both ARMY and Blinks are in a tizzy, criticising the fan bases and band members of the other. Sometimes these groups' supporters are so enamored with their idols' private lives that they lose sight of the fact that it's still their life and they still have control over it.