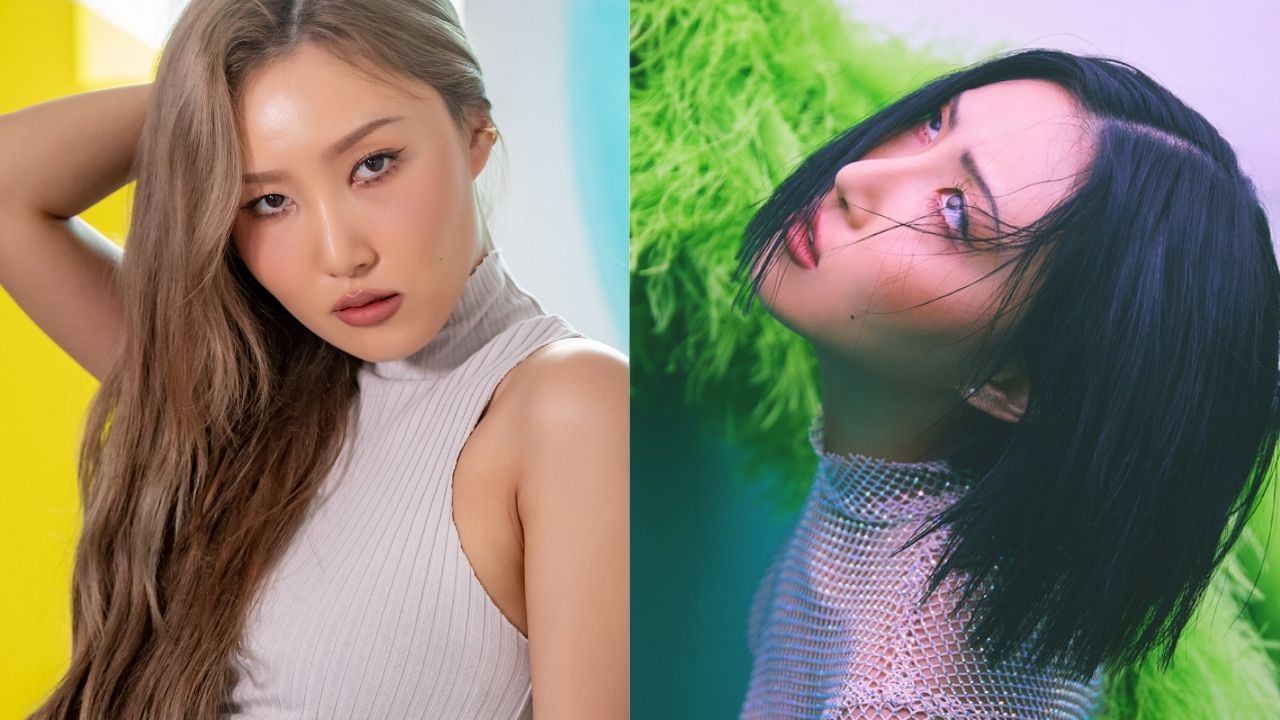 K-pop and K-drama, two of the booming South Korean industries globally, have brought hallyu waves to the doorsteps of every Millennials, Gen Z and Alphas. While the K-pop band BTS and their soaring popularity is not hidden from anyone, let's talk about K-pop idols and bands other than BTS, EXO, BLackpink and Got 7 who slowly but steadily made their place in fans heart but somewhere their huge fandom remains underexposed. 
Over time India saw a drastic rise of K-pop followers in the mainland which was previously limited just  with the North Eastern side of the country. Although BTS and EXO still hold no. 1 position in huge fanbases in India, Mamamoo a renowned all girl K-pop band consisting of Hwasa, Solar, Moonbyul and Wheein has also earned a significant following in the country. 
Who is Hawasa from Mamamoo
When it comes to the list of most powerful, bold, stereotype breaking, outspoken and sass k-pop idols, Mamamoo's Hwasa and Solar's name always hit the top list. South Korean singer, rapper, and television personality Ahn Hye-jin, also known by her stage name Hwasa, is currently backed by record labels. She made her debut in 2014 as a member of the female group Mamamoo. Hawasa in her early auditioning days faced a lot of criticism and rejection because of her not so fitting image in Korea's beauty standard as per some agencies. And that's when she knew how to shut up those things through her powerful persona. 
The casting directors at an audition Hwasa once attended were impressed by her singing, but they ultimately rejected her because she was fat and unattractive. First, Hwasa fled her house in tears. However, their comments had a big impact on her subsequently. She promised herself she would establish her own standards of beauty. She succeeded in doing so and inspired countless people. One more K-pop star who initially faced issues as a result of racism in the nation was BTS RM.
Does India have Mamamoo fans
Yes, not many people know but when Hallyu wave kicked India it brought along a lot of exposure of K-pop idols in India among which Hawasa will always be one of the favorite and well known personalities. India is diverse in nature and so are the population her who keeps on exploring more so, it would be wrong to say that the fandom is limited to being an BTS ARMY, EXO-L, Blink, Agahase or Moa. 
India was the top YouTube streamer with 1.5 million views in July 2021, when Hawasa was preparing for her solo endeavor and had just launched her YouTube channel where she posted her cover of Dingga. Additionally, with 128k streams for the month of July, India was her top country for Spotify monthly listeners as well.
When Mamamoo sported Indian culture
It dates back to 2017, when MAMAMOO created a special pre-release music video for the brand-new song "Aze Gag." However, online fans discovered that every MAMAMOO member were wearing a bindi in the MV's scenes, and references to Indian culture were also made in the lyrics. The group's management company acted as soon as there was a stir over the issue by pulling the original music video and releasing a new one without the bindi scenes. Well, some fans pointed out they didn't have a problem with it, some took offense as the song also mentioned Buddha and Tilaka. 
Hawasa apart from being a sassy queen is an absolute beauty with brains, she was once having a live session with her fans where a fan asked her the capital of India and she guessed it correctly, no doubt why Indian MooMoo are head over heels in love with her.