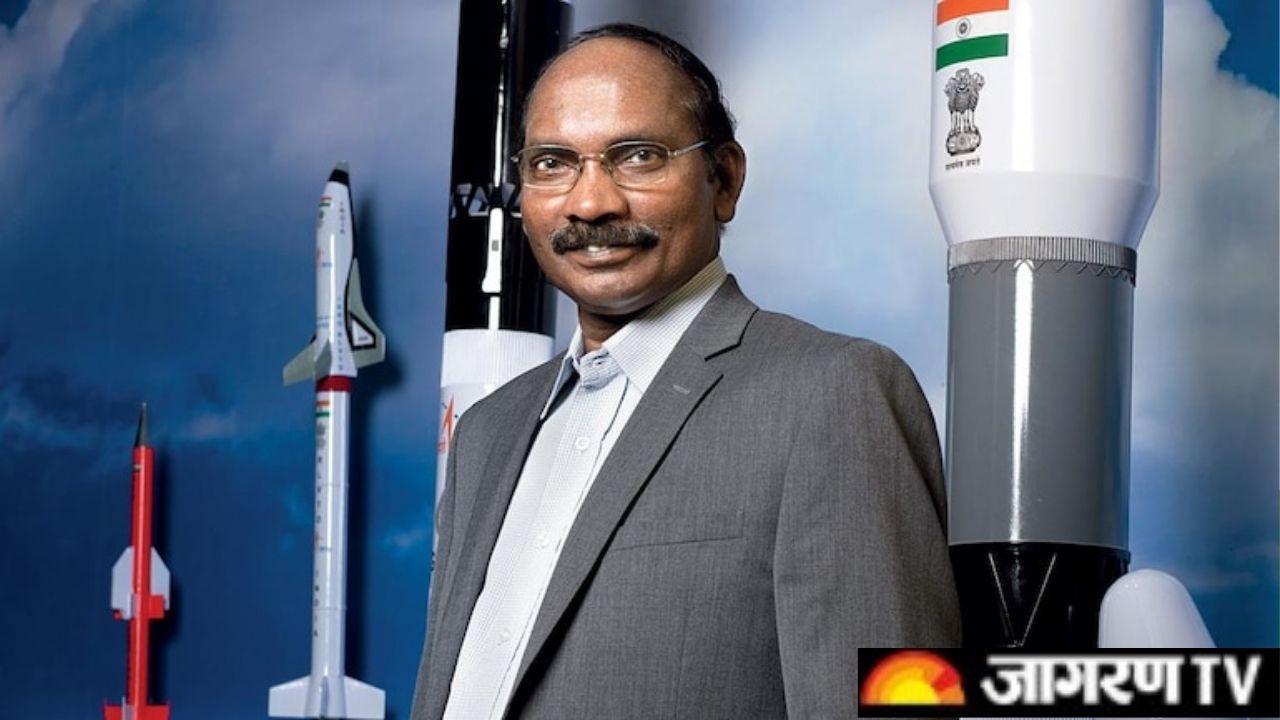 Today is the birthday of Legendary former ISRO Chief Kailasavadivoo Sivan also known as the Rocket Man of India. Kailasavadivoo Sivan was an Indian space scientist who served as the Secretary of the Department of Space and chairman of Indian Space Research Organisation and Space Commission. He has previously served as the Director of the Vikram Sarabhai Space Center and the Liquid Propulsion Systems Centre. 
He is son of a mango farmer and studied in a Tamil medium Government school in Mela Sarakkalvilai Village and later in Vallan Kumaran Vilai in Kanyakumari district. He is the first graduate from his family. Later Sivan graduated with a bachelor's degree in engineering from Madras Institute of Technology in 1980. He then got a master's degree in aerospace engineering from Indian Institute of Science, Bangalore in 1982, and started working in ISRO. He earned a doctoral degree in aerospace engineering from Indian Institute of Technology, Bombay in 2006. He is a Fellow of the Indian National Academy of Engineering, the Aeronautical Society of India and the Systems Society of India.
But these are not the only achievements he has in his life. As the chief of the biggest space research centre in India, Sivan has done a lot and has achieved the name Rocket Man
Also Read: Bank Holiday: Banks will remain closed in these cities from April 14 to April 17
Let's take a look at some of his achievements and successes.
K. Sivan Achievements
In 1982, Sivan joined ISRO, as a part of its Polar Satellite Launch Vehicle (PSLV) project, wherein he was entrusted with contributing to end-to-end mission planning, mission design, mission integration, and analysis. He led the Flight testing of SCRAMJET engine, as well as technology demonstration of the reusable launch vehicle (RLV-TD). 
As Project Director of RLV-TD, he has made significant contributions in vehicle design, control & guidance, mission management strategies and flight demonstration. He developed a cost effective strategy for Mars Orbiter Mission (MOM) launch using PSLV. In addition, he was primarily responsible for design and planning of ISRO launch vehicle missions. He is also the primary developer of Day of launch – wind biassing strategy for launch vehicles which has enabled all weather launch. 
He was appointed as the director of ISRO's Liquid Propulsion Systems Centre on 2 July 2014. The term 'Rocket man' was given to him because of his involvement in developing cryogenic engines for India's space program, and also coming up with the strategy to make sure the rockets can be launched under different weather and wind conditions. His biggest achievement till date is being the chief mission head for the successful launch of 104 satellites through a single mission of PSLV rocket launch in February 2017.
K. Sivan Awards
He won several awards like Shri Hari Om Ashram Prerit Dr.Vikram Sarabhai Research Award, 1999; ISRO Merit Award, 2007; Dr Biren Roy Space Science and/or Design Award, 2011; Distinguished Alumnus Award from MIT Alumni Association, 2013; ISRO award for outstanding achievement in 2016; Distinguished Alumnus Award from IIT-Bombay, 2017 and Doctor of Science (Honoris Causa), Sathyabama University & Dr MGR University, Chennai. He also won the Dr. A.P.J. Abdul Kalam Award in 2019 and IEEE Simon Ramo Medal, shared with Byrana N. Suresh in 2020.