Instagram.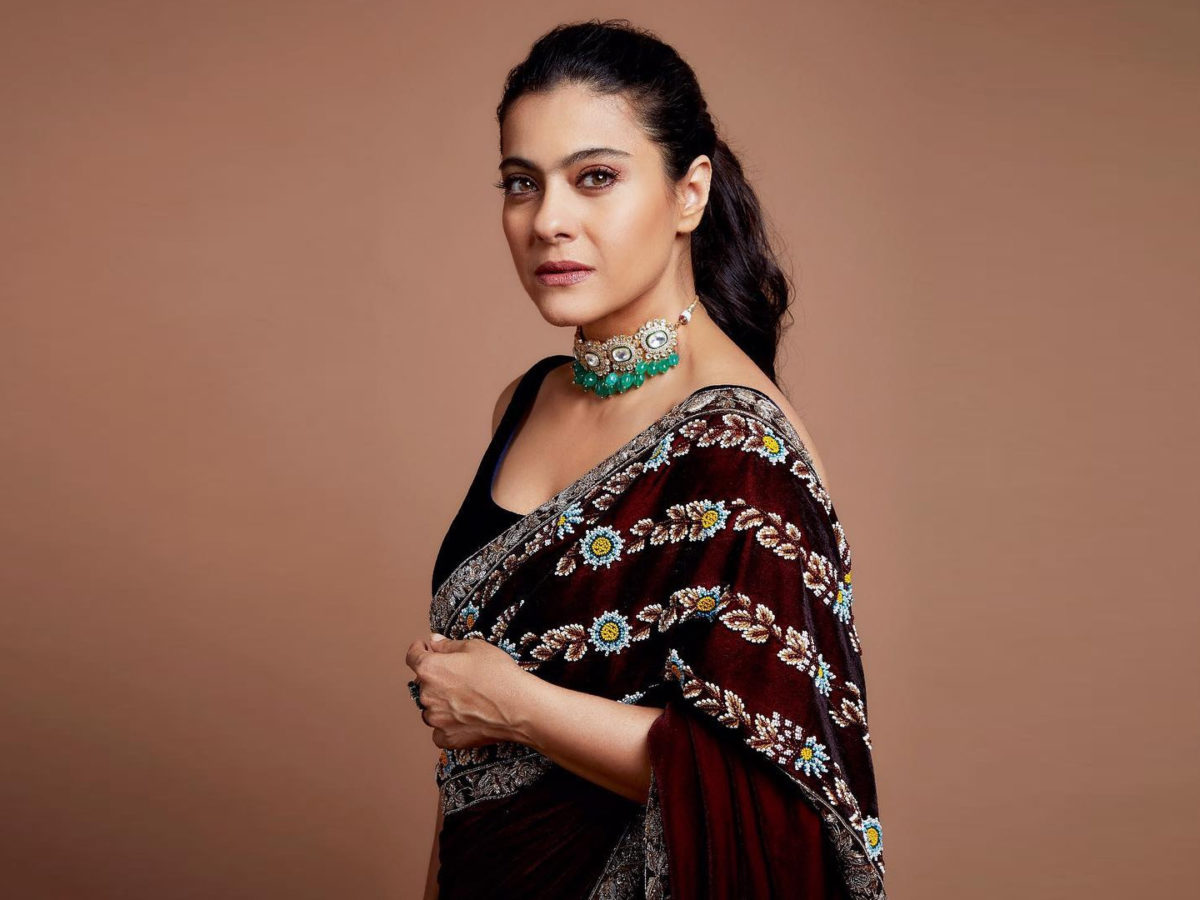 Interesting facts about Kajol
Kajol is an Indian actress known for her work in Hindi films. She was born on 5th August 1974 to mother Tanuja and father Shomu Mukherjee. Kajol's sister is Tanishaa Mukherjee. 
Kajol set foot in the Bollywood industry with her first film Bekhudi in 1992.
The 46-year-old actor started dating Ajay Devgan in 1994 while shooting for the film Gundraj. They tied the knots in 1999 in a traditional Maharashtrian ceremony in Devgan's house. The couple has a daughter and a son. Kajol's daughter's name is Nysa Devgan and is 18 years old. Her son's name is Yuv Devgan and is 10 years old.
She has been described in the media as one of the most successful actresses in Indian cinema. She has been honoured with several awards among which she holds the record for the Best Actress Awards which was previously set by her aunt Nutan. 
In 2011, Kajol was awarded Padma Shri, the fourth highest civilian award of the country by the Government of India.
Kajol is known for her powerful acting skills. She has acted in several south Indian movies as well. Recently the actress shared the screen with south Indian superstar Dhanush in VIP-2. 
In 1995, Kajol replaced Divya Bharti in the movie Hulchul due to her sudden death. 
Roles rejected by Kajol are:
1996 - Manisha's role in 'Khamoshi' 
 1997 - Karisma's role in 'Dil To Pagal Hai'
 1998 - Manisha's role in 'Dil Se'
 1999 - Aishwarya's role in 'Hum Dil De Chuke Sanam' 
 2000 - Aishwarya's role in 'Mohabbatein'
 2002 - Karisma's role in 'Shakti' 
 2003 - Preity's role in 'Kal Ho Naa Ho'
 2003 - Rani's role in 'Chalte Chalte'
 2004 - Preity's role in 'Veer-Zaara'
 2006 - Rani's role in 'Kabhi Alvida Naa Kehna'
 2006 - Rani's role in 'Baabul' 
 2009 - Kareena's role in '3 Idiots' 
Among several other movies, here are three movies in which Kajol played a double role.
Dushman
Dushman is a 1998 thriller film directed by Tanuja Chandra. In the movie, Dushman stars Kajol, Sanjay Dutt, Ashutosh Rana, and Jas Arora in lead roles. The movie has also won several awards including a National Filmfare Award. The story revolves around a girl named Naina (played by Kajol) who wants to take vengeance on the man who raped and murdered her twin sister, Sonia (played by Kajol). She also takes help from a retired Major, Suraj Singh Rathod (played by Sanjay Dutt), who is a blind man. This was an amazing film with a stunning storyline and portrayal of a double role by Kajol. In this movie, Kajol has displayed a powerful performance. 
Kuch Khatti kuch Meethi
This movie as well shows Kajol in a double role. Kuch Khatti Kuch Meethi is starred by Sunil Shetty, Kajol, Rishi Kapoor, and Rati Agnihotri in the lead roles. The movie is directed by Rahul Rawail and produced by Rita Rawailis and B.L. Saboo. Kuch Khatti Kuch Meethi was released in January 2001. In the movie, Kajol portrays the double roles of Tina/ Sweety Khanna, who are Raj Khanna (Rishi Kapoor) and Archana Khanna's (Rati Agnihotri) twin daughters. The story of the film revolves around the story of a young woman, who grows under the shelter of her father and aunt, and later happened to meet her twin sister and also her separated mother. The twins were separated due to some misunderstanding between their parents and were brought up separately. After the twins meet, they discover their backgrounds and decides to switch places. After switching places, they find out that their parents are still in love with each other. They decide to bring their parents together again. 
Hamesha
Released in 1997, the movie is tarred by Kajol, Saif Ali Khan, Aditya Pancholi and directed by Sanjay Gupta. The theme of the film, Hameshaa, revolves around two close friends named, Yash and Raja, who share a passion for cars and gorgeous ladies. Yash was wealthy, while Raja belonged to a poor family and falls in love with Reshma, who is attending a nearby college. Even, Reshma falls in love with him, but when Yash meets Reshma, he also instantly falls in love with her, and then tragically separates them. After years, Raja is reborn as Raju, and Reshma is reborn as Rani Sharma, while Yash is reborn as Yash Vardhan. And again in this life, the three come across this love triangle, which creates a more interesting story.