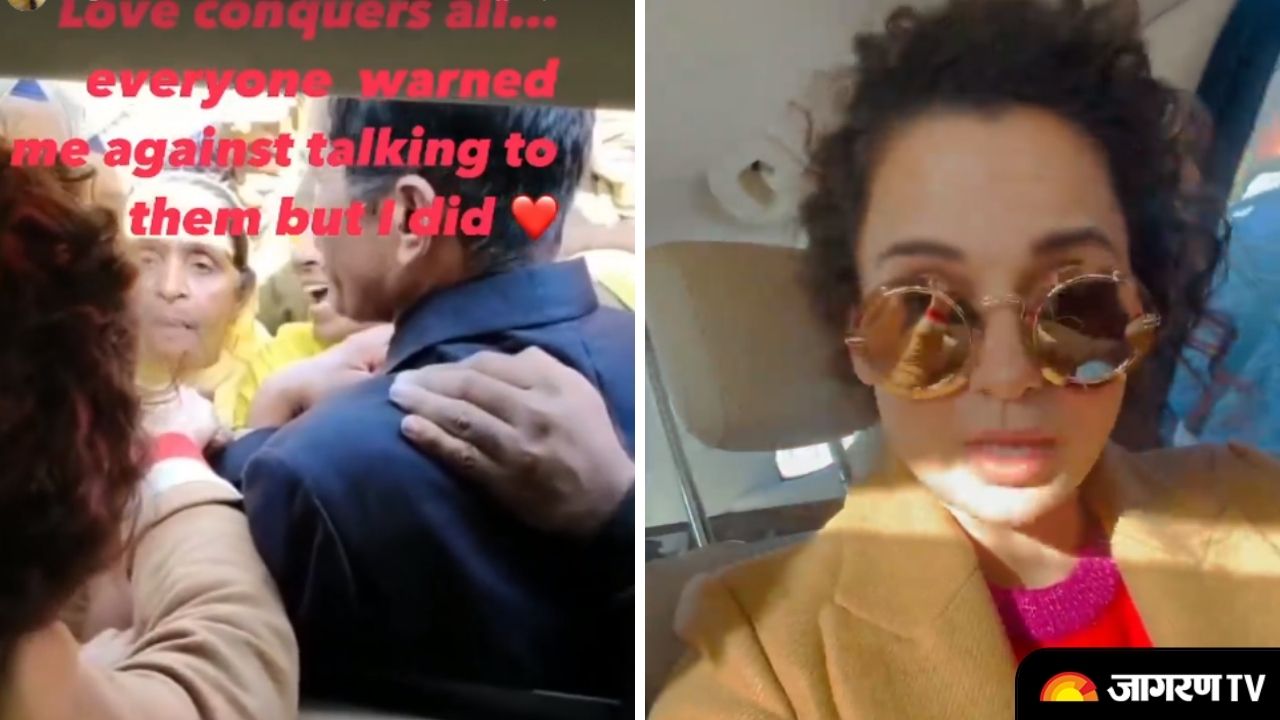 On Friday, Dec 3 actress Kangana Ranaut's car was stopped at the Haryana border by farmers in Rupnagar, Punjab. The group raised slogans against the actress for her controversial statement. While the police and security controlled the situation, Kangana's apology made her get rid of the situation. 
Kangana Ranaut stopped at Punjab Border by Farmers
Actually, Bollywood actress Kangana Ranaut always gets into headlines for her controversial statement for the film industry and even in big events in the country. The actress has also spoken against the farmer's protest which was going on in the country against farmers' bill. 
On Friday, Dec 3, 2021 When the actress was coming back from Himachal by road as her flight got cancelled, her convoy was stopped by a group of people who called themselves Farmers. The group further raised slogans against her and demanded an apology. 
Kangana apologized to Farmers
To calm the situation and come out from the mob, Kangana personally apologized to the group and had a talk. The stress shared everything about the situation on her Instagram reels. In one of the reels, Kangana is seen talking to an old lady while listening to whatever she had to deliver to Kangana. 
Kangana was coming back from Himachal
Let us tell you that for the past few days Kangana was staying in Himachal to celebrate the birthday of her elder sister Rangoli. The actress shared many pictures from the family staycation and even shared some birthday celebrations pictures. 
 

 

 

View this post on Instagram